Call for Motörhead's Lemmy to be Canonized as a Metal on the Periodic Table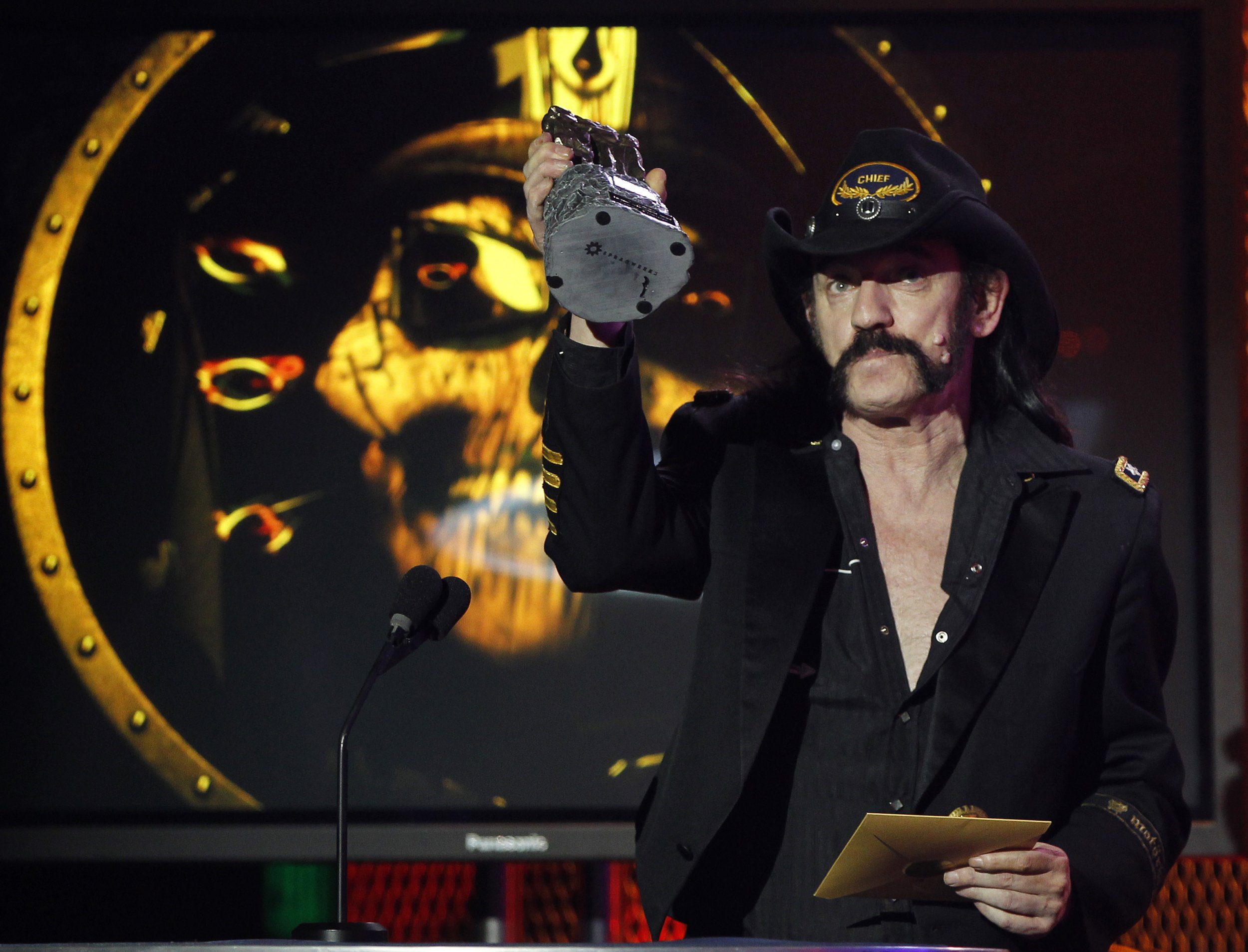 A petition to name a metal on the periodic table after the late frontman of heavy metal band Motörhead has gathered over 70,000 signatures on Change.org. At time of publication 74,440 people have given their backing to the cause.
Ian "Lemmy" Kilmister died in December, only three days after he found out he had "extremely aggressive cancer". He had been the bass player, singer and sole founding member of Motörhead since 1975, as well as one of heavy metal's most defining frontmen.
Now a man from the English city of York has drummed up support to name a newly discovered element on the periodic table after Kilmister.
"Heavy rock lost its most iconic figure over Christmas with the sudden and unexpected death of Ian 'Lemmy' Kilmister," John Wright, the man who set up the petition, said. "Lemmy was a force of nature and the very essence of heavy metal. We believe it is fitting that the International Union of Pure and Applied Chemistry (IUPAC) recommend that one of the four new discovered heavy metals in the Periodic table is named Lemmium."
Earlier this month, scientists officially confirmed that elements 113, 115, 117 and 118 were added to the Periodic table, they are as yet unnamed. Once this is done, the seventh version of the table will be printed with new additions, for the first time since 2011.
Convention in naming new elements usually dictates that they be named either after a mythological concept, a mineral, a place or country, a property or a scientist.
Currently the IUPAC has set placeholder names on the four elements—until a decision is made as to what to name them—they are: ununtrium, (Uut or element 113), ununpentium (Uup, element 115), ununseptium (Uus, element 117), and ununoctium (Uuo, element 118).