Man Called Out of Work at Steak 'N Shake Drunk, Then Came in Later to Commit Armed Robbery
Police say that 20-year-old Kentarias Gowans tried to pull an ill-advised Thanksgiving robbery at his place of employment, a Steak 'N Shake in Oakwood, Florida.
According to the Gainesville Times, Gowans called in to the restaurant off of Thurmon Tanner Parkway on Thanksgiving morning and told his supervisor that he was going to be unable to come in to work because he was too intoxicated.
The Steak 'N Shake scheduled other workers to cover his shift. Business proceeded as usual, until around 10 p.m. when Gowans entered the restaurant with a handgun and pointed it at a fellow employee's head, demanding money.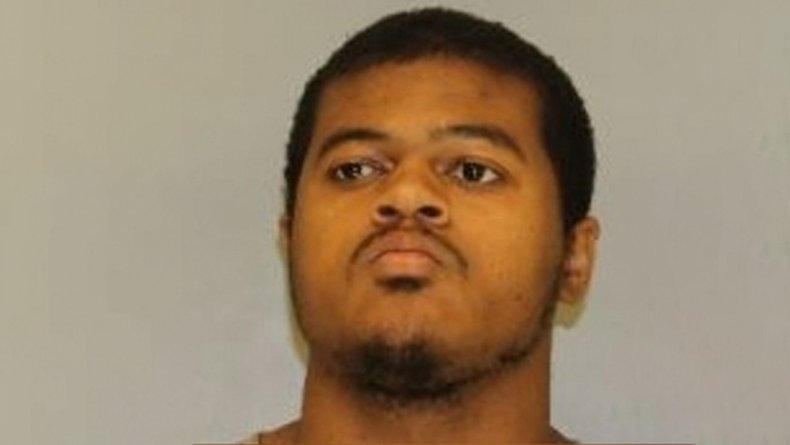 Patrons of the restaurant as well as other employees quickly called 911 while they attempted to keep Gowans calm.
Officers were already in the area and responded to the restaurant within a minute. Many customers and employees fled the scene while the police coaxed Gowans out to the sidewalk and told him to drop the firearm.
He briefly raised it towards the officers but then reconsidered, throwing it to the ground. After a brief physical altercation in which a Taser was used to incapacitate him, Gowans was taken into custody. Police noted that he was visibly intoxicated at the time.
Nobody was injured in the incident. Gowans was taken to Hall County Jail.
Oakwood Police Lt. Todd Templeton praised the responding units, saying "The officers that were in contact with him in the front of the business did an excellent job. This young man came very close to being critically injured due to his actions and the officers were able to avoid that situation having to occur by talking him down and were able to take him into custody without any shots being fired."
Initial charges levied against Gowans include aggravated assault, obstruction of law enforcement, carrying a concealed weapon without a license, underage consumption of alcohol and public drunkenness.
This was not the first time a fast food employee has tried to rob his own job. In 2017, a Louisiana man named Cleveland Willis walked into a KFC in Baton Rouge wearing a black ski mask and pointing a gun at employees.
He was given $612 from the cash register, but fled the scene when one of his former co-workers recognized him from the several months he had been employed there. Willis drove away in the same silver Nissan Altima that he parked in the KFC lot every day that he worked there.