Calling All Aspiring Astronauts: NASA Is Recruiting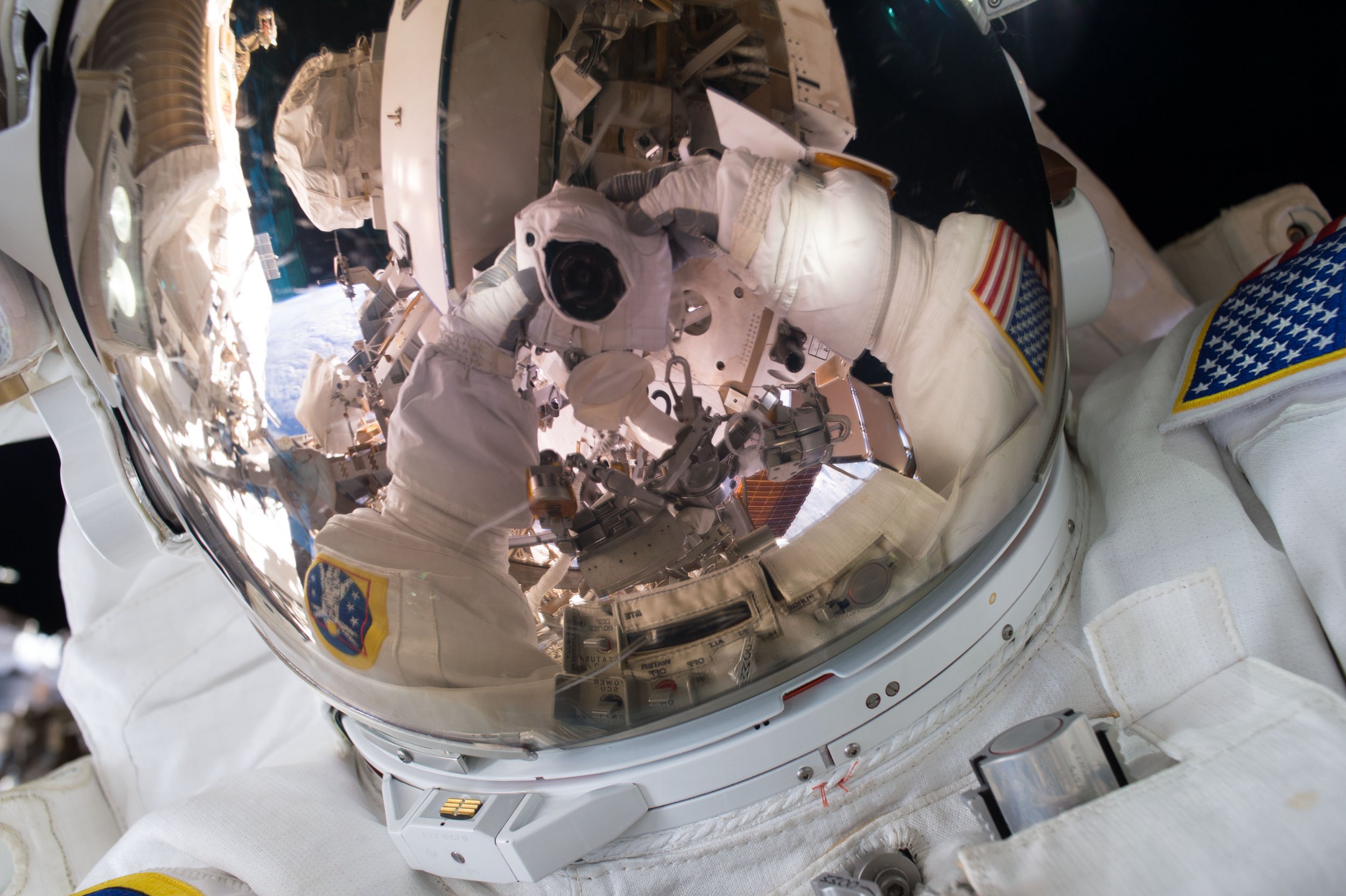 For those who spent Halloweens past dressing up as astronauts or have otherwise dreamed of blasting off on a mission to space, NASA announced Wednesday that it is looking for a new class of astronaut candidates. The agency will accept applications beginning December 14 until mid-February, and plans to announce its selections in mid-2017.
"This next group of American space explorers will inspire the Mars generation to reach for new heights, and help us realize the goal of putting boot prints on the Red Planet," NASA Administrator Charles Bolden said in the agency's press release. "Those selected for this service will fly on U.S. made spacecraft from American soil, advance critical science and research aboard the International Space Station, and help push the boundaries of technology in the proving ground of deep space."
This next class of astronauts could be headed to the International Space Station, which recently celebrated 15 years of continuous human presence, and they could have a chance to fly on NASA's Orion deep-space exploration vehicle or one of two commercial crew spacecraft being developed—Boeing's CST-100 Starliner and the SpaceX Crew Dragon.
The basic requirements for both commander and pilot astronauts and mission specialist astronauts ask applicants to have a bachelor's degree in engineering, biological science, physical science or math, and to pass NASA's "long-duration spaceflight physical." The former also requires at least 1,000 hours of pilot-in-command experience while the latter asks for three years of related professional experience.
Following the recruitment announcement, NASA published a Tumblr post to debunk some common astronaut myths—for example, they all have piloting experience (not true, though it can be beneficial); they all have 20/20 vision (corrective surgical procedures like LASIK are now allowed); and all astronauts have an advanced degree and are required to have military experience (only a bachelor's degree is required, though an advanced degree is "desired," and military experience is not required). According to the post, past astronauts have been an average of 34 years old and ranged in age from 26 to 46.
To give potential candidates a chance to ask questions about the application process and astronaut program, NASA is hosting a Q&A on Facebook on Wednesday at 5 p.m. ET. Christina H. Koch will be on hand to answer questions about what it's like to be an astronaut.
"This is an exciting time to be a part of America's human spaceflight program," Brian Kelly, director of Flight Operations at NASA's Johnson Space Center in Houston, is quoted as saying in the release. "NASA has taken the next step in the evolution of our nation's human spaceflight program—and our U.S. astronauts will be at the forefront of these new and challenging space flight missions."