Calls to Clamp Down on Illegal Teeth Whitening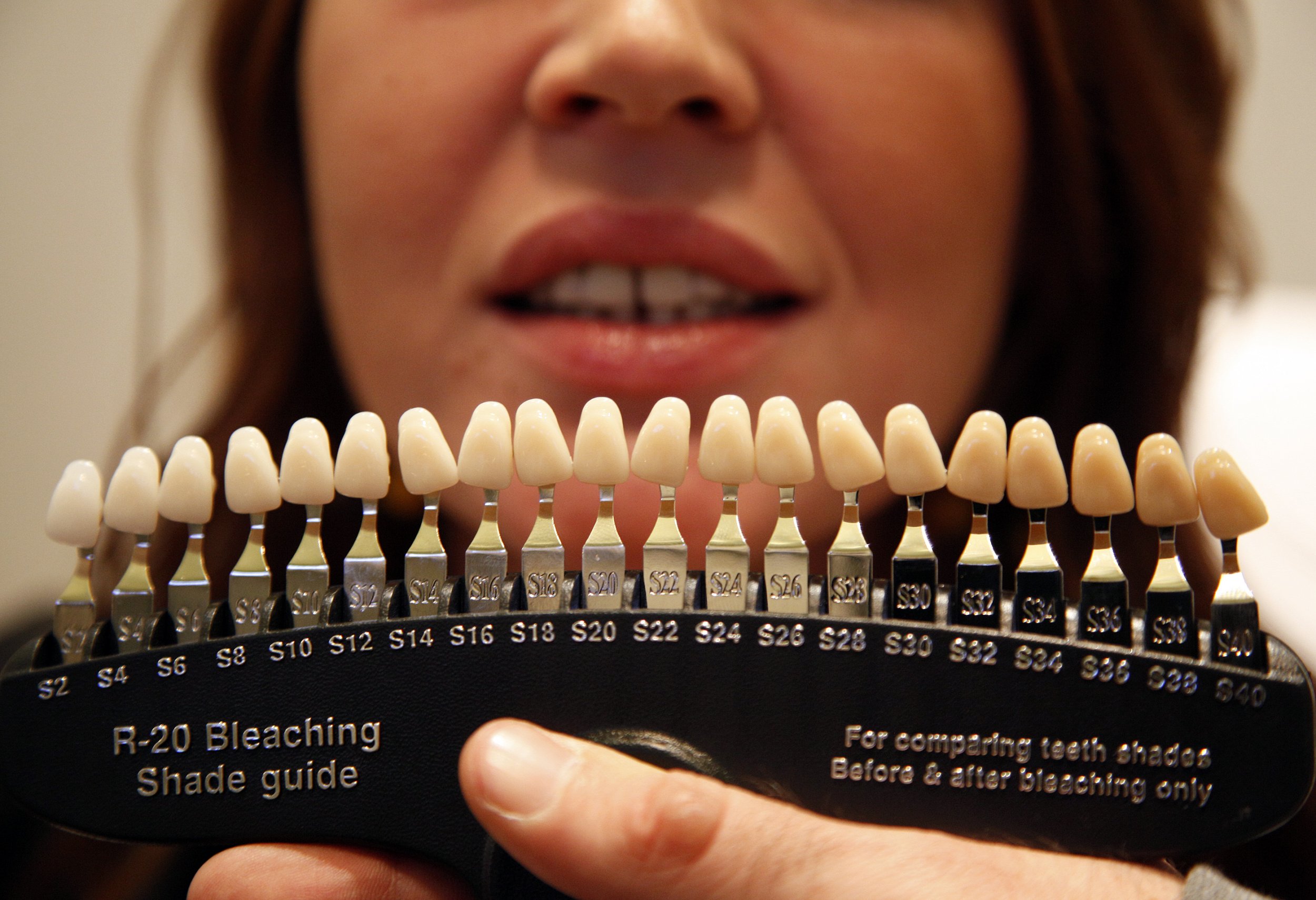 Tougher sanctions should be placed on sellers of illegal teeth whitening kits that contain up to 300 times the legal limit of hydrogen peroxide, the British Dental Association has said.
The warning came as the Local Government Association (LGA) reported a "worrying number" of unqualified beauticians in the U.K. using the cheap kits on customers. Potential side effects include gum blistering, gum-shrinking as well as damage to tooth enamel.
The General Dental Council successfully prosecuted 32 non-qualified practitioners in 2015, according to the U.K.'s Department of Health. Section 38 of the Dentists Act 1984 makes it a criminal offence for a person who is not a registered dentist to carry out teeth whitening procedures.
In Warwickshire, over 15,000 "dangerous" teeth whitening products were confiscated by the council between May 2015 and February 2016, according to the LGA.
Councillor Simon Blackburn, chairman of the LGA's Safer and Stronger Communities Board, said: "Illegal DIY teeth whitening kits may promise fast results and a brighter smile but those containing dangerous levels of hydrogen peroxide are the equivalent of brushing with bleach and can put oral health at risk."
The U.K. government hopes to make more consumers aware of the dangers of undergoing teeth whitening treatments with unlicensed and ill-equipped beauticians.
"We urge people to only use qualified professionals when undergoing this procedure. If the results promised by home whitening kits seem too good to be true, they probably are," a spokesman for the Department of Business, Innovation and Skills told BBC News.