Calls For Joe Rogan to Host Presidential Debate After Chris Wallace Blasted by Both Sides
The first presidential debate of 2020 between President Donald Trump and former Vice President Joe Biden took place Tuesday night moderated by Fox News's Chris Wallace who has been heavily criticized for being seen as unable to keep the debate on track.
Twitter erupted with harsh words for Wallace, with many lambasting the anchor for presiding over a chaotic debate.
"Hellllo Chris Wallace??? Looking for a moderator here. Jesus Christ what a fricken mess," journalist Soledad O'Brien wrote.
Podcaster Ira Madison tweeted: "The fact that Chris Wallace didn't follow up on Trump's 'Proud Boys stand by' call to violence. He's an embarrassment. This debate is a joke."
"Chris Wallace has completely lost control of this debate," ex-GOP strategist Steve Schmidt said.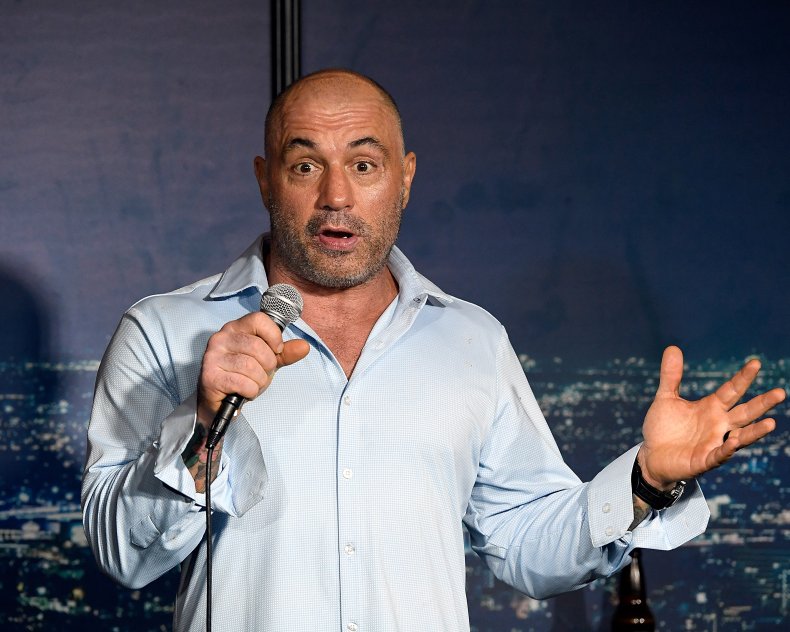 The debacle led to many calling for Wallace to be replaced by Joe Rogan as the moderator for future debates.
Athlete Lance Armstrong tweeted: "What happened to this idea that @joerogan ought to host a presidential debate?! Time to restart that conversation."
While MMA fighter Tara LaRosa added: "Joe Rogan should have run this debate #Debates2020."
This idea was actually pitched by the podcast host in a recent episode of "The Joe Rogan Experience."
"First of all, I want no one else in the room, just the three of us," he said on the episode. "And you'd have to stream it live so no one can edit it, and I would want them in there for hours.
"If they wanted to do that—they both wanted to come here in Austin, sit down and have a debate—I would 100 percent do it."
Trump even responded to the suggestion on Twitter, replying: "I do!" When MMA fighter Tim Kennedy, tweeted about the idea and asked "who wants this?"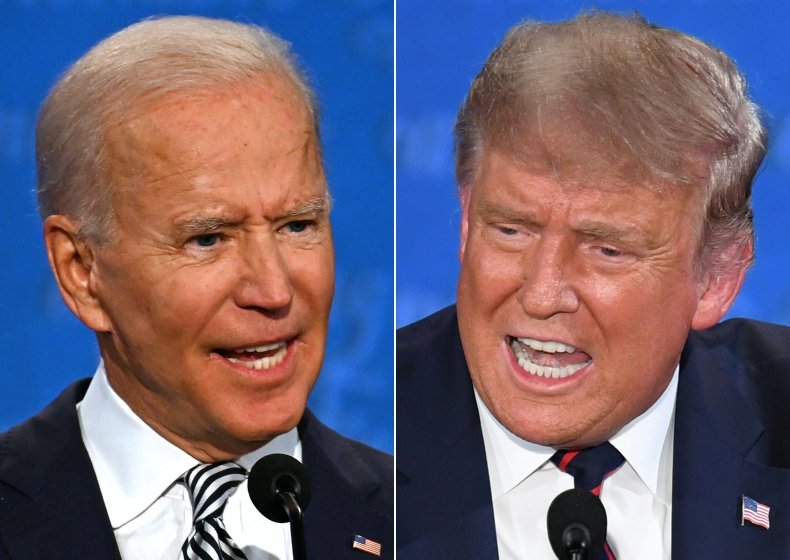 A petition on Change.org calling for Rogan to moderate the debate was started around a year ago, but revived somewhat in last few weeks.
The petition's creator called on the public to sign because Joe Rogan "has revolutionized the way political interview and discussion works, as he has provided a long-form media format that has allowed the exchange of ideas to be fully explored."
There are questions around Rogan's impartiality, however, as the comedian previously compared Biden to "having a flashlight with a dying battery and going for a long hike in the woods" and said that Trump "would "eat that guy alive."
Although Rogan previously endorsed Democrat Bernie Sanders for president, he also said he would "rather vote for Trump than Biden."
Rogan acknowledged the calls for him to moderate last night, tweeting: "You don't need me to handle this "debate," you need @johnmccarthymma."