'You Lied': Calls Mount From Democrats for William Barr's Resignation After Testimony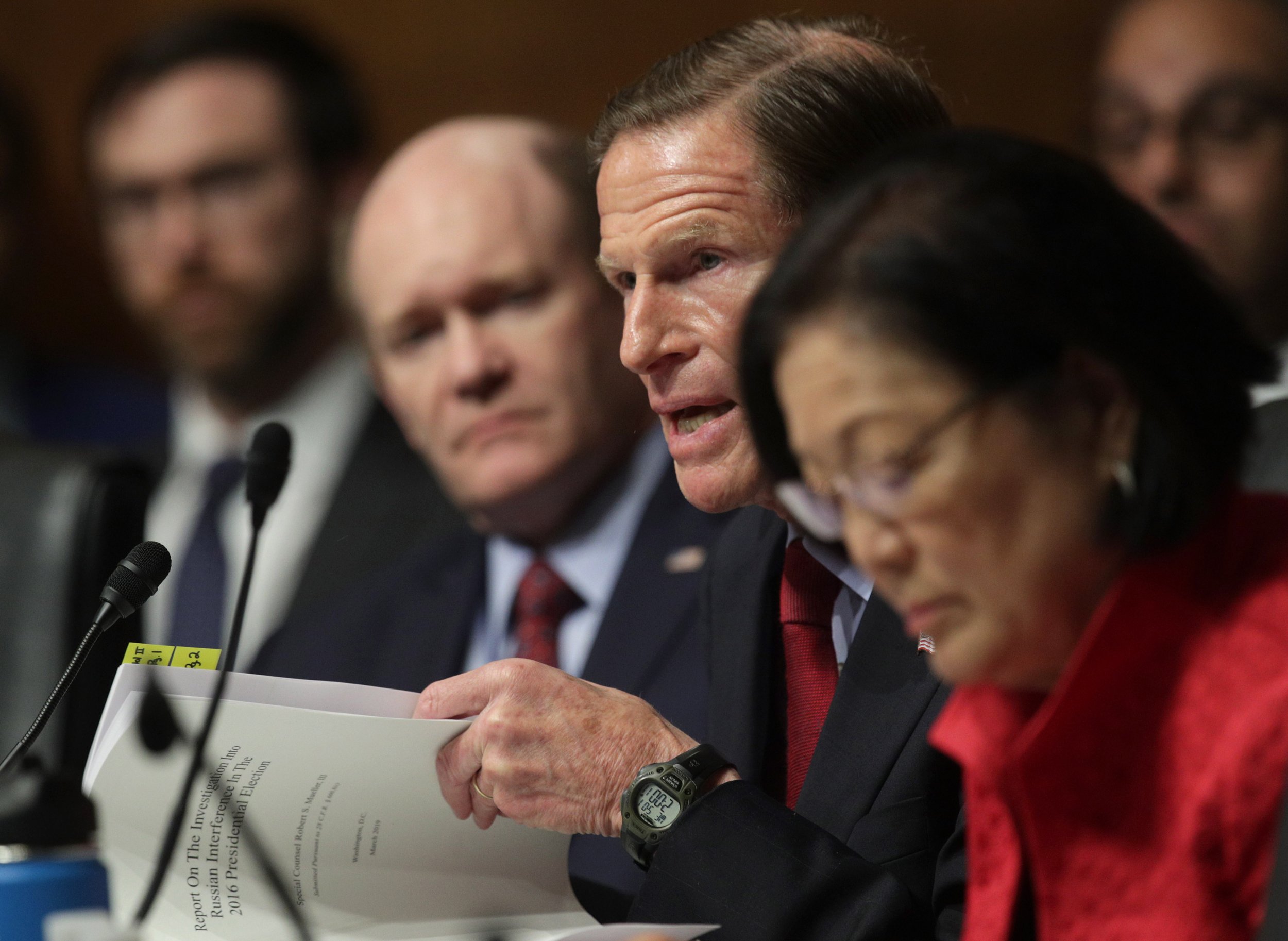 A growing number of Democrats called for William Barr's resignation on Wednesday following the attorney general's hours-long testimony before the Senate Judiciary Committee about his handling of the Mueller report.
Barr found himself in hot water amongst Democrats when he arrived after it was revealed the prior evening that special counsel Robert Mueller sent a letter to him in March expressing grave discontent with the way in which the attorney general was rolling out the special counsel's report and excluding summaries written by Mueller's team.
Barr's defense of his handling of the special counsel's report Wednesday left the Democrats questioning him—along with many others—unsatisfied, emerging from the hearing calling for his resignation.
"I believe he should step aside," said Senator Dick Durbin, Democrat from Illinois. "I don't think he has the objectivity that we should expect for an attorney general who has the authority over these investigations."
Other Democratic senators on the Committee who called for Barr's resignation included Kamala Harris, Mazi Hirono, Richard Blumenthal and Cory Booker.
Senators Chris Coons and Amy Klobuchar stopped short of calling for his resignation, with Coons saying Barr should recuse himself from any of the remaining investigations that spawned from the Mueller probe and Klobuchar reiterating she wants to hear from Mueller himself.
Senators will likely not get the chance to question Mueller, with Judiciary Chairman Lindsey Graham, a conservative Republican and staunch alley to the president, saying to reporters: "I'm not going to do anymore. Enough already. It's over… I'm not going to retry the case, I'm not calling [former White House counsel Don] McGahn—It. Is. Over." House Judiciary Chairman Jerrold Nadler is still in talks with Barr over establishing a date for Mueller to testify and has threatened to issue a subpoena, if needed.
The resignation sentiment resonated among Democrats across Capitol Hill, who now say Barr should either resign or be impeached. They said that the attorney general deliberately misled or outright lied to the American people during congressional testimony in April, in which he claimed weeks after Mueller first raised concerns that he did "not know whether Bob Mueller supported my conclusions."
"You lied. And now we know," Hirono told Barr. "Being attorney general of the United States is a sacred trust. You have betrayed that trust. America deserves better. You should resign."
Mueller's letter to Barr, which was first leaked to The Washington Post hours before the attorney general's testimony Tuesday evening, showed that Barr was aware of Mueller's concerns. The letter is dated March 27, just days after Barr released a four-page summary describing Mueller's principle conclusions. It was provided to the House Judiciary Committee Wednesday morning by DOJ and made public, further revealing that Mueller requested twice that Barr immediately release to the public the redacted report and executive summaries his team provided to DOJ.
Although Mueller stated that the report and summaries were prepared for public consumption, they were not released by Barr until roughly three weeks later. Mueller went on to say that Barr's four-page summary of his principle conclusion released two days after the 448-page report was submitted to Barr "did not fully capture the context, nature, and substance of this Office's work and conclusions."
"There is now public confusion about critical aspects of the results of our investigation," Mueller told Barr. "This threatens to undermine a central purpose for which the Department appointed the Special Counsel: to assure full public confidence in the outcome of the investigations."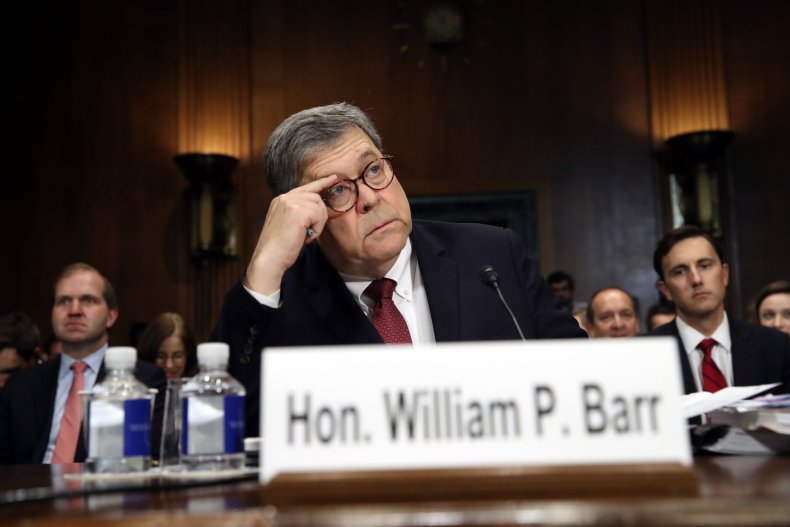 Barr called the letter "a bit snitty" and said it was " probably written by one of his staff people." The attorney general defended his four-page summary and his previous testimony that he was unaware of Mueller's concerns by telling lawmakers that he was asked if he knew whether "members of the special counsel's team"—not Mueller—were concerned. He further defended himself by saying that after receiving Mueller's letter, the two men talked by phone. Barr said the special counsel was more concerned about the media coverage than he was about the accuracy of Barr's summary, contradictory to what Mueller stated in his letter.
"My understanding was his concern was not the accuracy of the statement of the findings in my letter, but that he wanted more out there to provide additional context to explain his reasoning and why he didn't reach a decision on obstruction," Barr said of Mueller.
Barr labeled the controversy "mind-bendingly bizarre." But Democrats disagreed, furious with Barr for "purposely misleading" lawmakers, as Democratic Senator Patrick Leahy said.
Blumenthal raised the possibility of "penalties" for "lying to Congress."
"I see no innocent explanation for [Barr 's] answer," he said. "Whether the remedy of perjury is applicable, clearly he lied to Congress and he lied under penalty of perjury."
Representative Adam Schiff, Democratic chairman of the House Intelligence Committee, said Barr should resign because he "misled the American people" with an "inaccurate summary" of Mueller's report. Representatives David Cicilline and Val Demings, key Democrats on the House Judiciary Committee where impeachment proceedings against the attorney general would originate, also called for Barr to step down.