Calls for UK HSBC Investigation as Chancellor Shrugs Off Responsibility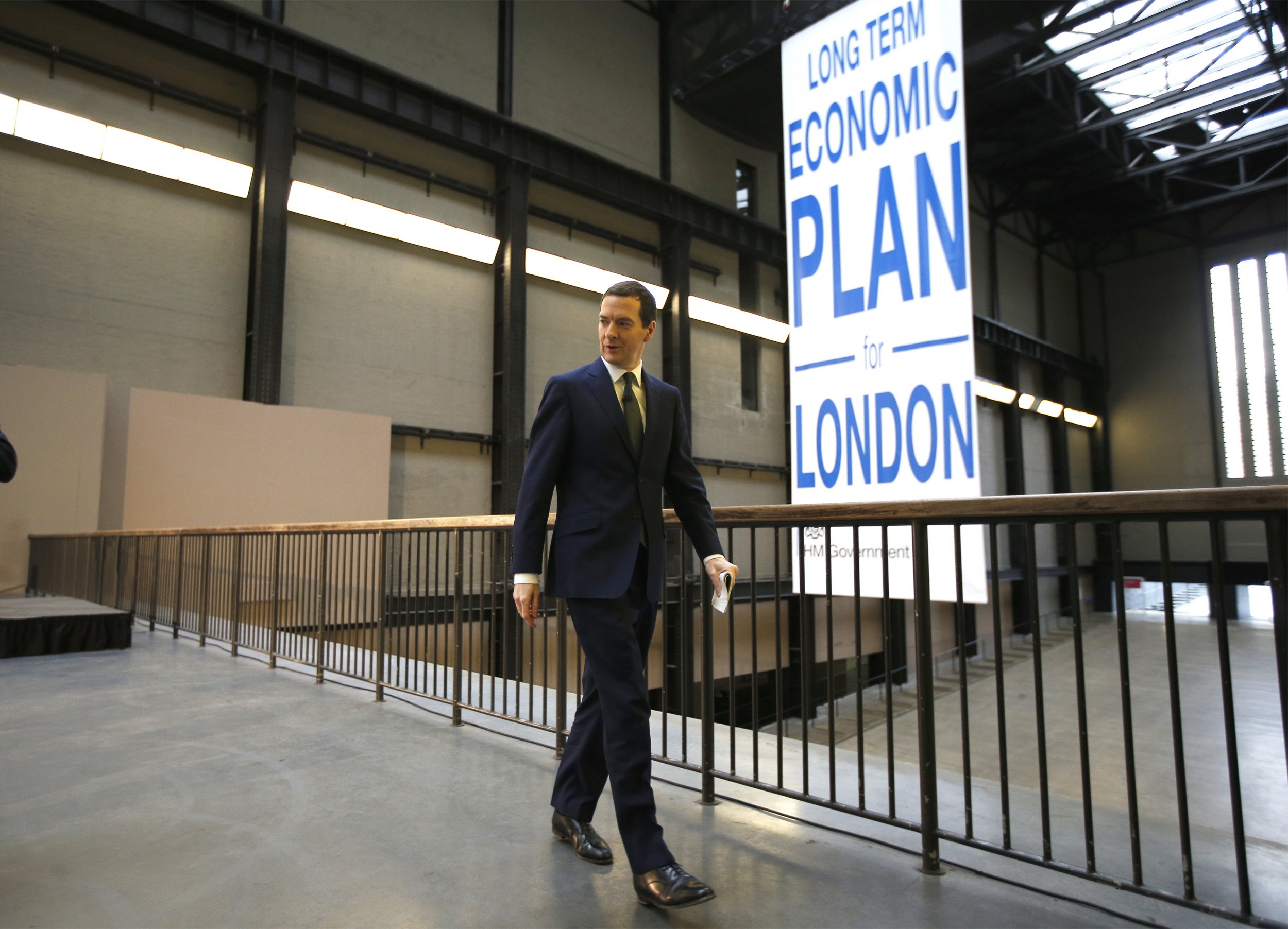 The British chancellor today responded to criticism of a lack of a UK criminal investigation into the HSBC tax scandal, saying it is not his responsibility.
George Osborne addressed the issue at a speech in London, saying: "I don't think it would be right – and actually when you pause to think about it I think most people would agree – I don't think it would be right for a chancellor of the exchequer to direct prosecutions against individuals or individual companies."
As chancellor of the exchequer, Osborne oversees the enforcement agency responsible for collection of taxes - Her Majesty's Revenue and Customs (HMRC). HMRC has been criticised for not opening criminal investigations into HSBC in the UK over misconduct at its Swiss subsidiary.
Files leaked to the French Newspaper Le Monde and then analysed by the International Consortium of Investigative Journalists (ICIJ) found the bank was helping thousands of customers to avoid and evade tax in Swiss bank accounts. The biggest banking leak in history also shows the bank offered services to clients reportedly linked to arms trafficking, blood diamonds and bribery.
An inquiry into money-laundering has been started in Switzerland after prosecutors raided the offices of the Geneva subsidiary of HSBC. Criminal investigations have also begun in the US, France and Belgium.
The UK's ruling Conservative and opposition Labour parties have traded blows over the revelations ahead of the election in May, with both accusing the other of accepting donations from people alleged to have used tax avoidance schemes. The revelations have been particularly embarassing for prime minister David Cameron as he appointed Stephen Green, now Lord Green, the chairman of HSBC at the time of the alleged wrongdoing as trade minister after information about tax evasion using HSBC accounts had been passed to the UK authorities.
Tax researcher Richard Murphy told Newsweek that the prime minister was "lying or stupid" over his denials of knowledge about the HSBC revelations.
Green Party London Assembly Member Baroness Jones is calling for similar investigations to be launched in the UK. "It's rather sad we don't have the same determination [as Switzerland]," she says, dismissing Osborne's comments as "scabby".
"A huge amount of effort is put into chasing down people who cheat on their benefits, when we could put more effort into the millions lost through bankers," she says, citing the example of Iceland which has now jailed four bankers for market manipulation in a landmark case.
Criminal investigations would be more likely "if the government showed some concern about this", she added.
Transparency International - a pressure group advocating transparency and anti-corruption - says its attention has been drawn by the lack of action in the UK.
The chair of Transparency International José Ugaz says: "It could be an issue of impunity if no investigation is put in place. We are talking about billions of euros that have been diverted and a big amount of that money has gone to organised crime, so we think this is a very serious situation and if there's criminal conduct involved in this some legal consequences must happen."
"What we expect is for the British authorities to take control of this situation in order to investigate and reveal what has happened here", he added.