A Strange Calm Descends on Ferguson, Missouri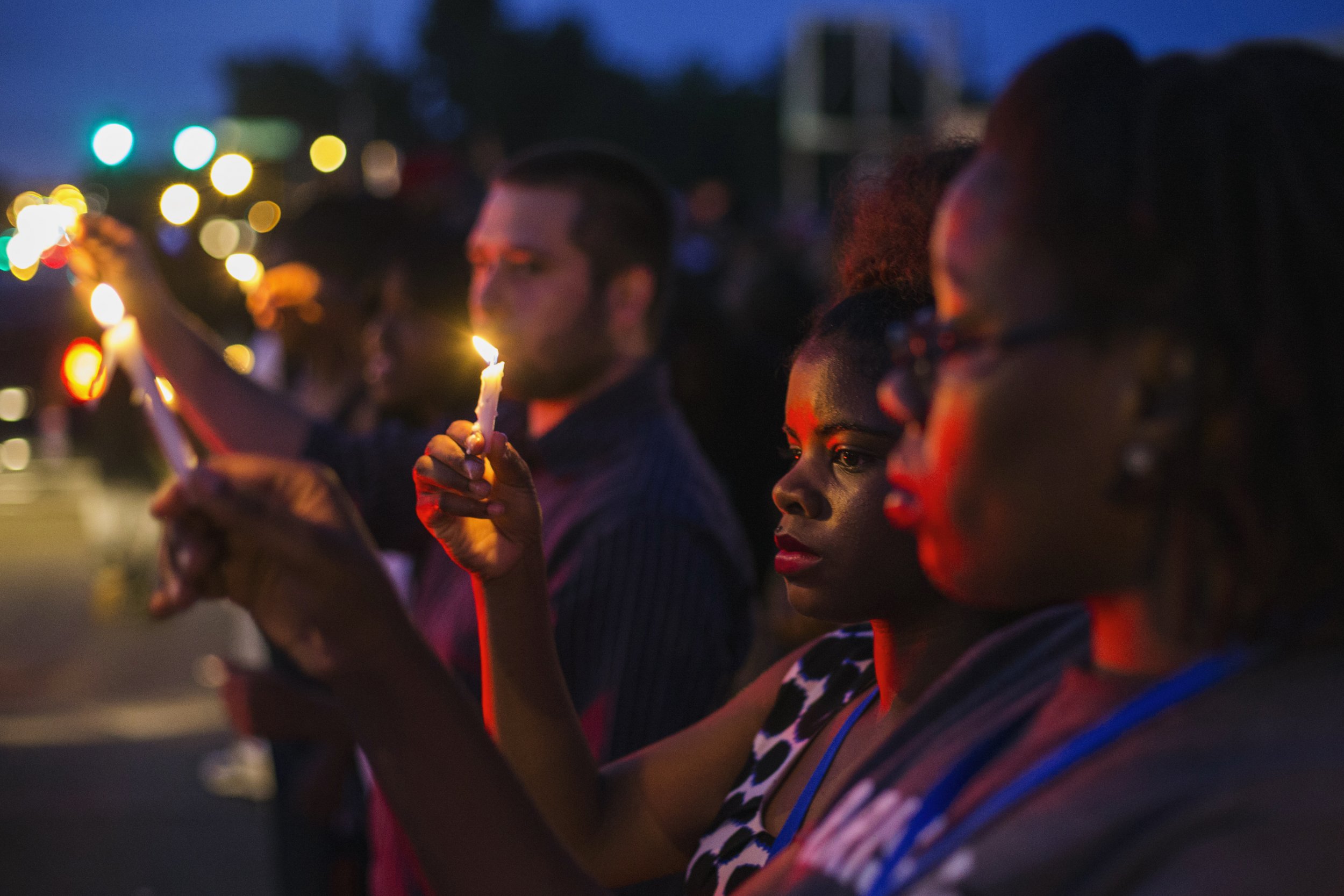 A night after Ferguson, Missouri, became a war zone, it reverted to something slightly more normal, with protesters standing along West Florissant Avenue, their hands raised, as, reportedly, Michael Brown's had been before he was shot by a police officer during a struggle on August 9.
The difference—the lack of riot gear, tear gas and a general feeling of besiegement—can largely be attributed to Missouri Governor Jay Nixon's decision to hand control of the growing protests to Capt. Ronald S. Johnson of the state highway patrol. The change was seen widely as a vote of no-confidence in town and county police, whose presence by evening had visibly diminished. During an afternoon march to City Hall, Ferguson officers officers stood stonily on the front steps of the building in their ordinary uniforms, looking like normal cops again, not the special forces unit of the previous evening. Surrounded by members of the Nation of Islam and other protesters, they collectively made nary a movement, seeming aware that public opinion had come down forcefully against them for what had transpired the previous night.
Johnson, who is African-American, and from the north county arrived on the scene with the intention of relieving tensions. As protesters gathered for an evening march, he mingled with the press and demonstrators, assuring them that there would be no more gas masks or, more broadly, violence of the kind that had made Ferguson an international symbol of police brutality.
"We're not here for fear," he assured those around him, as marchers moved toward the Its Quik QuickTrip gas station that has been the epicenter of the riots. The march then appeared to move towards the Canfield Drive site where Brown was shot by an officer whose name has not yet been released, despite widespread calls for openness. Reports indicate that the name will be released tomrrow.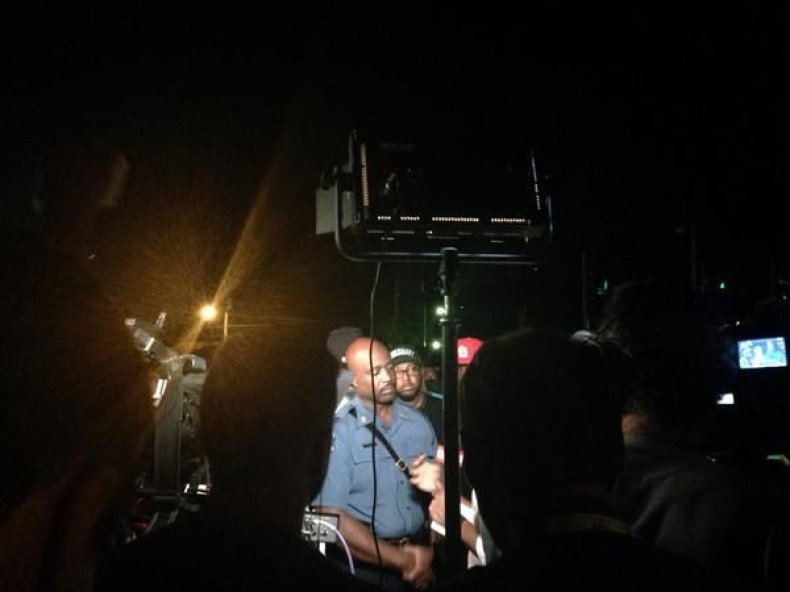 Violence in Ferguson has generally taken place late at night, and as the humid day descended into dusk, many of those gathered along West Florissant Avenue openly wondered what darkness would bring. But while there were occasional shouts of "Fuck the police," the mood remained calm, almost jovial, as if a battle had been won: a giddy peace supplanting searing anger. A troop of young girls performed a step dance to chants of "justice for Michael Brown"; a group of anarchists set up a table of tin trays on food; visitors took selfies in front of the ruined Quik Trip store, with its roof caved in. Scores of journalists eagerly wandered through the scene.
While the worldwide attention to Ferguson has been less than flattering, residents are nevertheless glad that their longstanding complaints have finally been heard. "Thank you all for giving a fuck," one resident said.