A dog named Sundae has gone viral for her ease at bath time in a TikTok that has been viewed 12.9 million times. People are loving the unique way Sundae calmly bathed without giving any issues to her owner.
Sundae, who is a black Labrador Retriever, has a whole TikTok page dedicated to her with over 691,000 followers and products people can even buy. She's gone viral before, but a post shared on December 29, still has people talking.
Sundae's account, @sundaetheblacklab, shared the viral 58-second video with fans. It started with Sundae getting into the bathtub on her own while the water ran. Next, Sundae laid down in the water, which was filling up. She looked over at her owner, and water is then dumped on Sundae's head in the next step of the bath. She calmly sat there without any issue.
Her owner continued dumping water from a cup onto Sundae's head as the water from the faucet ran and Sundae still sat calmly. Next, shampoo is applied all over Sundae's coat as she sits there being extremely well-behaved. Sundae's owner began washing Sundae, covering her head, body, and even her paws in soap. All the while Sundae was on her best behavior.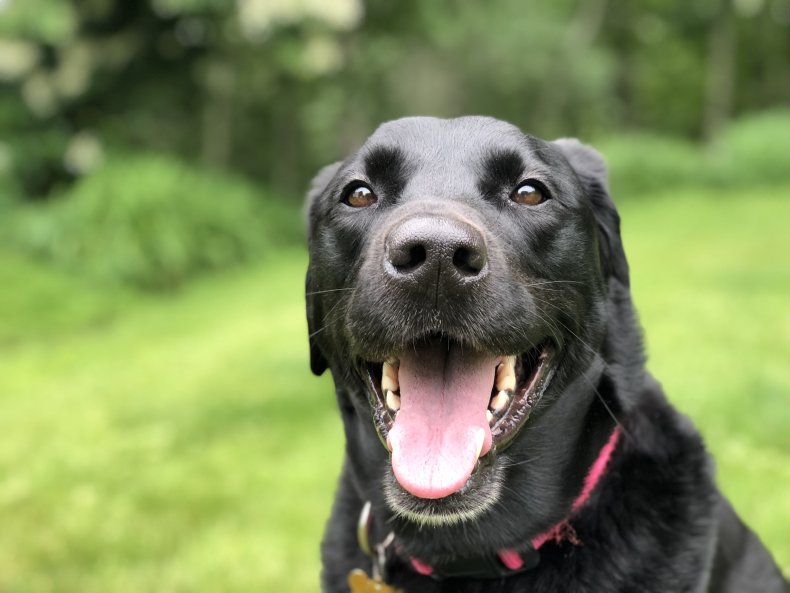 The TikToker then turned on the shower to rinse off the pooch. Next, Sundae's head is again washed and water is dumped on it to clean it off as her owner rubbed her and then dried out her ears. The final task was using a towel to dry Sundae, who stared up at her owner without complaint for the whole thing.
According to Statista, 63.4 million households in the United States owned a dog as reported from a 2019 to 2020 survey. The website also reported there were 471 million pet dogs in the world in 2018.
More than 2.2 million people have liked the viral video with 33,000 comments. Some people shared their own experiences with their dogs as well. "My dog acts like he's dying in the bathtub," a TikToker said. "Literally husky screaming."
People were impressed by Sundae's good behavior. "The calmest, most well-behaved dog I've ever seen," someone else added.
TikTokers definitely had jokes about the whole thing. "My dog would sell me on the black market before they willingly [to] get into a bath," a user wrote.
Some admitted to showing the content to their own dogs. "Showing this to my dog right now to take some notes," a TikToker joked.
One viewer mentioned Sundae's "eye contact" in the last part of the video. "That's pure love," they expressed.
Another TikToker revealed their own dog "refuses to lay down or even sit. He will just squat, won't let the water touch his butt."
"Oh...So you're not supposed to be in the tub, practically bathing with them?" a user joked about the whole thing.
A TikToker called Sundae "a queen," adding, "I love that she knows her worth."
Newsweek reached out to TikToker @sundaetheblacklab for comment.
Updated 01/20/2022, 4:54 p.m. ET: This story has been updated with a verified video of the incident.