Every Inspiring Message From Shawn Mendes, Billie Eilish and Noah Centineo Calvin Klein Truth Campaign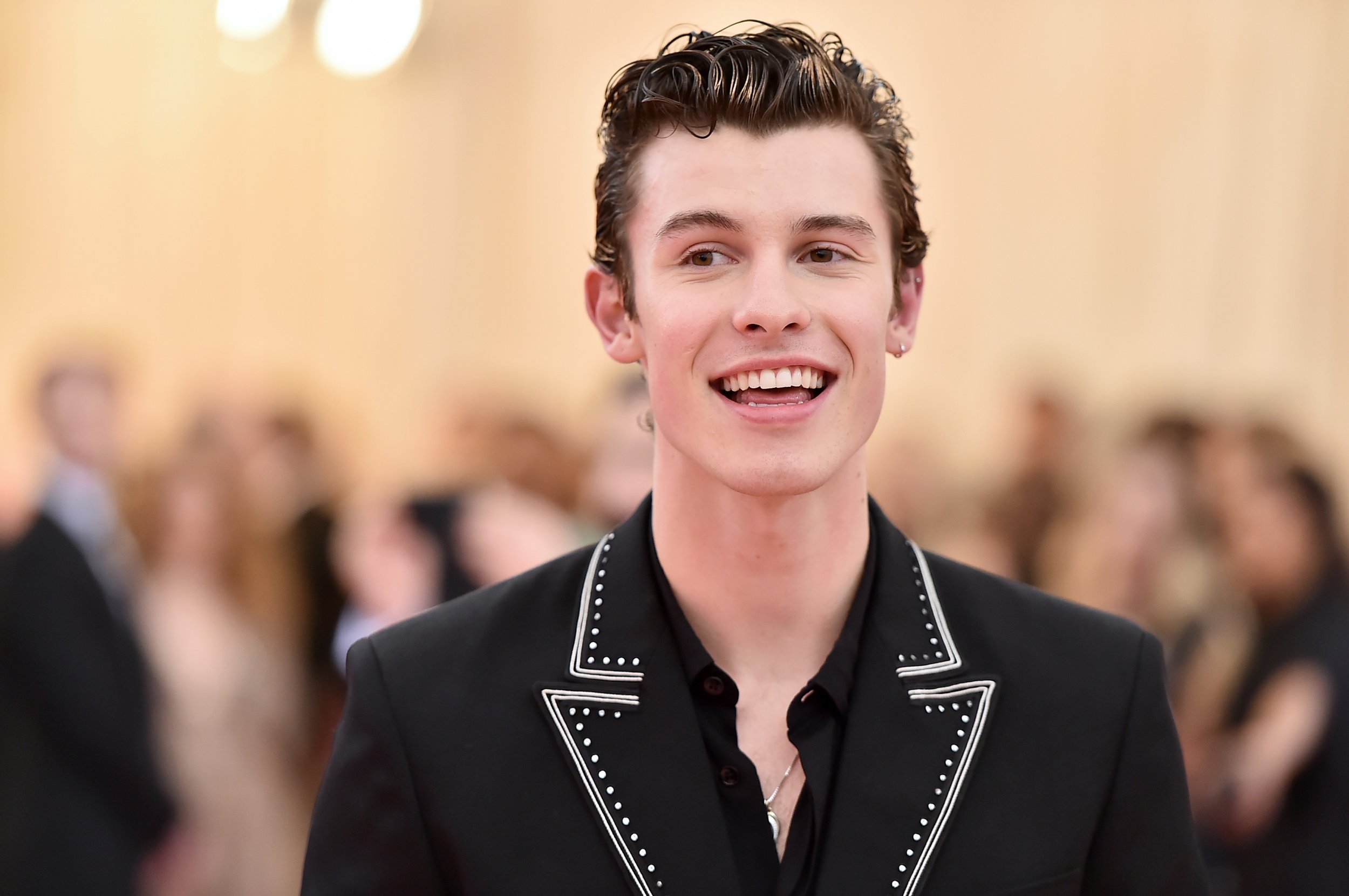 Heartthrobs Shawn Mendes and Noah Centineo stripped down to their skivvies for the latest Calvin Klein campaign, but the message wasn't all in the undies. Both the "Stitches" singer and the To All The Boys I Loved Before actor used their campaign to share inspiring messages. They're joined by an all-star celebrity lineup, including singer Billie Eilish and models Kendall Jenner and Bella Hadid.
The campaign led with the idea: I Speak My Truth In #MyCalvins, according to Us Weekly. Along with steamy shots of the men in their Calvin Klein boxers, a video for each was featured, where they address serious topics, all while advertising for the underwear company.
Centineo's 30-second video ad focuses on the idea of scars. "I've always been really reckless," he begins, while examining his arm. "You ain't got no scars? You're really afraid. Or really cautious. Or you're just really lucky."
The actor's idea that scars are inevitable is followed by the message they leave with you for life. "You can't really get rid of scars," the actor explained. "Especially if they're, like, emotional ones. I love my scars. All of them."
The video ended with the campaign tagline.
Mendes takes a different direction in his campaign, reflecting on his childhood self. "The real strength is putting yourself out there, whether that's in new music, or just life in general," Mendes said reflectively as he walked past a screen playing a childhood, home video of himself. "I'm vulnerable, and I think that's a good thing. I think the younger version of me would be pretty proud."
Singer Billie Eilish is also an artist featured in the campaign, and her messages is authenticity. "I never want the world to know everything about me," the singer said. "I mean, that's why I wear big, baggy clothes. No one can have an opinion because they haven't seen what's underneath. Nobody can be like 'Oh, she's slim, thick. She's not slim thick. She's got a flat ass. She's got a fat ass. No one can say any of that because they don't know."
A list of other celebrities will also be featured in the truth-based campaign. Calvin Klein announced the full lineup on Instagram on Wednesday. It reads as follows: ASAP Rocky, Indya Moore, Bella Hadid, Troye Sivan, Kendall Jenner, Kevin Abstract, Chika and Yoo Ah-in.
Every Inspiring Message From Shawn Mendes, Billie Eilish and Noah Centineo Calvin Klein Truth Campaign | Culture