Cam Newton 'Bamboozled' by COVID Rules, Says Missed Time Eased Pats' Decision About Release
NFL free agent Cam Newton discussed his release from the New England Patriots in a video released Friday. Though he felt he would be cut anyway, he said missed time due to a misunderstanding regarding COVID-19 testing made the call easier for the team.
"I crossed all the lines, I checked all the boxes, I dotted all my i's. Then to find out I had to sit out, that's when I kind of felt bamboozled, because y'all told me to go," Newton said, noting he had been sent to doctors to have his foot examined.
The veteran quarterback said he believed his release was "inevitable," but in regards to the five-day absence, he said it did "help ease the decision" for the Patriots.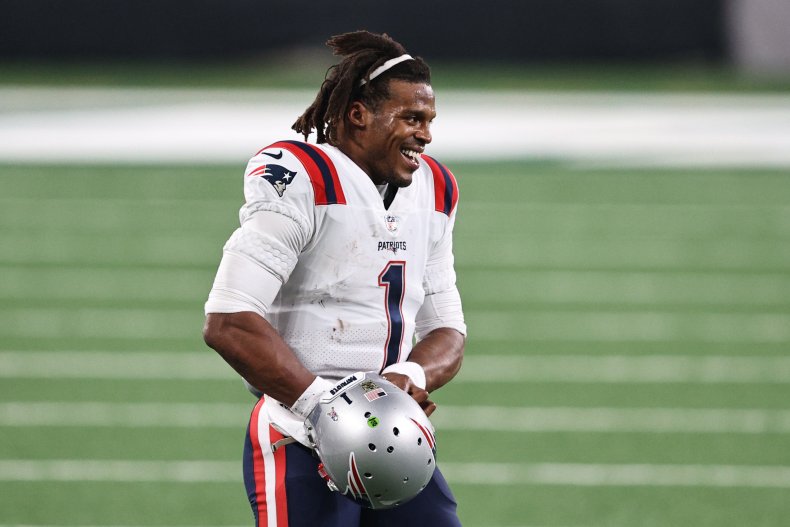 "Did it catch me by surprise being released? Absolutely," Newton said in his first remarks since being cut from the NFL team 10 days ago.
The comments came from a YouTube live video, in which he discussed his current free agent status with his father, Cecil, while sitting on the football field at Atlanta's Westlake High School, his alma mater.
Last month, Newton was forced to sit out practice for five days before he could return to New England's training facility. He and the team emphasized that he had not tested positive for COVID-19, but rather he had a "misunderstanding" about the team's testing.
On August 23, the team released a statement on the matter. It read: "On Saturday, Cam Newton traveled to a Club-approved medical appointment that required him to leave the New England area. He received daily COVID tests, which were all negative."
"Due to a misunderstanding about tests conducted away from NFL facilities, and as required by the NFL-NFLPA protocols, Cam will be subject to the five-day entry cadence process before returning to the facility," the team statement continued. "Cam will continue participating virtually in team activities and return to the club facility on Thursday, August 26."
On August 31, the Patriots announced Newton had been released and that rookie Mac Jones would be the team's starting quarterback for 2021. In Friday's video, Newton insisted he "absolutely" would have been willing to play as a backup to Jones. However, he said he thought Jones "would have been uncomfortable" with the arrangement.
"The reason why they released me is because, indirectly, I was gonna be a distraction without being the starter," Newton said. "Just my aura. ... That's my gift and my curse. When you bring a Cam Newton to your franchise, people are interested by the mere fact of, 'Who is he? Why does he wear his hair (like that)? Why does he talk, why does he act, why does he perform (like that)?'"
Newton, 32, emphasized that he isn't retiring. He previously announced the same on Wednesday in an Instagram post teasing Friday's video. In that post, he said, "I have a lot of things I need to get off my chest. This is not a retirement speech, and I have a lot of football still in me."