#DeleteFacebook Is Trending, Is This the End of the Social Network?
Facebook is facing an unprecedented backlash, with frustrated users banding together on Twitter under the hashtag #DeleteFacebook in protest of Facebook's data and privacy policies. The wave of ill-feeling comes in the wake of the Cambridge Analytica scandal.
A whistleblower, Christopher Wylie, 28, revealed on March 17 how Cambridge Analytica had harvested 50 million Facebook profiles, the majority without consent, for use in political advertising. The secretive firm has been tied to clandestine tactics including the use of "honey traps" and propaganda campaigns, which it denies.
On Monday, amid controversy, Facebook shares dropped by more than six percent, slashing over $30 billion from the company's valuation. Wealth metrics published by Forbes showed the personal net worth of its CEO, Mark Zuckerberg, fell by just over $5 billion. All in, not a great day for the world's largest social networking platform.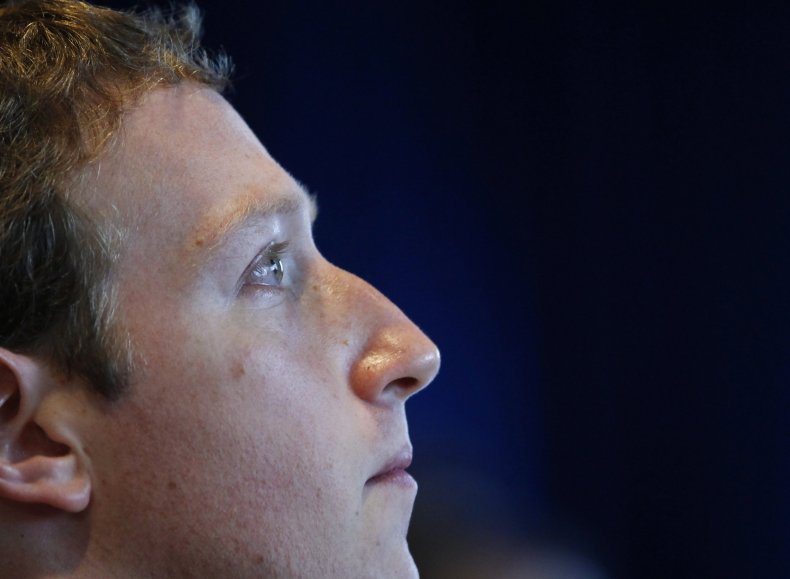 Around 24 hours later, amid calls for the website's executives to answer to government, dissent was growing in the largest echo chamber on the web: Twitter. A campaign was launched urging anyone with an account to abandon it. Between harsh headlines and growing criticism, is this the end of Facebook as we know it?
"The share price has taken a whack and the brand has been tarnished, but it isn't in a death spiral and is relatively well diversified for a tech company," Ed Macnair, CEO of security firm CensorNet, told Newsweek.
Mcnair added: "This is not the end. What you may see is the company putting in place a set of policies to return confidence to their handling of data and distance itself from certain third parties. I think this is the end of the 'We are just a platform' argument. It is increasingly clear now that the company needs to take more responsibility for how it is used."
Users taking part can choose either to deactivate or delete their profile, as detailed on Facebook's website. The menus can be found at Settings>General>Manage Your Account. Users can also check the third-party apps they are sharing data with.
On Monday, Facebook announced it had hired a digital forensics firm, Stroz Friedberg, to conduct a "comprehensive audit" of Cambridge Analytica's servers and systems. The move was blasted by the UK's Information Commission's Office (ICO), which confirmed to Newsweek it was also seeking to investigate the issue.
A spokesperson said: "On March 7, the Information Commissioner, Elizabeth Denham issued a Demand for Access to records and data in the hands of Cambridge Analytica. Cambridge Analytica has not responded…by the deadline provided; therefore, the Information Commissioner is seeking a warrant to obtain information and access to systems and evidence related to her investigation.
"On March 19, Facebook announced that it will stand down its search of Cambridge Analytica premises at the Information Commissioner's request," the agency added. "Such a search would potentially compromise a regulatory investigation."
National Security Agency (NSA) whistleblower Edward Snowden has waded into the debate, branding Facebook an exploitative "surveillance company."
This Is the End, for You My (Facebook) Friend
The storm of controversy over the explosive data misuse allegations is set to continue Tuesday as the U.K.'s Channel 4 revealed it will air undercover footage of the company discussing the election campaign of U.S. President Donald Trump.
"The legal allegations against Facebook will need to be investigated by Elizabeth Denham, the U.K.'s Information Commissioner," Jonathan Compton, partner at law firm DMH Stallard, told Newsweek. "But the allegation that Facebook knew of the harvesting and did nothing to warn the 50 million or so users affected will raise questions quite outside the U.K. legal framework, with those who trust it on a day-by-day basis as to the security of their personal data and preferences."
Facebook currently boasts more than 2 billion monthly active users. But change happens quickly in the social media world. Just ask MySpace, Bebo and Friendster.
"Like any social media platform, Facebook relies on the public's participation to exist," said Tony Pepper, CEO of security firm Egress. "Change in public opinion, combined with investigations by government bodies, is likely to have major ramifications for the way Facebook and its third-party apps harvest and handle personal data. However, Facebook is a widely popular platform and while the T&Cs will undoubtedly change, it is unlikely that this will be the end."