Trump Data Firm Cambridge Analytica Filmed Boasting About Using Sex Workers, Bribes, Fake News to Win Elections
Executives of a data firm used by President Donald Trump's 2016 campaign have been filmed boasting of using underhand tactics such as bribes and sex workers, to help clients win elections across the globe.
The Cambridge Analytica executives were filmed talking to an undercover reporter posing as a wealthy Sri Lankan man attempting to get candidates elected in his home country. The investigation was aired by British television network Channel 4 on Monday night, just two days after Facebook suspended the firm over reports that it violated the social media network's policies in gaining access to user data for the purpose of swaying voters during the 2016 presidential election.
In one meeting with the undercover reporter, Cambridge Analytica chief executive Alexander Nix is filmed describing how they could entrap politicians. "Send some girls around to the candidate's house, we have lots of history of things," he said. When asked if they would be Sri Lankan girls, Nix provided further details. "We could bring some Ukrainians in on holiday with us, you know what I'm saying."
While Nix sought to clarify that he wasn't specifically offering such a service, he revealed that it is a tactic that has been provided in the past.
"Please don't pay too much attention to what I'm saying because I'm just giving you examples of what can be done, what has been done," he added.
During the meetings, Nix boasted about further underhand approaches, including filming spies offering bribes to candidates.
"We'll offer a large amount of money to the candidate, to finance his campaign in exchange for land for instance, we'll have the whole thing recorded, we'll blank out the face of our guy and we post it on the Internet," he said.
Also present at the meetings was Mark Turnbull, the managing director of Cambridge Analytica Political Global, who suggested the firm makes widespread news of fake news to sway voters.
"It's no good fighting an election campaign on the facts because actually it's all about emotion," he said.
In another meeting, Turnbull added: "We just put information into the bloodstream of the internet, and then, and then watch it grow, give it a little push every now and again… like a remote control. It has to happen without anyone thinking, 'that's propaganda,' because the moment you think 'that's propaganda', the next question is, 'who's put that out?'"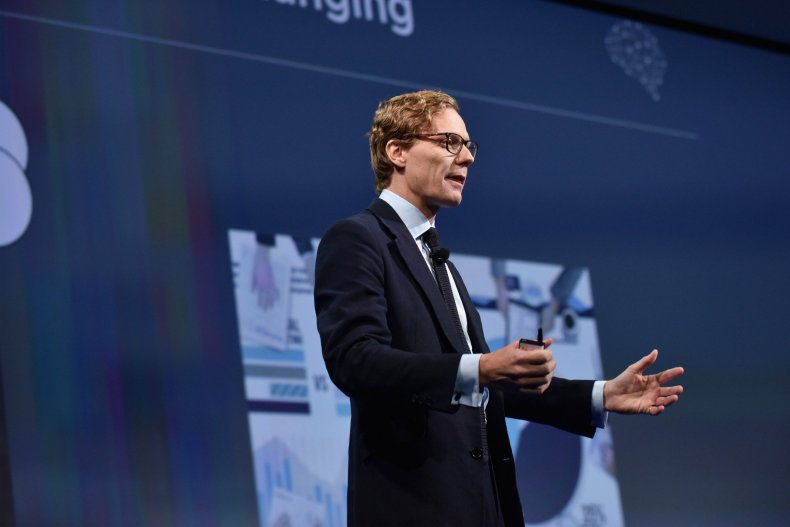 Cambridge Analytica, for which Trump's former chief strategist Steve Bannon was once a vice president, reportedly tried to prevent Channel 4 from airing the investigation. It subsequently put out a statement denying involvement in any underhand or illegal practices.
"We entirely refute any allegation that Cambridge Analytica or any of its affiliates use entrapment, bribes, or so-called "honey-traps" for any purpose whatsoever… We routinely undertake conversations with prospective clients to try to tease out any unethical or illegal intentions…" said a spokesman for the firm.