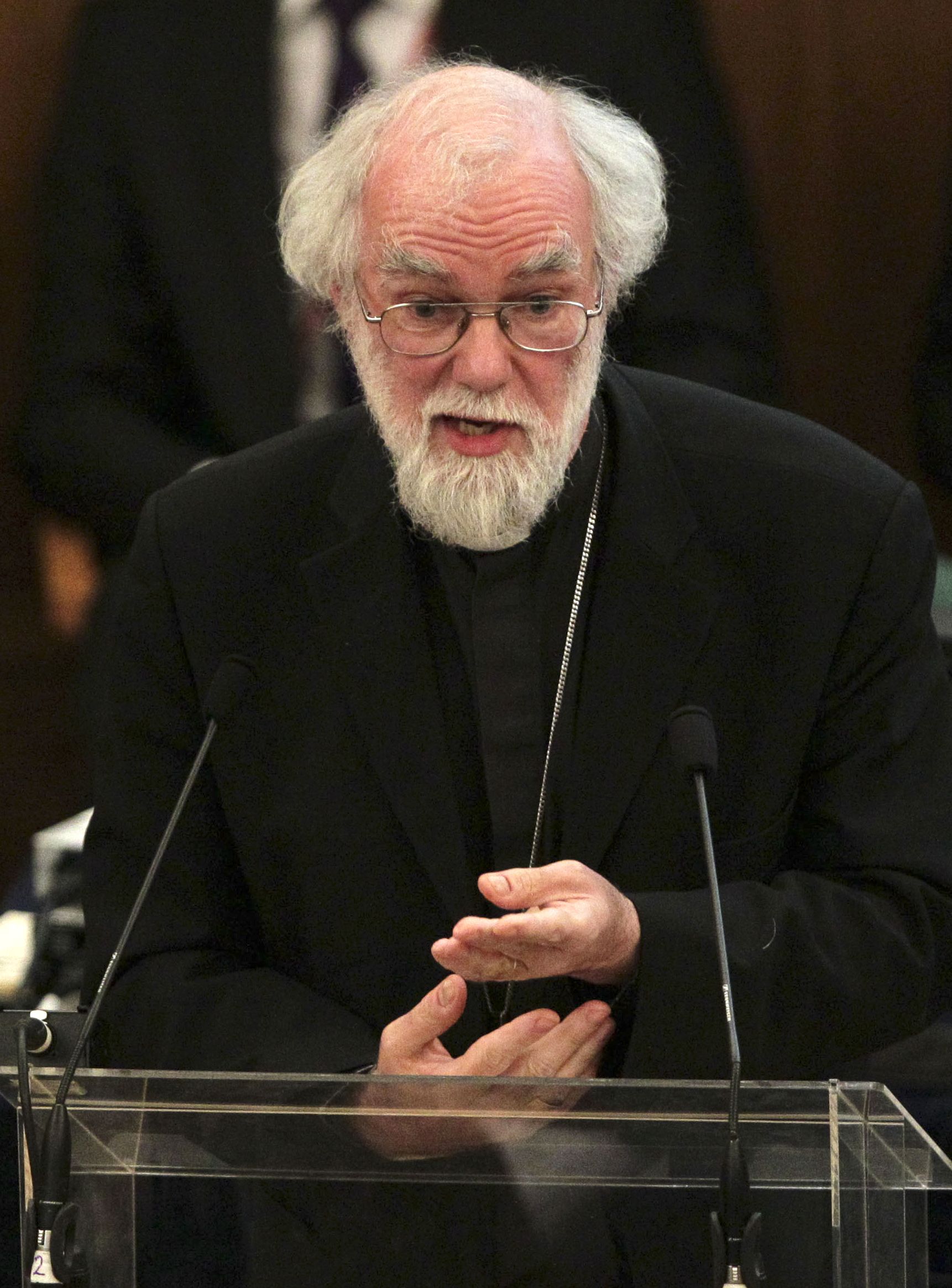 Former Archbishop of Canterbury, Dr Rowan Williams came out in support of Cambridge Zero Carbon Society's student campaign this week, calling on the university to divest from fossil fuels.
Divestment amounts to the withdrawal of £5.8bn endowment in fossil fuels, and a commitment to sever links with fossil fuel companies like Shell and BP. Instead the hope is that the university will find more sustainable, environmentally friendly, renewable alternatives to fossil fuels.
"Environmental degradation of one kind and another is a life-and-death question for many communities around the world, especially for some of the most economically vulnerable. This is something which, as chair of a global development NGO (Christian Aid), I am made conscious of very regularly," William wrote on Wednesday in the foreword to the 74-page report published by Cambridge Zero Carbon, outlining the case for divestment.
"The cost of our slowness, or indifference to these matters, is immensely grave for the poorest in our world, and many of them are bewildered by our sluggish responses," he added.
Over 100 academic fellows and groups at Cambridge University signed an open letter on Friday urging the institution to reinvest fossil fuel investments "more ethically."
Local Labour MP Daniel Zeichner and the global network of environmental organizations Friends of the Earth also penned their support.
"Climate change has been on the agenda for so many years now, and we still see very little substantive work happening around it. There are massive power structures resisting action on climate change. The fossil fuel industry has systematically denied climate science," Andrew Taylor from People and Planet, Britain's largest student network campaigning on world poverty, human rights and the environment tells Newsweek.
To date 21 British universities have responded to pressure and divested from fossil fuels.
"We are glad 21 universities have divested and we have 23 current campaigns across U.K. universities. Oxford and Cambridge have massive amounts of investment in fossil fuels. They both receive large donations from previous students, some of whom are involved in the oil and gas sector. I think you could see Cambridge follow Oxford and partially divest from the dirtiest of the fossil fuels, but continue to engage with the rest," adds Taylor.
On Saturday more than 200 demonstrators will to stage a protest outside Cambridge University's Senate House in support of divestment. On the Facebook page for the event, the Cambridge Zero Carbon organizers wrote:
"Let's make sure the University of Cambridge joins Warwick, Edinburgh, Glasgow, LSE, the British Medical Association, the Church of England and many others in standing up for a sustainable future, in solidarity with the lives and livelihoods of those already being affected devastatingly by climate change, by revoking the social license of the fossil fuel industry to continue to destroy the planet."
Last year, Cambridge launched a working group to investigate ethical investment. Its findings will be released on May 23.
"We can't say for certain what the decision of the University's Working Group will be regarding divestment. However, we would stress that our campaign has seen us gain considerable support from students (over 2,000 signatories on our petition), academics (nearly 100 fellows signed our open letter), societies and town groups," Alice Guillaume, Cambridge Zero Carbon's Campaign Officer tells Newsweek.
"In addition, we have provided a comprehensive and well-referenced report outlining our arguments for divestment. For the University to ignore the voices of, not only students, but the wider university community, would be completely unacceptable," Guillaume added.