Camden Lock Market Fire: Massive Blaze Engulfs London's Famous Tourist Attraction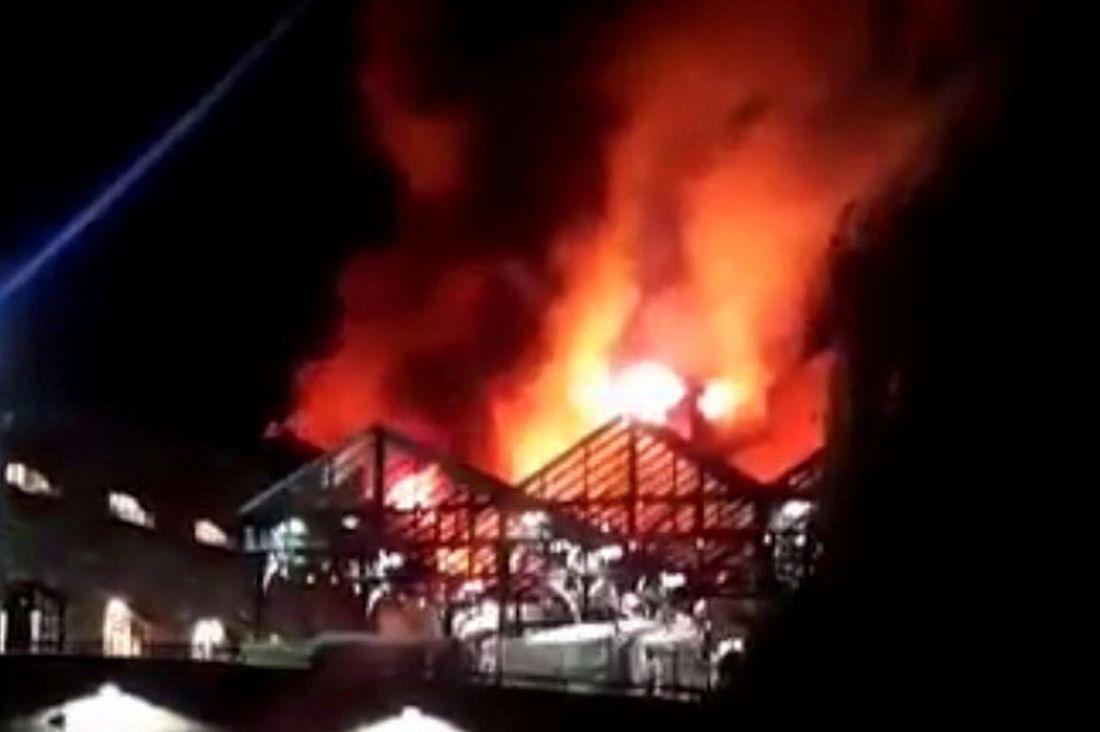 Dozens of firefighters dashed to Camden Lock Market, a popular north London tourist attraction, as it was engulfed by a blaze overnight.
Some 70 firefighters and 10 engines were at the site in the early hours of Monday morning in a rush to quell the fire, according to the BBC.
By 03.00 local time fire authorities said that the inferno was "now under control but crews will be damping down into the morning."
The cause of the fire is unknown, but images from the scene show flames towering above a large building in the middle of the market.
Witness Joan Ribes, 24, told the BBC: "I was just passing by when I saw the fire and they started to get firefighters and police, it was all very fast.
"We called the police to close the street to the traffic because it was very dangerous, the fire was flying through the air to the surrounding areas.
"The fire was moving very fast. People were watching, but we were scared the building could explode at any time since there are restaurants with kitchens nearby."
It is not yet known if anybody was injured in the incident.
The normally bustling market, which sits beside the canal in the leafy district, draws 28 million visitors a year. Historically it sold antiques and artisan goods but has expanded in recent years to also include food, arts and crafts and music paraphernalia.
It was founded in 1974 with just 16 stalls, but now hosts hundreds of traders each day. The late singer Amy Winehouse once worked at a stall there and lived nearby when she died in 2011.
The blaze comes as London is still reeling from a catastrophic fire that tore through a Grenfell Tower, a residential high rise building in the West of the city, killing dozens and prompting frantic safety tests on similar buildings across the country.
In Camden, a residential block was evacuated by the council following the Grenfell disaster after it was deemed to be insufficiently protected against fire.