'I Came Out As Gay at 90-Years-Old'
I was born in western Kansas in a small town called Dodge City on May 20, 1930. It was the time of The Dust Bowl—dust storms that caused great drought, and just before the Great Depression.
I recognized that I was gay around the age of 12. We moved around a lot because my father worked for the railroads and I was living in New Mexico. One of my friends invited me over for a sleepover. There was no central heating, so as we went to bed we ended up hugging close together. I just knew right then that I wanted to be with other guys. But it was the 1940s, so I had to keep that hidden.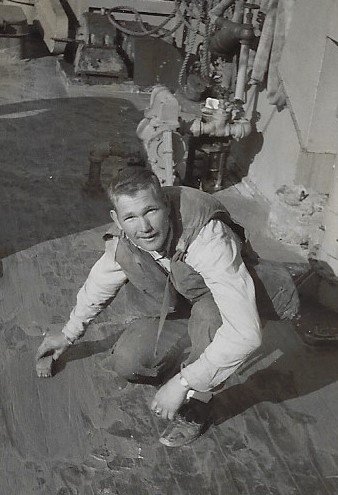 Kenneth W. Felts served in the U.S. Navy during the Korean War in the 1950s.
Kenneth W. Felts
I never had girlfriends over or talked to girls. I took a girl to the senior prom, but only because she asked me. After high school and junior college, I enlisted in the U.S. Navy in 1950 during the Korean War, and was sent to California before spending four years on a minesweeper warship on the Korean Peninsular.
Eventually after I returned and studied, I went to work at a retail credit company in Long Beach, California in 1957 and a man named Phillip Allen Jones helped me learn how to do reports. We were immediately attracted to one other and we started dating soon after, though not openly and I was not out as a gay man.
But it wasn't long before I was spending nights at his house and then I moved in with him. It just seemed very natural—we blended so well together, so quickly. There was never a question in my mind.
Neither of us drank or smoked, we liked the same things and we never had arguments. We spent every weekend together exploring the surrounding mountains, old mines or visiting the seashore. It was wonderful. The love gradually grew, we just knew it was there without having to verbalize it.
One Saturday in 1958, we had a really intimate evening, and the next day we went to church. Phillip was in the loft as he sang with the choir and I was in the pews. Sitting there, it just struck me—I was in this holy place that condemns homosexuality and I was doing something with Phillip that was really wonderful but was "wrong." Society and my religion said I should be straight. I had this conflict between the church and my love for Phillip.
Soon after, I resigned my position, left California and left Phillip. He wrote me two or three letters after I left, and his last letter said, "If you don't answer, I won't bother you again". I didn't feel I could do both, respond to him and continue being straight. So I chose to be straight and didn't ever hear from him again. It was the wrong decision and I've regretted it all my life.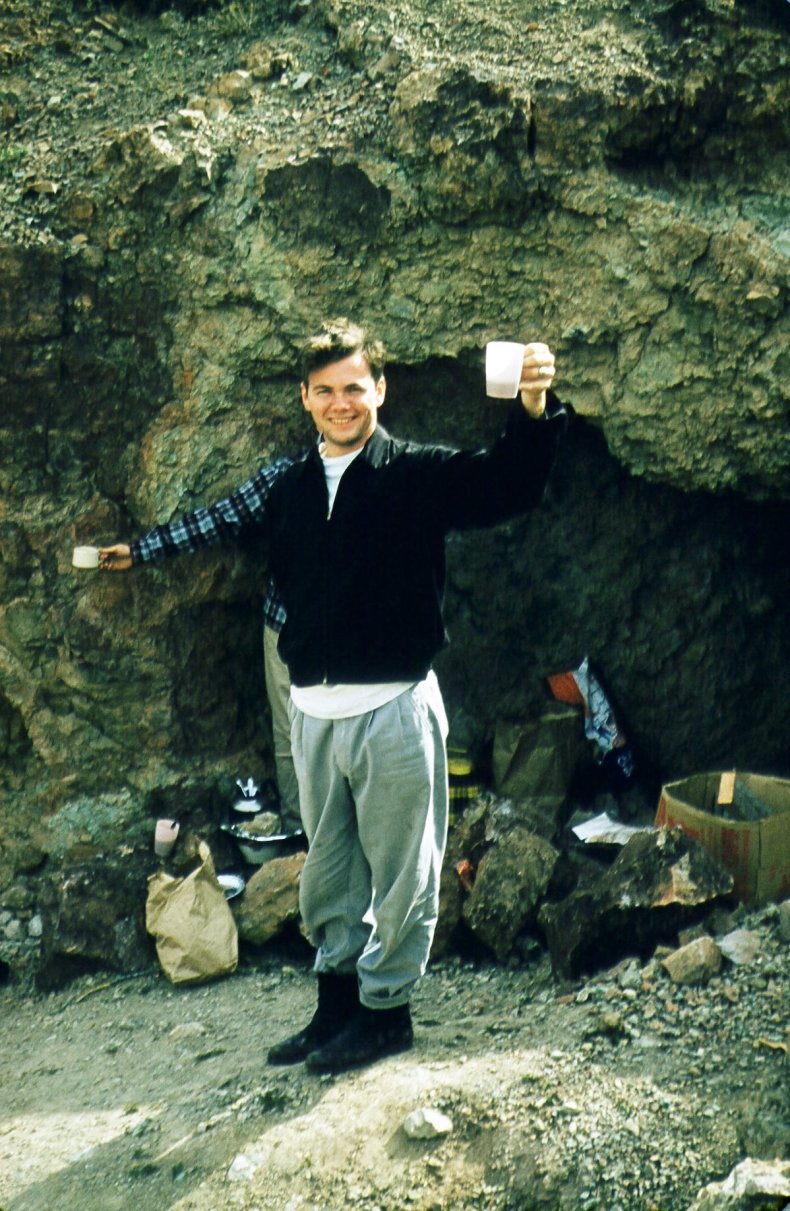 When I left him, I decided I was going to be absolutely straight. I joined the Methodist Church in Littleton, Colorado, and I met a young lady at a youth group. We married in 1963 and had a child in 1972, Rebecca.
After I got divorced in 1979, I spent time looking in Long Beach phone books trying to find Phillip, but I was unable to, so I had to rebury him inside. I also could not come out at that time because in the 1980s it was unlikely that courts would grant custody to a gay father.
I then worked for 30 years for the state of Colorado. There were times that I did have some secret relationships with men, but they were all short lived. They weren't going anywhere and we'd both know that.
Then, 20 years ago, my daughter came out to me. At the time I chided her and gave her all these reasons not to be gay. She ignored my advice and went right on with her life which was wonderful. Rebecca is the light of my life. I love her wife like another daughter and I really love my grandchildren. I think it was a parent trying to protect their child, although coming out then wasn't as terrible as in the '50s, '60s or '70s.
I did not intend to ever come out, but I had a Hodgkins Lymphomia diagnosis in 2019 and in isolation because of COVID-19 in March, I started writing my memoirs and it awakened parts of me I had kept hidden. One day in early May, my daughter and I were talking and I blurted out that I wished I'd never left the one true love of my life, Phillip.
Rebecca then asked me who Phillip was, and that's when I came out to her. She took it so well that I decided to let the rest of my friends know. I wrote a post coming out as gay on Facebook on June 5, I explained I had a gay alter ego I had called Larry but I had suppressed him. And I sent it to my friends on email—I decided to be out and proud.
I really don't know how to express my gratitude to the thousands of people who have messaged me telling me they really support my actions. One young man in Africa wrote to me telling me he is frightened of telling his parents he is gay.
I said to this young man that it is up to him whether or not to come out. It is his life and he is the one who has to live it, even after his parents are gone. He has to live with his decision, just as I did with mine for nearly 80 years.
When I came out, I closed the statement saying, "I am free, I am gay and I am out." I explained afterwards that when I internalized that I was gay, all my decisions from that moment forward were made in relation to the question, "will this make me look gay?" I wore dark clothes, shirts and ties— everything that said, "I'm a conservative person."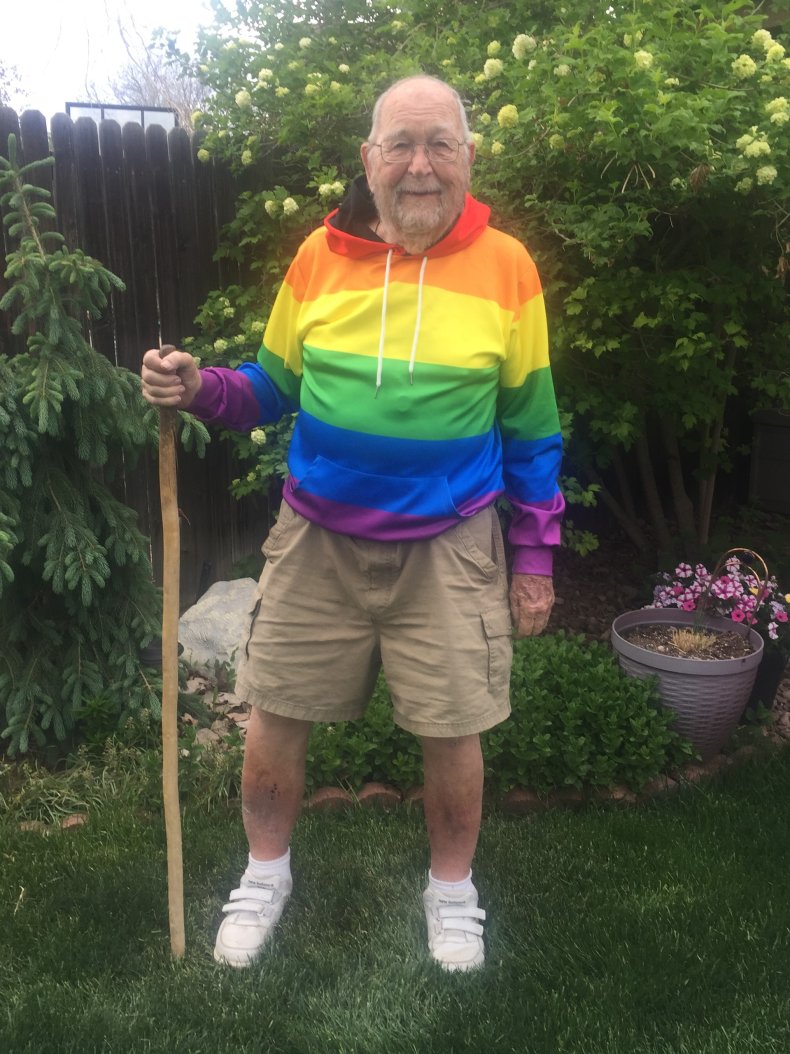 As a gay person, the first thing I've done is get the brightest color shorts you've ever seen, I got blue dye in my hair and beard, and bought a pride flag and a rainbow hoodie. Last week my daughter took me for a pedicure and now I have blue toenails! I'm helping out The Center on Colfax, an LGBTQ community center in Colorado, and I "ran" the 2020 Denver Pride Virtual 5km race a few weeks ago—I managed half a mile with my walker.
As I was sharing parts of my memoirs on Facebook—including about Phillip and how I'd never found him— a woman on the East Coast told me she would find him for me, and she did. It was amazing she was able to locate him after around 60 years.
But she discovered a week or so ago that he had passed away around two years ago. So it's very difficult and very painful. To me, he died less than two weeks ago. I posted what I felt was an obituary for him online and people have been overwhelmingly supportive, saying how sorry they are that I missed seeing him. But it still hurts.
In all the relationships I've had since Phillip, nothing has ever measured up to him, and I don't anticipate that anything ever will. I am more concerned with the more quiet aspects of a relationship—holding hands and being close. I'd like to have a boyfriend; companionship and somebody there when the days get longer.
A lesson I've learned from all of this is not to underestimate people. When I came out at 90, people were shocked but no one rejected me.
So I would like people to know that nobody is alone. You can always reach out, there is always somebody who is going to help you if you ask. I denied who I really was for many years—so be true to yourself and live the life that you are meant to live.
I had no idea that I would get such an amazing response. I'm just an old man who decided to climb out of the closet one day and walk on his own two feet.
Kenneth W. Felts lives in Arvada, Colorado. He came out to friends and family this year at the age of 90. He is looking forward to spending the rest of his life as an openly gay man.
All views expressed in this piece are the writer's own.
As told to Jenny Haward.