Shoppers rush to stores on Black Friday and online on Cyber Monday for some of the biggest sales on pricey electronics and big-ticket items they wouldn't normally drop hundreds of dollars on.
One of the most popular items that are heavily discounted on Black Friday are cameras and camera bundles, meaning sometimes a bag or extra lens is included. While many stores will have cameras and bundles on sale, Best Buy and Sears will have some of the widest selections of all available sales.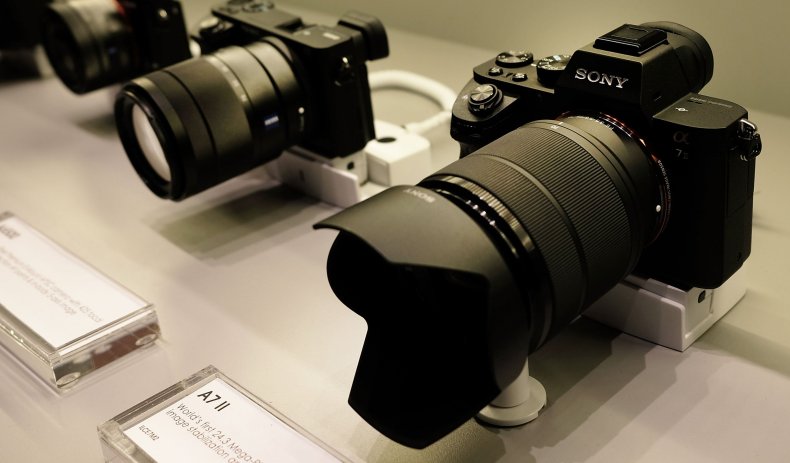 Target Black Friday Camera Sales:
Canon Rebel T6 DSLR bundle - This bundle includes the camera along with the 18-55mm lens, a 75-33mm zoom lens and a bag for it all. Normally it would cost $750 but it will be on sale for $399.99 on Black Friday.
Nikon D3500 bundle including bag - This bundle would normally cost $849.99 but will be on sale for $599.99 on black Friday. The Bluetooth enabled device also comes with 18-55mm and 70-300mm lenses.
Walmart Camera Deals Black Friday:
Fujifilm Instax Mini 7S Camera Bundle - This camera bundle includes the camera, a carrying case, film for the camera and an album to keep the photos in as well as stickers to decorate the photos with. All of it is priced at $55 and the camera comes in blue or pink.
Best Buy 2018 Black Friday Camera Sales:
Canon ESO Rebel T6 DSLR bundle - This is similar to the bundle Target is offering but at Walmart it will cost $499.99, which is $100 more than the bundle will cost at Target. The bundle also comes with the EF-S 18-55 mm IS II and the EF 75-300 mm III lenses.
Sony Alpha a6000 Mirrorless Camera bundle - This camera comes with the 16-55 mm and 55-210 mm lenses. It'll be on sale from Walmart for $599.99 down from $849.99.
Fujifilm Instax Mini 9 - This camera from Best Buy is available in Mint Green and is selling for $49.99 and comes with free film but not the case or the photo album. For customers who want a different color the price is a little higher. The bundle in the mint green color will be $69.99 and comes with film, batteries, a case and a wrist strap.
Canon PowerShot SX720 HS 20.3-Megapixel Digital Camera - This camera will be available at a $150 discount for $229.99. It's a small camera that's easier to take traveling while others like the larger Canon's and Sony's are a bit larger.
Nikon D750 DSLR bundle - This camera comes with the AF-S Nikkor 24-120 mm lens and will be discounted $300 to 1,899.99 and comes with a free grip as well.
Camera Black Friday Deals at Sears:
Fujifilm Instax Mini 9 bundle - This bundle costs far more than what other stores are offering but comes with a pack of film for 20 photos as well as 15 other accessories for the camera including a case. The total cost is $109.95 from Sears, a savings of $10, but the deal is available now.
Canon EOS Rebel T6 DSLP bundle - This bundle is going for $301.48, more than $600 in savings. In addition to the camera the bundle includes the 18-55mm lens, a memory card. a lens pen, a card reader and a case.