Celebrities, family members, and fans went onto social media to pay tribute to Descendants actor Cameron Boyce, who passed away one year ago today.
Boyce tragically died in his sleep after a seizure related to epilepsy. Since Monday morning, the Twitter hashtag, #CameronBoyce, has been showered with numerous posts remembering the Jessie star. Over on Instagram, his father Victor Boyce shared a loving photo of his son from his pre-stardom days.
About three months ago, Libby Boyce observed her first Mother's Day without her 20-year-old son. In a heartfelt essay for Good Morning America, Cameron's mother hoped her tragic loss would "bring attention to epilepsy." Her work at the Cameron Boyce Foundation has brought her life new meaning. She dedicated the special holiday to the other "mom warriors," who lost their child to Sudden Unexpected Death in Epilepsy (SUDEP).
"My Cameron was born wise, calm and with an ear for music unlike any other. This ear for music led him to dance. I often felt that Cameron was an interpreter of music because when music would play, he would move his body in a profound way, and it would look just like the music playing," said Boyce.
She added, "Here are hundreds of mothers who have lost a child to SUDEP, yet I had never heard of SUDEP even though Cameron was diagnosed with epilepsy at 17 years old. I intend to use my voice on behalf of these moms to bring a face to this tragic issue and to bring attention to epilepsy."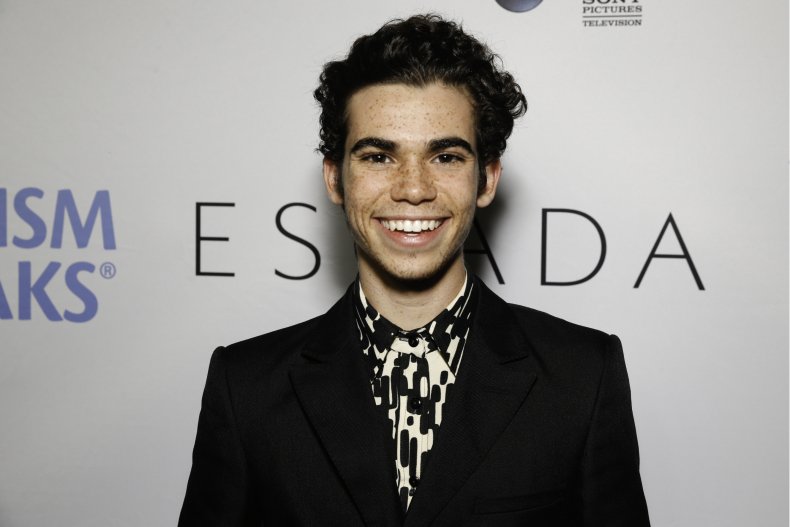 Boyce's career was tragically cut short, but his work will not be forgotten. Check out how social media is paying tribute to Boyce's passing:
21 Jump Street actress Holly Robinson Peete tweeted, "Cameron Boyce is so missed. Prayers up to his family and friends."
Mama's Boy singer Rachel Chinouriri stated, "What gives me comfort is he achieved Incredible things and so many things in this world which will keep him remembered forever."
Nadji Jeter, who co-starred with Boyce on Grown Ups, wrote, "Miss these days man and wish you could see whats happening now little brother."
Victor Boyce said of his son, "his memory is a blessing"
@shelbyjohoch stated, "I still can't wrap my head around it. He had a heart of gold and was always full of good intentions and positivity."
@Sgpincess15 asked, "If you can, please donate to the Cameron Boyce foundation to keep his legacy alive and spread awareness about epilepsy."
@Torixoxo17 mentioned, "I didn't know you personally but I grew up watching you on TV. You were my role model. I still tear up when I see pictures of you."
@MusicIsMagic15 mentioned, "This tweet is dedicated to Cameron Boyce. He had a seizure and passed away in his sleep on this day in 2019. He was only 20 years old when he passed away and still had his whole life ahead of him."