Cameron Jordan: Ben Roethlisberger Not Top Five QB of his Era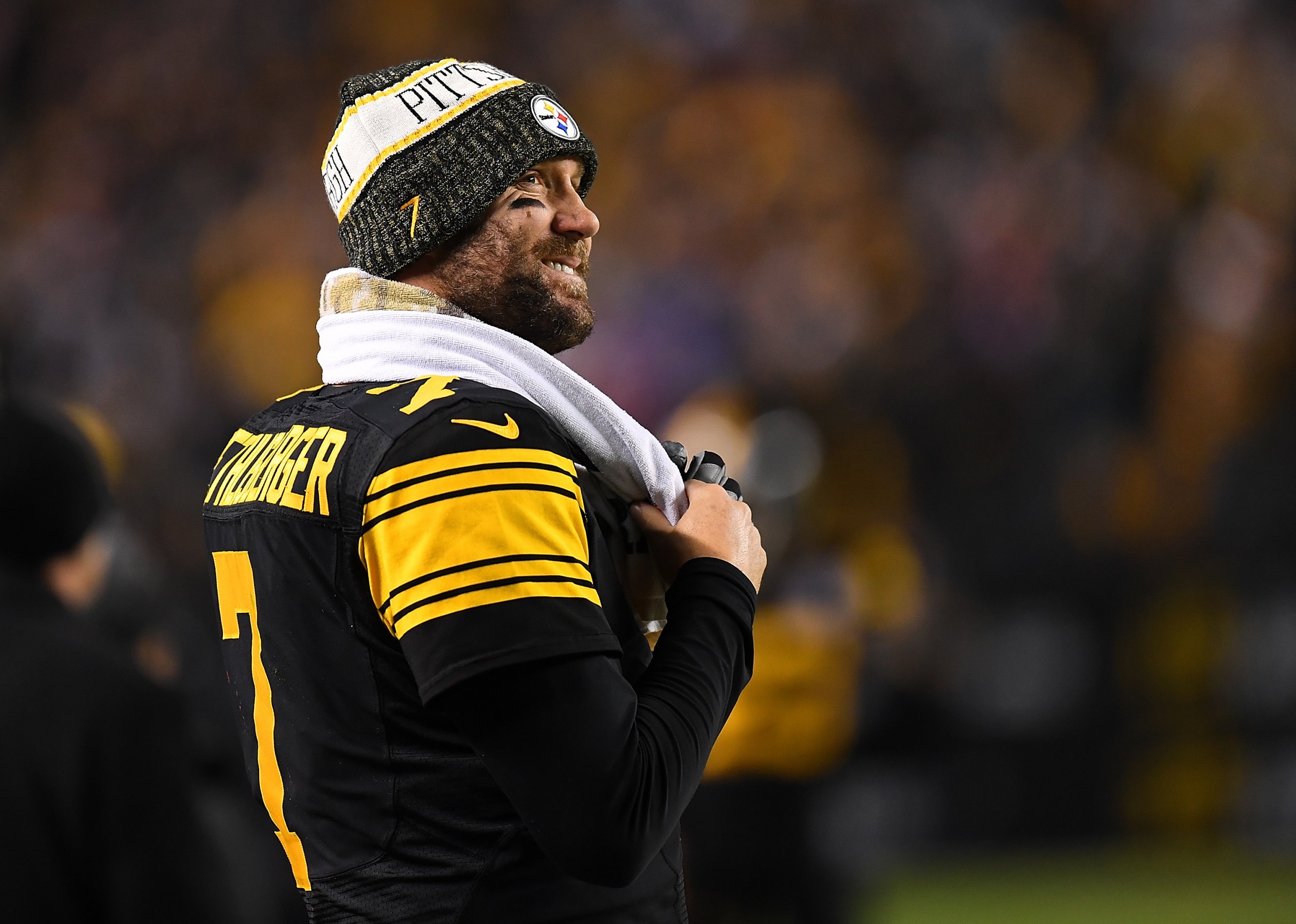 Is Ben Roethlisberger overrated? New Orleans Saints defensive end Cameron Jordan seems to think so.
Jordan argued against the quarterback's Hall of Fame candidacy on Wednesday, claiming he wouldn't rank Roethlisberger among the top five passers of his generation, four days prior to their matchup at the Mercedez-Benz Superdome on Sunday.
"Is that true?" Jordan responded when a reporter suggested that Roethlisberger might be a future Hall of Famer, adding a very exaggerated, "Reeeaaally?"
"In this era? You'd put him at like a top three of this era? You'd put him in the top five of this era?" Jordan continued, prior to listing Drew Brees, Tom Brady, Aaron Rodgers and Peyton Manning as top quarterbacks during Roethlisberger's 15-year NFL career.
"You're saying he's better than Philip Rivers, career-wise? So you're giving him the Super Bowl nod?" Jordan said. "You're putting him at No. 5? OK. ... I'd honestly put Eli [Manning] before I'd put Ben, but OK. Two Super Bowls -- if we're going by those numbers."
Roethlisberger does have two Super Bowl victories and three AFC championships, while also ranking third in regular-season wins since 2004 with 143 -- which is one less than Brees' 144 and Brady's 171. He also ranks sixth in NFL history in career passing yards with 55,527, which trails Brees, Peyton Manning and Favre, but is slightly ahead of fellow 2004 first-round picks Eli Manning and Rivers.
However, Roethlisberger has also had the luxury of spending his entire career with the Pittsburgh Steelers and a roster loaded with talent. The Steelers won Super Bowl XL during his second season, despite an abysmal performance from Roethlisberger in which he threw zero touchdowns and two interceptions on 9 of 21 passing.
Rivers, specifically, also has a higher career completion percentage, more passing touchdowns, a higher quarterback rating and less interceptions than "Big Ben."
Still, most believe Roethlisberger will be elected to the Pro Football Hall of Fame eventually, including teammate, center Maurkice Pouncey, who took offense to Jordan's hot take.
"He doesn't vote for (the Hall of Fame) ... I look at that like Twitter," Pouncey said in response to Jordan's comments. "I don't pay attention to it. It doesn't do anything. Come on, man. We're grown. That his opinion. That's totally fine."
"Come on, bro. It's crazy he feels like that," he added. "Maybe Ben has a little more emotions for it."
Jordan has stirred controversy in the past, which included referring to opposing offensive tackles as "speed bumps," as well as his well-documented trash talk with Carolina Panthers quarterback Cam Newton over the past two seasons, most notably when he mailed Newton a bottle of wine to celebrate the Saints' three-game sweep of the Panters in 2017.
However, Jordan insisted he was not responsible for sending Newton a broom after the sweep.