Cameron to Lobby Obama on Last UK Resident Held in Guantanamo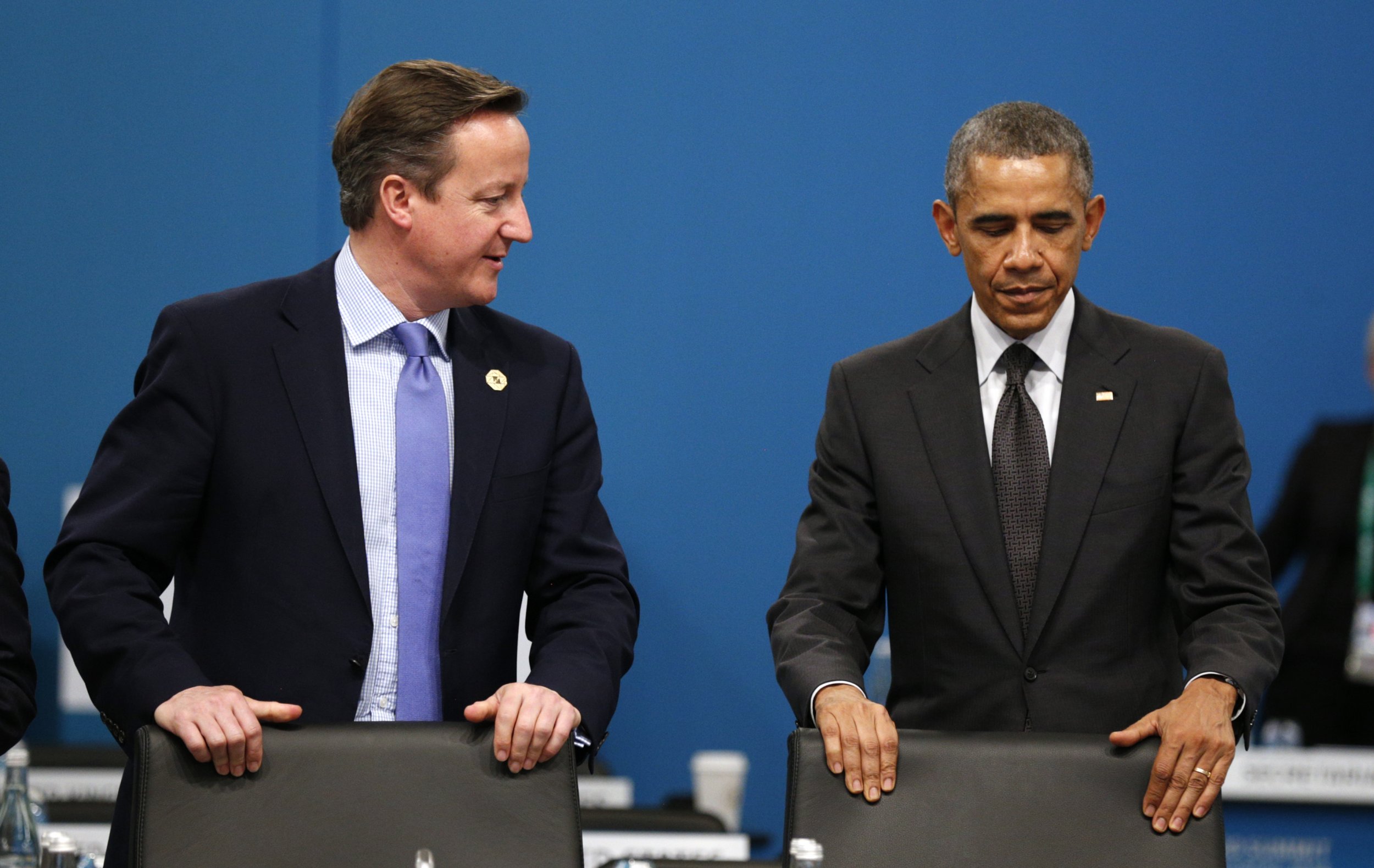 Prime Minister David Cameron plans to lobby U.S. President Barack Obama for the release of the last British resident held at Guantanamo Bay on his two-day visit to Washington this week, a government source and the detainee's lawyer said.
The trip, starting on Thursday and focused on the economy and security, is his last planned visit to Washington before what is expected to be a closely fought British election in May.
The government source said more than a billion pounds ($1.5 billion) of deals will be signed in sectors including energy and services, creating about 1,300 jobs in Britain.
Also on Cameron's agenda is Shaker Aamer, a Saudi married to a Briton, who has not been charged with any crime and was cleared for release from Guantanamo in 2007. All British nationals and citizens have been released from the camp.
Obama has pledged to close the detention center in Cuba, opened in 2002 to house suspected militants, but faces obstacles from Congress including several Republican senators calling for a moratorium on the release of detainees.
"This is an important case for the prime minister and he would like to see progress on it as quickly as possible," the source said on condition of anonymity.
According to rights group Amnesty International, Aamer moved to Britain in 1996 and was in Afghanistan doing voluntary work for an Islamic charity when he was captured by Afghan Northern Alliance forces in 2001 and handed to the U.S. military.
Aamer's lawyer, Clive Stafford Smith, welcomed a letter from Cameron promising to raise the case but said this was not enough.
"He has said this before and little has come of it. Rather than just raising Shaker's case, Mr Cameron must come back from Washington with a concrete date for Shaker's return home to London," said Stafford Smith, director of the charity Reprieve.
The Obama administration moved 28 prisoners out of Guantanamo Bay in 2014, the largest number since 2009, and further transfers are expected in coming weeks.
On Thursday Cameron will also host, along with International Monetary Fund chief Christine Lagarde, a roundtable discussion with policy makers including Federal Reserve Chair Janet Yellen on the outlook for the global economy.
He will have a working dinner with Obama, and a meeting in the Oval Office the following day. As well as trade and energy security, the pair are due to discuss a range of issues including cyber security, Ebola, the terror threat, nuclear talks with Iran and the situation in Ukraine.