Cameron Promises Scotland World's 'Strongest Devolved Government'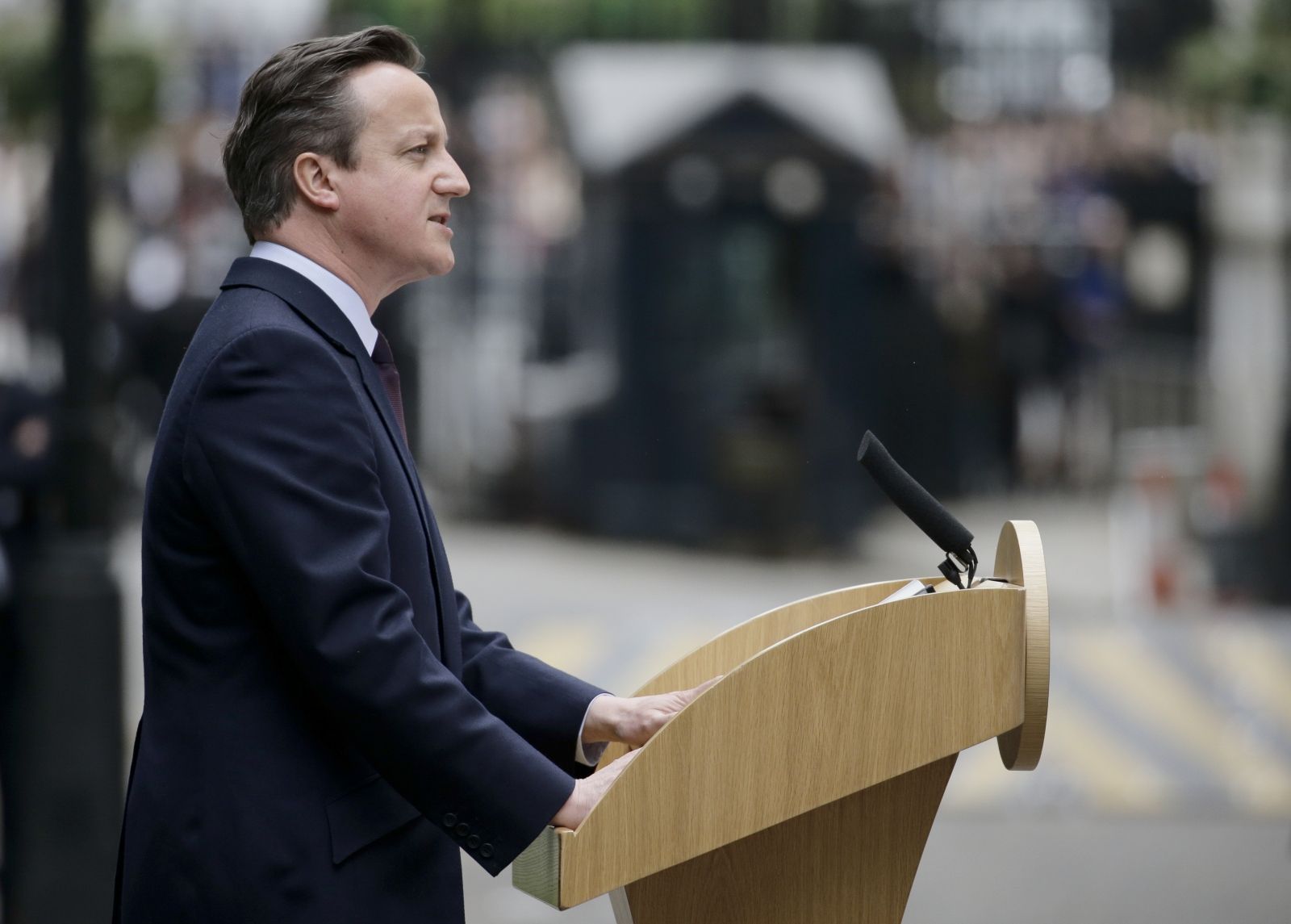 The British prime minister has promised to give Scotland the strongest devolved government in the world with "important powers over taxation", following his party's surprise success in the general election.
Speaking on the steps of 10 Downing Street today, David Cameron said he had "been to see her Majesty the Queen," and will now form a majority Conservative government, pledging that the party will deliver on all of its manifesto promises.
The Scottish National Party (SNP) made the biggest gains in yesterday's election, winning 50 more seats than they had in 2010 when the last vote was held and almost wiping out Labour in Scotland.
Cameron has promised to follow through on the devolution settlement agreed with Scotland following the failed independence referendum last year. He also reiterated his party will go ahead with an in-out referendum on the UK's membership of the EU.
In a speech to media outside his home, Cameron also said in the next parliament he would deliver three million apprenticeships, more help with childcare, cutting taxes, building affordable homes and creating millions of jobs.
"As of this morning we will govern as a party of one nation, one United Kingdom," he said. "That means this recovery must reach all parts of our country, from north to south, east to west, and it means rebalancing the economy, and building that northern powerhouse.
"I truly believe we are on the brink of something special in our country," he added.
The Conservatives defied the pollsters who had forecast the tightest election in a generation, romping to victory with enough seats to form a majority government. The party's coalition partner the Liberal Democrats won just eight seats, meaning they lost 46, and the former deputy prime minister Nick Clegg has resigned as Lib Dem leader. The prime minister's main opponent in the last parliament, Labour's Ed Miliband, has also resigned as party leader, with Labour winning a disappointing 232 seats in a resounding defeat.
After what was sometimes a vicious election campaign, Cameron praised both Nick Clegg and Ed Miliband, who he said had rung him this morning to say good luck, "a typically generous gesture from someone who is clearly in public service for all the right reasons."
"The real opportunities lie ahead," he said, adding "together we can make Great Britain greater still".