Cameron Says Britain Should Not Stay in EU 'Come What May'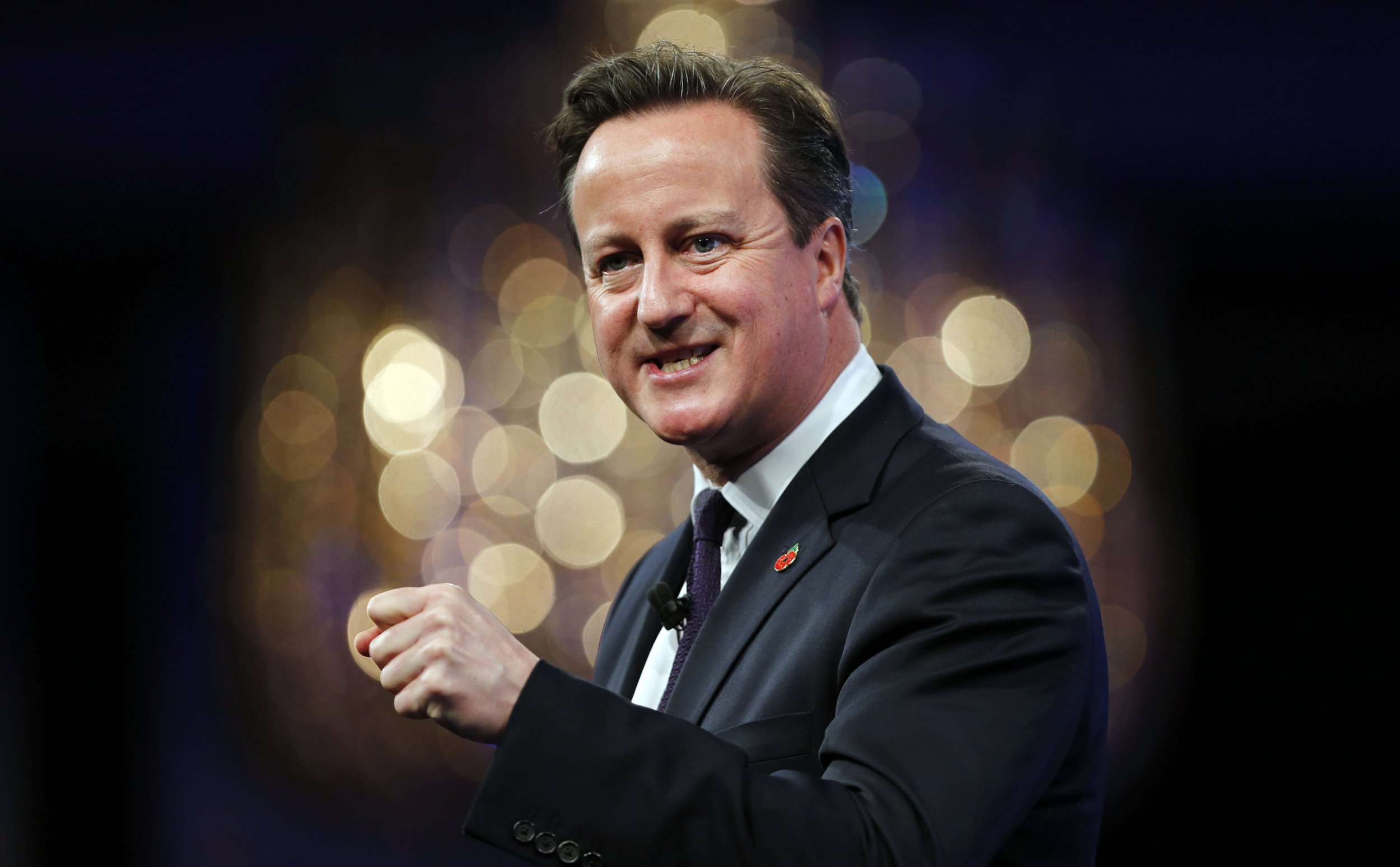 Prime Minister David Cameron said on Monday that Britain should not be willing to stay in theEuropean Union "come what may", as his main political rival said the promise of a referendum on membership of the bloc was creating uncertainty for businesses.
In a bid to quell dissent among his own lawmakers and win back voters who have defected to the anti-EU UK Independence Party, Cameron has pledged to renegotiate Britain's EU ties before offering a membership referendum in 2017 if he is re-elected next year.
Opposition Labour leader Ed Miliband told business leaders that those who "flirt" with pulling Britain out of the EU were putting millions of jobs at risk by generating uncertainty.
But, speaking at the same event, Cameron said ignoring that there was a debate over Europe would be the "worst thing to do".
"Britain's future in Europe matters to our country and it isn't working properly for us at the moment, and that is why we need to make changes," Cameron said.
"Simply standing here and just saying: 'I will stay in Europe, I will stick with whatever we have, come what may' ... that is not a plan and that won't work."
He said the level of investment into Britain under his Conservative-led government showed that the issue was not a deterrent.
Miliband, hoping to cash in on fears among some business groups that a Conservative election win could cost them unfettered access to the EU's single market of 500 million people, said Britain's national interest was being damaged.
"Every nod and wink to those who want to leave sends a message to potential investors that we are not open for business, that our country is a dangerous bet," he said.
"Trying to use exit as a threat has actually weakened our influence in Europe, not strengthened it ... I will not be part of it. If I am prime minister I will never risk British businesses, British jobs, British prosperity by playing political games with our membership of the European Union."
Cameron has in recent months battled other EU countries over the leadership of the EU executive, the Commission, and the EU budget, and has provoked warnings from other EU leaders with talk of trying to limit immigration from within the EU.
Some of Cameron's Eurosceptic lawmakers were set to rebel on Monday in a vote on whether to continue honoring EU laws allowing the arrest of criminal suspects in other member states.
The government plans to include the European Arrest Warrant (EAW) in a package of EU justice and policing measures it wants to keep after Dec. 1, when it will drop other EU justice rules.
A number of Cameron's Conservatives believe the EAW to be an unnecessary level of integration. The vote is still set to pass easily, with the backing of Labour and the Liberal Democrats.