Cameron Set to Face Six Rivals in UK Election's Major TV Debate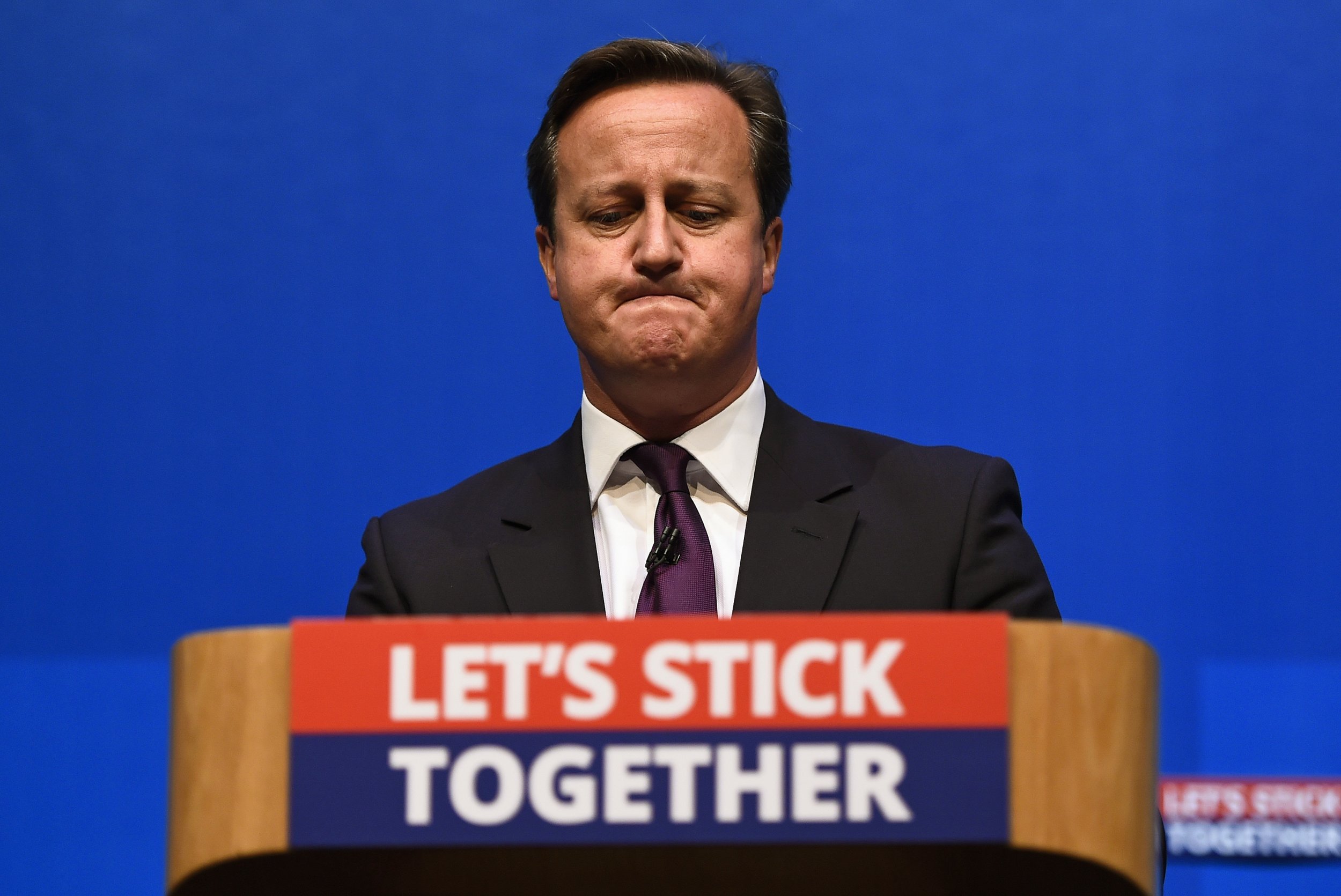 Prime Minister David Cameron will face off against six political rivals on Thursday in the first and only full TV debate of Britain's election campaign, hoping the format will allow him to cast himself as a statesman against squabbling pretenders.
The contest comes before an unusually close national election on May 7 in which neither Cameron's Conservatives nor Ed Miliband's Labour Party have a clear lead, leaving the stewardship of Britain's $2.8 trillion economy in the balance.
The debate, to be held in a former pie factory near the northern city of Manchester, puts leaders of traditionally fringe parties like the anti-EU UK Independence Party (UKIP) and the left-wing Green Party on an equal footing with the Conservatives and Labour, who have dominated British politics for decades.
Leaders of nationalist parties from Scotland and Wales and Nick Clegg, the leader of the Liberal Democrats, the junior party in the country's coalition, complete the lineup for the event, which starts at 1900 GMT.
Cameron, whose personal ratings are higher than those of his rivals, carries bitter memories of the first televised election debates in 2010. Over the course of three such debates, strong performances by Clegg helped deprive the Conservatives of an outright victory.
"There's a reason why Cameron was very opposed to having these debates, partly because he thought it distorted the campaign last time, but also because he's the man with everything to lose," said Laurence Janta-Lipinski, associate director at polling firm YouGov.
Cameron successfully resisted pressure to take part in a head-to-head debate with Labour leader Miliband, not wanting to hand his main rival a chance to improve his low personal ratings.
Nor will he take part in a planned second pre-election debate, dubbed the 'challengers' debate', which will feature the five parties outside the current coalition government.
He and Miliband were last week subjected to separate but back-to-back question and answer sessions on TV. A snap opinion poll afterwards suggested Cameron had come off better, but later polls showed Miliband had exceeded expectations.
The format for Thursday's debate, which will give each leader just 60 seconds to respond to a question, as well as the chance to make opening and closing remarks, is likely to make for a disjointed dialogue, limiting the potential for Cameron's rivals to hold him to account.
"The party that can get out the pithiest quotes, the best one liners, and gets their point across in the most succinct way stands the most to gain from the format we've got," Janta-Lipinski said.