Residents of English-Speaking Cameroon Have Access to Internet Restored as Government Lifts Ban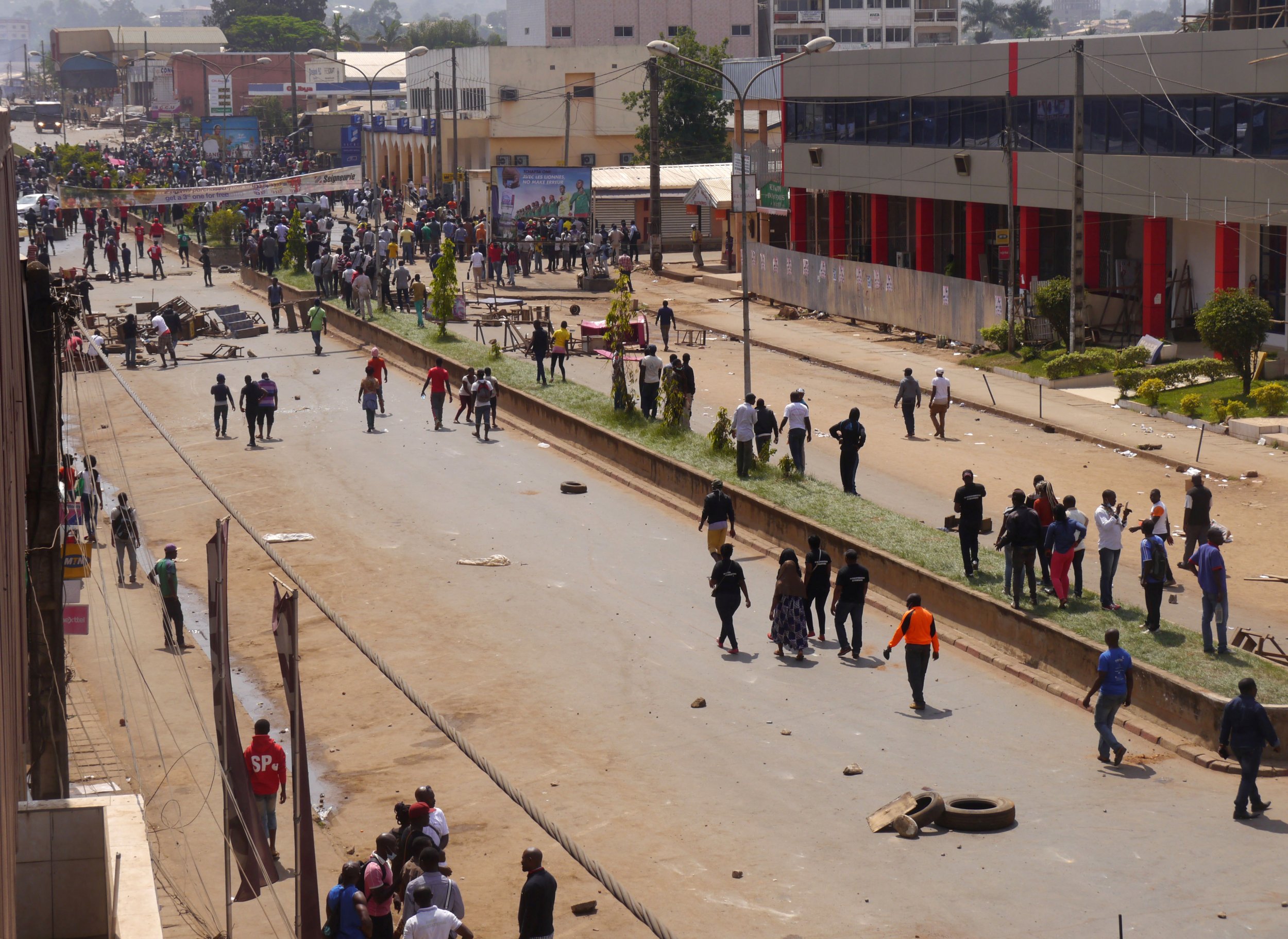 Residents of Cameroon's English-speaking regions have welcomed the lifting of an internet ban implemented in response to fierce anti-government protests. Authorities imposed the ban in January, claiming people were using social media to spread false information.
Lawyers, teachers and students have led protests in the south- and northwestern provinces of the country since October 2016. At the heart of the dispute is the use of French in courts and schools. Elsewhere, the employment of court workers who do not understand British common law also sparked protests.
The ban, which was revoked on Thursday, drew widespread criticism. The United Nations called on the government to lift it, while social media users created the #BringBackOurInternet campaign to draw attention to the issue.
"I have been indirectly affected because I still have family in those [English-speaking] areas and, after the shutdown, I had to spend money to buy call cards just to keep in touch," Israel Ayongwa, a Canada-based IT consultant, tells Newsweek.
Newsweek subscription offers >
"It's been [a] vexing and costly event for us all. Now, I no longer have to pay astronomical fees on calling cards just to keep in touch with my loved ones, and with internet we can share pictures, audio messages and good memories using WhatsApp."
Lack of connectivity in the areas also prompted people to travel to French-speaking regions, where they could connect.
"Since we had no access to internet, I had to move away," Yensi, a Cameroonian based in Bamenda, the capital of the Anglophone northwest region, tells Newsweek.
"My sister is in the university there [Bamenda],but she was forced to relocate to neighbouring Bafoussam. I'm happy because I can now chat with my brothers and relatives in the diaspora who are making ends meet for the family back at home."
Newsweek subscription offers >
Some see the restoration of internet services as the first step to resolve tensions between the government and protesters. However, there are suggestions that the ban was lifted because of the negative publicity it attracted.
"The #BringBackOurInternet campaign generated international interest and condemnation [and] definitely helped lead to the restoration of internet," Jeffrey Smith, Executive Director at pro-democracy advocacy group Vanguard Africa, tells Newsweek .
"Oftentimes, these repressive governments, those like Cameroon which have operated outside the international gaze, need to be spotlighted and shamed," said Smith. "I think that's what happened here. The internet block became too costly for the regime."
Protesters have been demanding a return to a federal state system, the breakaway of the northwest and southwest provinces and the restoration of Southern Cameroons —also known as the Republic of Ambazonia—which was a British mandate during the colonial era.
Rights groups have condemned the Cameroon government for its handling of the protests, with some organizations calling on authorities to investigate the death of at least four demonstrators.
The Cameroon High Commission in London has not replied to a request for a comment.
Cameroon has denied allegations of excessive force by the military and police to quell protests and has rejected calls for a referendum on a possible return to a federal system.
Residents of English-Speaking Cameroon Have Access to Internet Restored as Government Lifts Ban | World