Understanding Cameroon's Anglophone Protests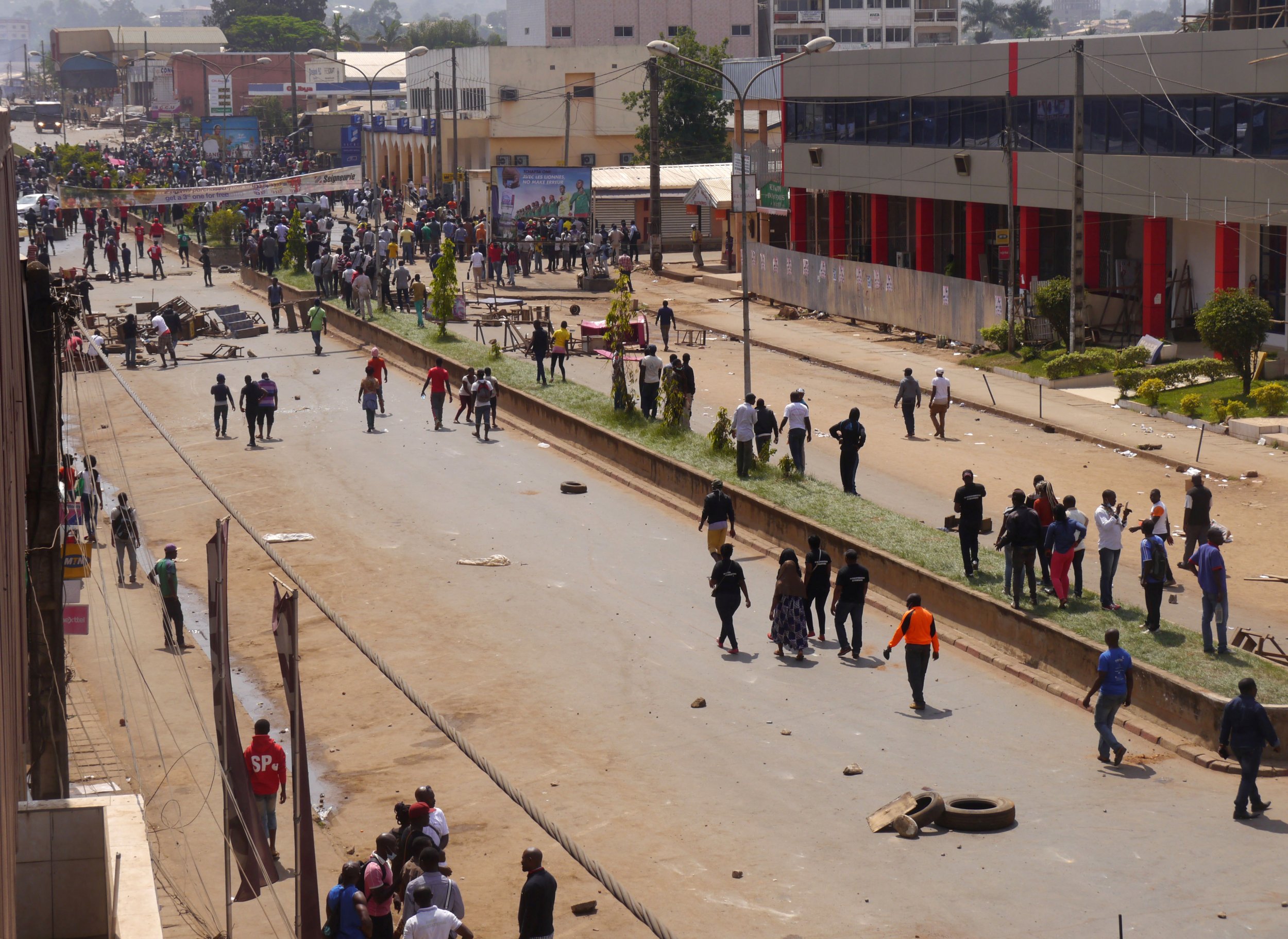 Cameroon's remarkable diversity has led to it being dubbed "Africa in miniature."
The country is home to more than 200 different linguistic groups, several major ethnicities and substantial Christian, Muslim and animist populations.
But the most prominent difference within Cameroon's population—that between the majority French-speaking regions and minority Anglophone regions—has come to the fore in recent months, with widespread protests, an internet blackout and several deaths.
Why is Cameroon divided?
Cameroon was formed in 1961 after the French and British colonies in the country merged. Once united, the territories formed a diverse entity that was majority Francophone: eight of the 10 regions in modern Cameroon are French-speaking and use a legal system based on French law. The remaining two regions—called Northwest and Southwest—are Anglophone and where the courts employ British common law.
According to the country's constitution, both English and French are official languages and hold "the same status." But the majority of government, business and administration is done in French— Cameroon's President Paul Biya rarely speaks English in public—and residents of the Anglophone regions have long complained of political and economic marginalization.
Why did the protests begin?
Lawyers in Bamenda, the capital of Northwest region, took to the streets in November 2016 to protest against the alleged imposition of French courts in the Anglophone region.
Teachers also called sit-in protests in Northwest and Southwest regions. Cameroon has two parallel schooling systems—one Anglophone, one Francophone—and English-speaking teachers have complained that French speakers with poor English skills were being hired in Anglophone schools.
Around 100 people were arrested during the demonstrations, which saw clashes with security forces.
In December 2016, four people were reportedly killed when security forces used live bullets and tear gas to disperse an alleged protest in Bamenda, leading international organizations to call for an investigation.
Several further deaths have been reported since, including Friday, when Cameroonian police shot dead two protesters and injured 10 others after crowds gathered outside the police station in Ndop, about 25 miles from Bamenda, according to Reuters. The protesters were reportedly demanding the release of people arrested on suspicion of setting fire to a Francophone school.
What about the internet ban?
Cameroon's Ministry of Posts and Telecommunications issued a statement on January 16 warning social media users that they could face "criminal penalties" should they be found to be involved in "issuing or spreading false news" on social media. Authorities also sent text messages to Cameroonians, warning of two-year prison sentences for those found to be publishing information "that you can't prove" on social media.
Just a day later, Internet services were cut in Northwest and Southwest regions. The Cameroonian government has not given an official reason for the ban, but many have speculated that it is linked to the protests. According to activist group Internet Sans Frontieres, the ban—which left about 20 percent of the population without internet access—cost the country's economy around 443 million West African CFA francs ($723,000) between January 17 and February 1. It has also spawned a widely-shared hashtag and caught the attention of Edward Snowden :
What is the international community saying?
Human rights organizations have been critical of the Cameroonian government's response to the protests. Following the January 17 arrest of two leading figures in the Cameroon Anglophone Civil Society Consortium—a leading Anglophone group—Amnesty International accused the government of "inflaming an already tense situation" and attempting to "muzzle dissent."
"This worrying pattern of arbitrary arrests, detention and harassment of civil society members is entirely at odds with the international human rights law and standards that Cameroon has committed to uphold," said Ilaria Allegrozzi, Central Africa researcher at the NGO.
The protests have also provoked a more measured responses from foreign countries. Former U.S. State Department spokesman John Kirby said in December 2016 that the United States was "concerned" by attempts by the Cameroonian government to "restrict free expression and peaceful assembly" and urged Biya's administration to protect human rights.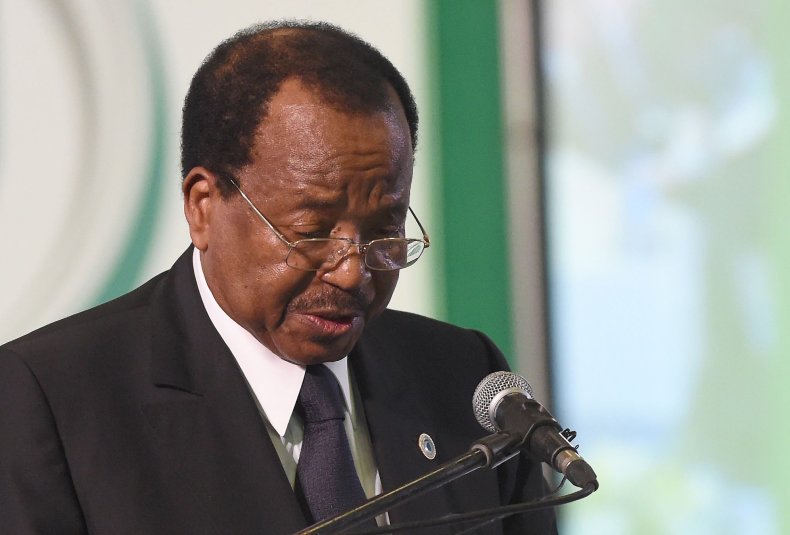 Biya, who has ruled Cameroon since 1982, addressed the issue of the protests in a national address on New Year's Eve. The 83-year-old president said that the deaths of protesters had occurred due to the actions of "extremist rioters."
Biya said that while Cameroonians should feel free to express legitimate concerns—including through strike actions—violent protests would be quashed by security forces. The president also emphasized that Cameroon is "one and indivisible," a riposte to alleged secessionist sentiments among some groups in the Anglophone regions.
The president has also signed a decree to establish a national commission to promote bilingualism, but many Cameroonians remain unhappy, underlined by the continuing stay-at-home strikes—known as ghost town strikes—in Anglophone regions.