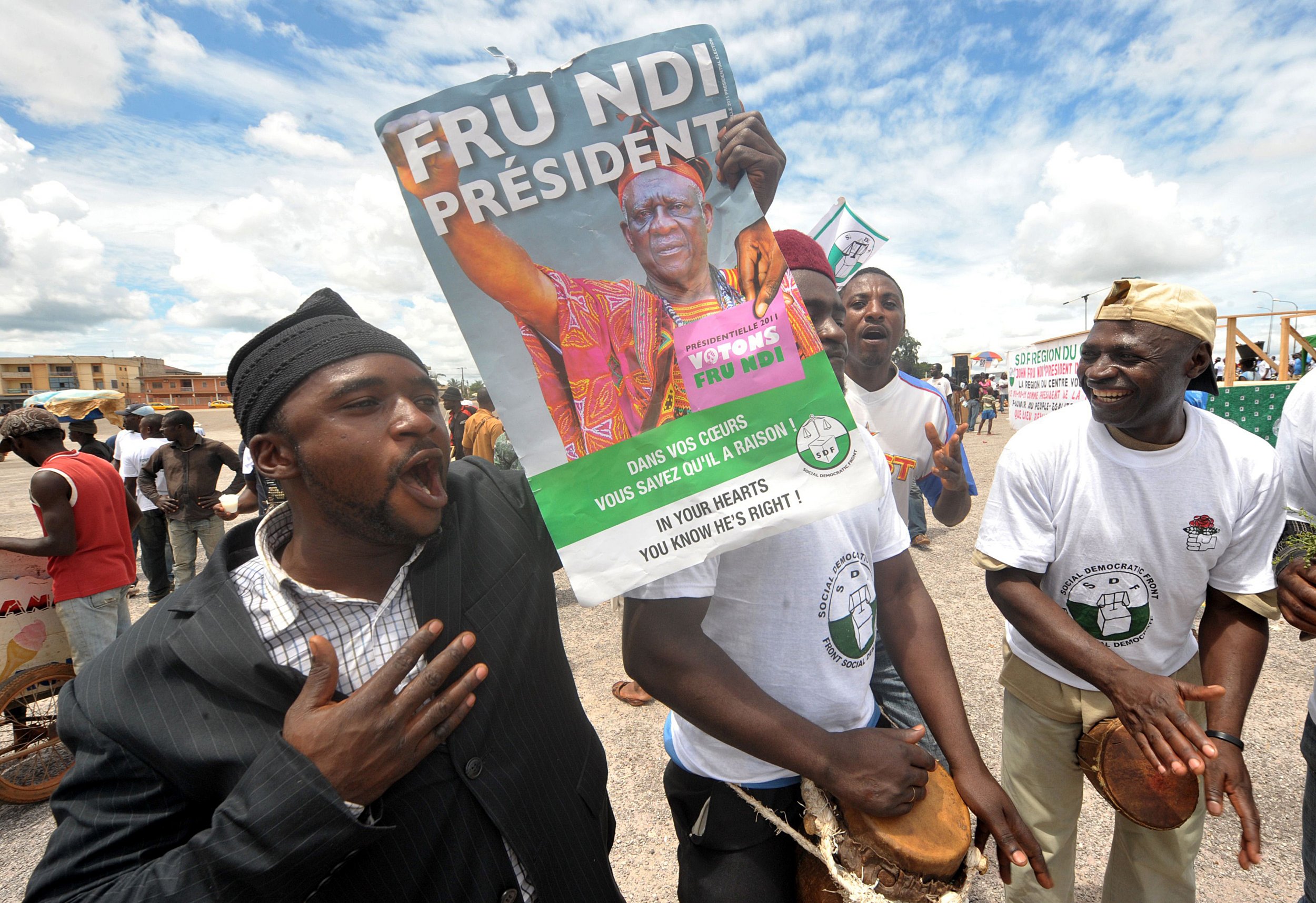 Cameroonian police have arrested at least 100 people followings days of protest against the use of French in English-speaking parts of the country.
Lawyers and teachers have undertaken protests in recent days against what they allege is the imposition of French in courts and schools in the country's Northwest, one of two mainly Anglophone regions in Cameroon. The other eight regions are mostly French-speaking.
Several people were being treated for bullet wounds in hospital in Bamenda, the main city in the Northwest Region, the BBC reported Wednesday. John Fru Ndi, the leader of the opposition Social Democratic Front who has a strong supporter base in Northwest, claimed that four people had been killed in the protests by teachers. The death toll has not been independently verified.
Lawyers gathered in Bamenda on Tuesday to protest against what they say are attempts to impose French civil law in the region. The Anglophone lawyers have been on an indefinite strike since October 11. Security forces used tear gas to disperse the protesting advocates on Tuesday, according to the BBC.
A teachers' union called a sit-in protest Tuesday for students in the Northwest and Southwest regions, the two Anglophone regions of Cameroon. The country has two independent schooling systems in its Anglophone and Francophone regions.
But the secretary-general of the Cameroon Teachers' Trade Union, Tassang Wilfred, told IBTimes UK that the government was attempting to "wipe out" the Anglophone system of education and that French teachers were being hired in English-speaking schools, despite not being able to speak fluent English.
The Cameroonian High Commission in London did not immediately respond to a request for comment.
Cameroon consisted of a larger French colony and smaller English colony that were merged in 1961 to form the Federal Republic of Cameroon. More than half of the population speak French, while a quarter are fluent in English.