Cameroon School Kidnapping: Militants Seize More than 70 Students in Bamenda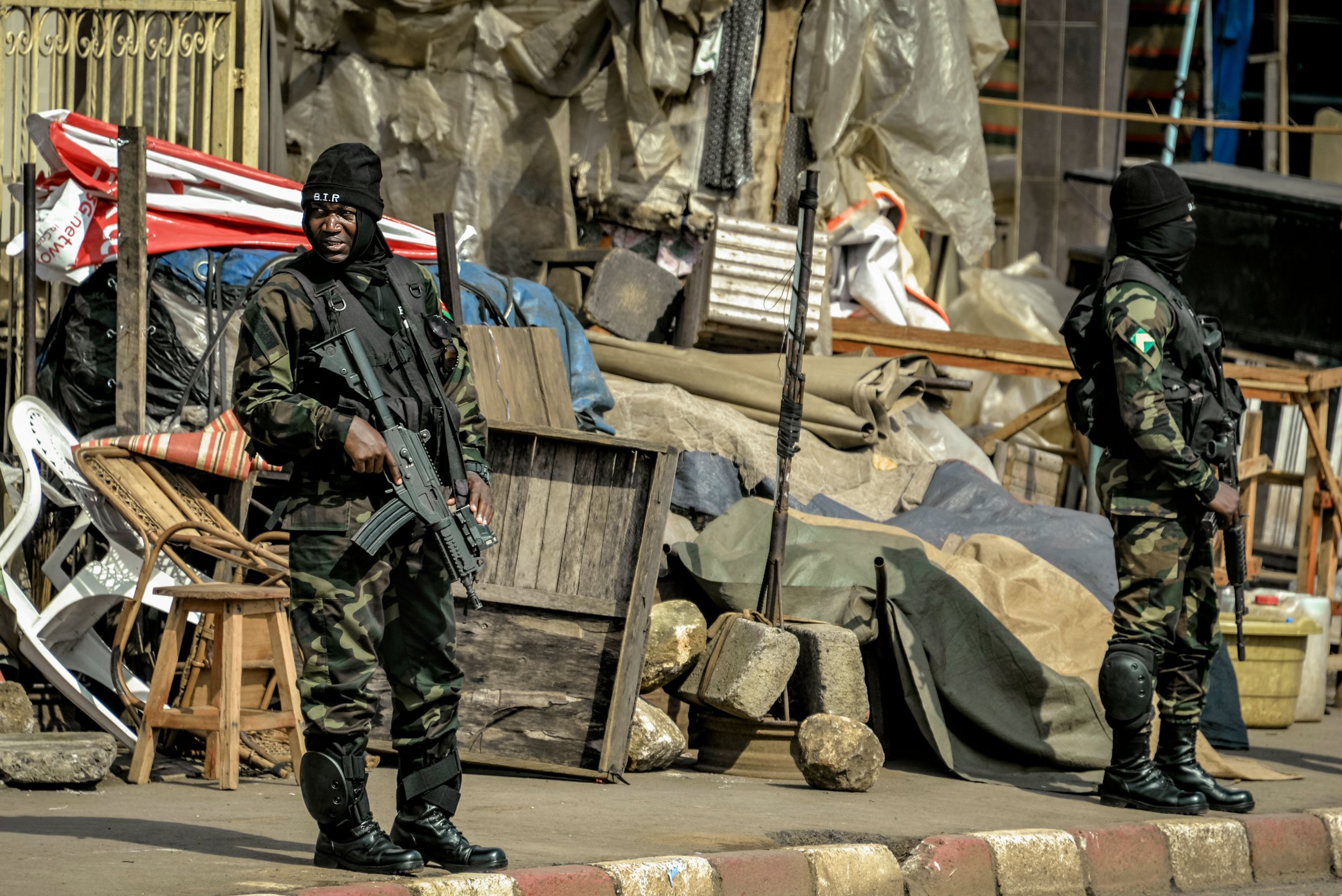 Militants have kidnapped at least 78 children from a school in Cameroon's restive northwest.
According to the Associated Press, the school principal was seized along with dozens of his students. A video supposedly showing some of the kidnapped pupils was released on social media by men calling themselves "Amba boys"—a reference to the self-declared state of Ambazonia that militant separatists hope to establish in Cameroon's English-speaking Northwest and Southwest provinces.
The raid targeted a Presbyterian school in Nkwen village, close to Bamenda, the capital city of the Northwest Region.
The militants forced several boys to give their names and the names of their parents in the video. The students explained they were kidnapped on Sunday and do not know where they are being kept.
The kidnappers then said they will not release the students until their separatist goals are achieved. "We shall only release you after the struggle. You will be going to school now here," the men vowed. Some parents have said they recognized their children on the video, though AP noted the footage has not been independently verified.
No group has yet officially claimed the attack on the school, which the BBC said educates children between the ages of 10 and 14.
The English-speaking regions of Cameroon have been rocked by separatist violence in recent years, prosecuted by militants who claim they are discriminated against by the country's French-speaking majority.
Clashes have intensified since a crackdown on separatists by the central government and hundreds have been killed. Secessionists had been calling for a school boycott as part of the resistance.
The moderator of the Presbyterian Church in Cameroon, the Right Reverend Fonki Samuel Forba, told the BBC he had spoken to the kidnappers. "They don't want any ransom. All they want is for us to close the schools. We have promised to close down the schools," he said. "We hope and pray they release the kids and the teachers."
The separatists believe the schools are part of the government's effort to suppress English speakers. Last month, five pupils of the Atiela Bilingual High School were abducted by gunmen. Their whereabouts are still unclear.
Militants have also targeted state-run industries. Last week, The Washington Post reported separatists launched an attack on a rubber plantation in the country's southwest, cutting off workers' fingers because they had defied orders to stay away from the facility.
That same week, an American missionary was killed in a crossfire between militants and government troops near Bamenda in the northwest.