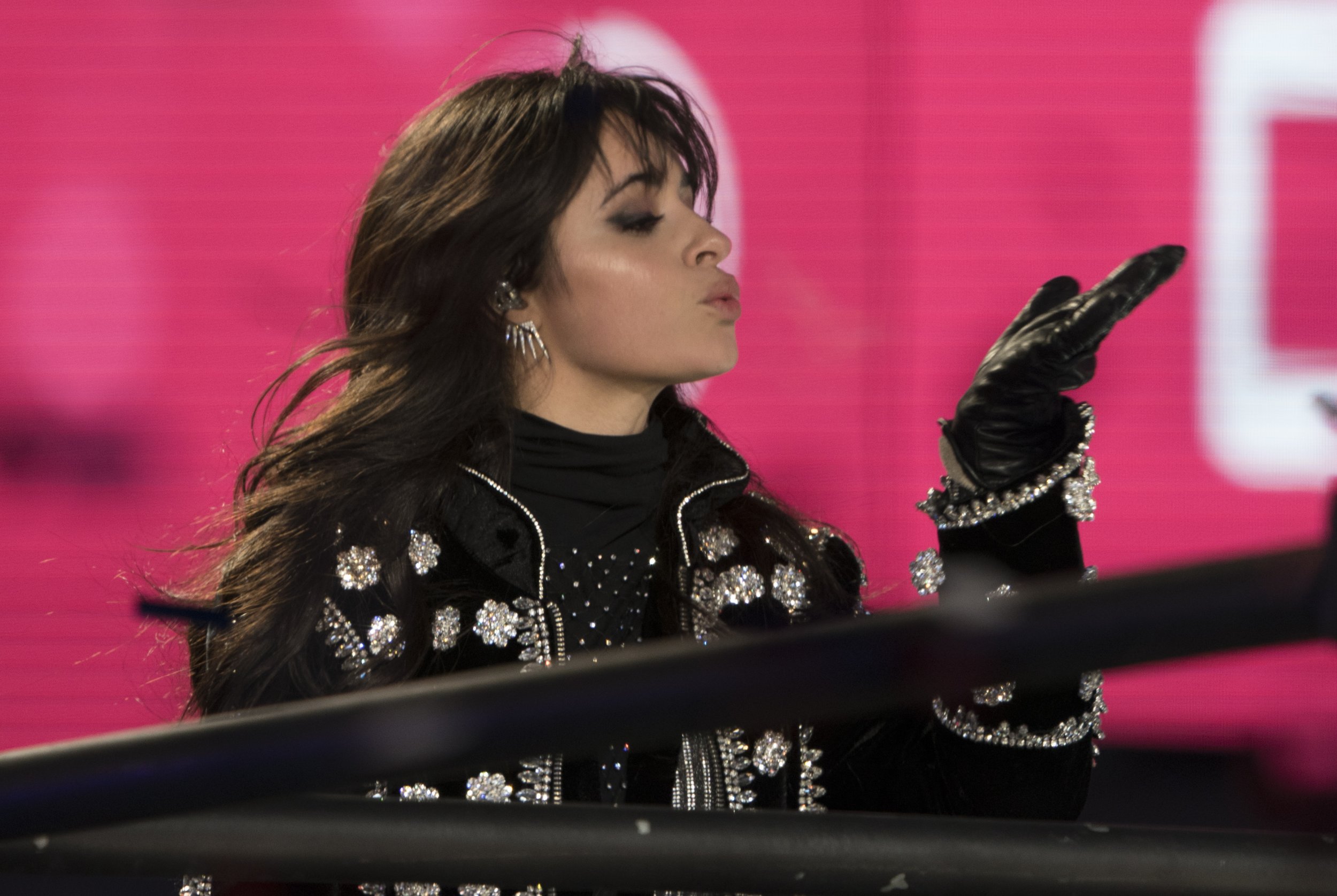 After nearly five years in the pop group Fifth Harmony, Camila Cabello—who left the group on less than amicable terms in 2016—is finally releasing a solo album.
Camila, which will drop Friday, is meant to serve as a personal coming out for the latest solo pop figure to break away from a young and commercially sucessful group. (Remember Beyoncé? Justin Timberlake? They were in groups once!)
The album has been in the works for quite a while. The 20-year-old Cuban-born singer first revealed its existence in May, when the working title was The Hurting, The Healing, The Loving. She described it then as "the story of my journey from darkness into light, from a time when I was lost to a time when I found myself again," alluding to traumatic experiences during her tenure with Fifth Harmony.
The album features the single "Havana," which features a guest appearance by rapper Young Thug and has reached no. 1 in various countries since being released in August. ("Crying in the Club" was initially released as Cabello's debut solo single, but the song was scrapped from the album due to a low chart performance.)
Two other songs on the album—"Never Be the Same" and "Real Friends"—have also been released as singles. "Real Friends," with its prominent reggae flourishes, has been interpreted by some fans as a thinly veiled diss at her ex-bandmates. (She sings: "I'm just looking for some real friends / All they ever do is let me down / Every time I let somebody in / Then I find out what they're all about.")
Related: The 17 best albums of 2017: Kendrick Lamar, Lorde and other favorites
Cabello revealed the album's (new) title, Camila, and release date on Instagram last month. "I decided to call it by my name, because this is where this chapter in my life ended," she explained on Instagram. "It started with somebody else's story, it ended with me finding my way back to myself."
She explores that territory further in an expansive New York Times profile, which chronicles her young rise, family life, personal strife in and out of Fifth Harmony and chart accomplishments. ("Havana" has had a remarkably long reign at the top of the Billboard pop radio chart.)
In October, Newsweek reporter Tufayel Ahmed spoke with the singer about the painful journey of making Camila, as well as her sense of responsibility in speaking up on behalf of immigrants.
"You only have one chance to make a debut album," the star told Newsweek. "I hate it when it's like, oh, there's only four good songs on that album."
Here's the tracklist for the new album:
1. "Never Be the Same"
2. "All These Years"
3. "She Loves Control"
4. "Havana"
5. "Inside Out"
6. "Consequences"
7. "Real Friends"
8. "Something's Gotta Give"
9. "In the Dark"
10. "Into It"
11. "Never Be the Same" (Radio Edit)