What Camila Cabello Reveals About Fifth Harmony Exit in New Album
Camila Cabello has referenced her infamous exit from Fifth Harmony in her new album, Familia, which was released today.
The "Senorita" singer famously left the girl band that propelled her to fame on the U.S. X Factor back in 2016 amid reports of feuds and bad blood between Cabello and bandmates Ally Brooke, Normani Kordei, Dinah Jane and Lauren Jauregui.
Now in Familia, the 25-year-old addresses her controversial exit from the group and admits she doesn't "blame" her former bandmates on the track "Psycho Freak."
"Everybody says they miss the old me/I been on this ride since I was 15," she sings in what is a rare mention about her exit since she began her solo career.
"I don't blame the girls for how it went down, down," she continues.
The lyric also appears to be a reference to "Down," the first song Fifth Harmony released as a four-piece after Cabello left.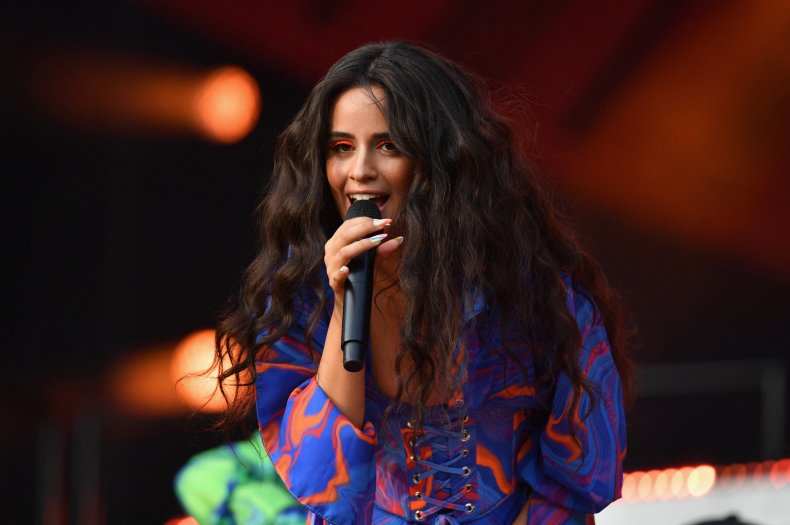 Cabello has confirmed that she is indeed singing about her former bandmates in the song.
"That song is basically about anxiety and all of the different things that have made up, like, my journey with anxiety and starting off really young in the industry," she told Reuters.
Despite reports of bad blood between Cabello and the other Fifth Harmony members, she revealed they're in a "really good place" now.
"We have been, like, supportive of each other through like DMs and stuff," she said. "I'm, like, in a really good place with them."
She added of her new record: "Compared to my previous albums, I think I'm just—me as a human being is just—in a better, more grounded, more, well rounded space. My first two albums was, like late teens, early 20s—I had a lot of anxiety making those albums."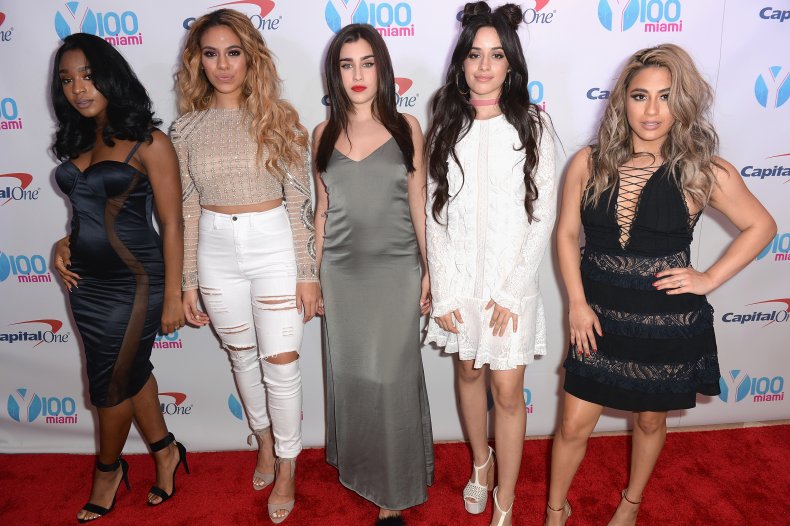 Cabello revealed back in 2018 that there was "tension" in the band over her pursuing a solo career while she was still a member.
"I was just curious and I wanted to learn and I saw all these people around me making music, writing songs and being so free," she told The New York Times. "I just wanted to do that and it did not work."
She began going to writing sessions with producers like Diplo, Cashmere Cat and Benny Blanco before being given an ultimatum.
"It became clear that it was not possible to do solo stuff and be in the group at the same time," she said.
"If anyone wants to explore their individuality, it's not right for people to tell you no."