Camila Cabello on Life After Fifth Harmony, 'Havana' and the Painful Journey to Making Her Debut Solo Album: Exclusive
"Just wait for the album, honey—you're gonna love it," says Camila Cabello with a playful twang.
Not even two minutes into our conversation, Cabello's youthful exuberance is shining through. It is the type of sparkle that could make you forget a difficult recent past. Only 10 months ago, Cabello was embattled in a painful separation from her former pop group, Fifth Harmony, that fractured the band's professional and personal friendships and divided their fan base.
Fifth Harmony was created by music and reality television mogul Simon Cowell and music industry impresario L.A. Reid on the second season of Cowell's short-lived U.S. version of The X Factor. Cabello, who was then only 15 years old, and her bandmates—Ally Brooke, Lauren Jauregui, Dinah Jane Hansen and Normani Kordei—auditioned as solo artists, but in slick, reality-TV style, Cowell and Reid saw more potential in them as a group.
The impresarios were right. As a five-piece, Fifth Harmony released two albums and a string of hit songs, including the calling-card summer anthem "Work From Home," the video for which has been streamed 1.7 billion times on YouTube.
Cabello was Fifth Harmony's de facto lead singer: According to Genius.com, the 20-year-old sang more than 50 percent of the lines on the band's first two records. She also broke out from the group, featuring on collaborations with Shawn Mendes and the Machine Gun Kelly hit "Bad Things."
Cabello—like Beyoncé and Justin Timberlake—always seemed poised for solo stardom. But her departure from 5H was far less harmonious than Beyoncé breaking free of Destiny's Child, or Timberlake segueing from NSYNC to his own critically acclaimed solo debut, Justified.
On December 19 last year, the four remaining members of 5H announced on Twitter they were "informed via her representatives that Camila has decided to leave Fifth Harmony." Cabello, in her own statement, said that was "simply not true" and that she had spoken to each of her bandmates about her desire to pursue a solo venture.
Cabello inked her own pact with Syco Music and Epic Records, staying on the same record label as her former group, and has been cooking up her debut album for much of 2017. In February, the musician told Billboard she wanted to write and perform her own lyrics as a reason for wanting to leave 5H.
The circumstances of her departure are still raw, and it is a subject she remains reluctant to discuss. But there are clues of Cabello's apparent unhappiness in 5H peppered throughout the heartbreak ballad "I Have Questions," which she released in May. The song's lyrics include the lines "I'm way too young to be this hurt...I feel doomed in hotel rooms," perhaps alluding to a feeling of solitude on the road with 5H.
Even talking to me, Cabello shows hints of her struggles within the biggest girl group in the U.S. She speaks of overcoming "pain," though her intonation becomes more assured when she speaks about seeing her "family all the time" now.
The title of Cabello's debut album, which she expects to release by 2018, is The Hurting. The Healing. The Loving. Cabello gave her fans the first taste of the album in May with the lead single "Crying in the Club," but it's the one-two punch of her summer releases "Havana" and "OMG" that have titillated radio playlists across the globe and made music lovers sit up and take notice.
"Havana," which features rapper Young Thug, has become Cabello's first hit as a bona fide lead artist. The song's breezy blend of laid-back pop and Latin music inflections inspired by her Cuban heritage has so far peaked at No. 44 on the Billboard Hot 100 and No. 4 on the U.K. official singles chart.
On a recent Friday afternoon, moments after performing on NBC's Today show, Cabello speaks to me about her debut solo album, the personal significance of "Havana" and why she's standing up for Dreamers affected by the repeal of the Deferred Action for Childhood Arrivals (DACA) act.
Congratulations on the success of "Havana." What moved you to write and record this song?
"Havana" is basically me taking my culture and my background—my family, what I listened to, what was playing around my house—and combining it with now, the music I listen to now. It's a love letter to my culture and heritage. It feels amazing that [something that] is so personal to me and carries so much weight in my culture can have people around the world singing along to it.
The song is hot...is the music video going to be as good?
I got you. I got you. You're gonna be shook.
On the Today show you wore a blue American Civil Liberties Union ribbon, and you have spoken out previously against the DACA repeal. As someone who moved to the U.S. from Cuba as a child, you must feel a sense of kinship with the Dreamers affected.
I think that's why I can feel the pain so much...I came to the United States when I was 6 years old. I only spoke Spanish at that time. All these Dreamers share the same kind of story: Their parents brought them to the United States for a better life, running from hardships at home. These kids have been here since they were little. This is their home. The idea of kicking them out is unimaginable...to a place they might not even remember. Because I share a similar story of coming over here, I can't imagine someone being like, "You can't live here anymore. You have to go back to Mexico, or Cuba." I feel like it's cruel, and it's my responsibility to speak up about it and be a voice for those kids and defend them.
The name of the album is The Hurting. The Healing. The Loving., which describes a tough period in your life. Are you still hurting? Still healing?
I honestly feel like that has all been a phase. That part of my life was getting from the hurting to the loving. I don't even think about the hurting anymore. It's way in the past for me now. It's crazy how that just happens in life—something can be the cause of all your pain, anxiety and hurt in your life, and then as time goes by you're in such a different place that you don't even really remember it anymore. At the same time, I'm grateful for all of that because it brought me to where I am now. But I don't even remember the hurting anymore. I feel like I'm so far past that and so much stronger. I'm enjoying everything and being grateful for everything that's happening in my life right now—not just in my career but in my life as a 20-year-old woman.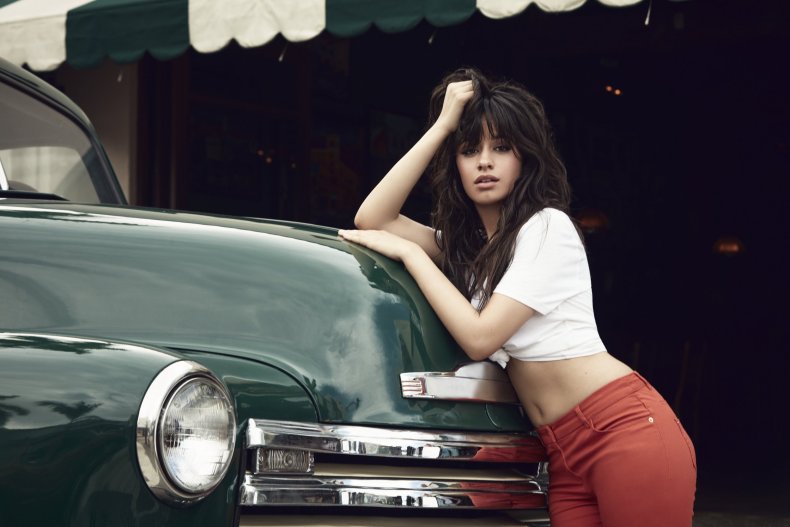 When is the album dropping? Are you still fine-tuning it?
Definitely by the top of next year. I am still fine-tuning. It's really important to me...you only have one chance to make a debut album. I have songs right now that I'm so proud of and I love so much, so I want them to be in the best company. I hate it when it's like, oh, there's only four good songs on that album. When there's an album where every song is as good as the next and every song feels special—those are the dream albums. I think that's what I'm going for. I want everything to be on the same level. That's hard to do, that takes time.
Related: Fifth Harmony on Life After Camila Cabello and Their New Album
You were 15 when you joined Fifth Harmony and were thrown into an often cutthroat music industry. How have you navigated the highs and lows to get to this point?
I think everything is trial and error. It's about sometimes making a mistake, being super frustrated at yourself for it, but that ensures it's not going to happen again. I'm so lucky to have an amazing team around me and an amazing support system around me—my mom is with me all the time, I see my family all the time. Stay close to real—that is the biggest thing that I've learned.
As far as the business side of things, I have people that I trust and defend me against all of that other stuff because, you know, the music industry can be tough, and not everybody's watching out for you. Some people are looking out for themselves. That's just human nature. It's important that I surround myself with people that are watching out for me and are protective of me so I can keep my head in the clouds, which is what I need to do to make the best art that I can—the music, the performances, the dream world.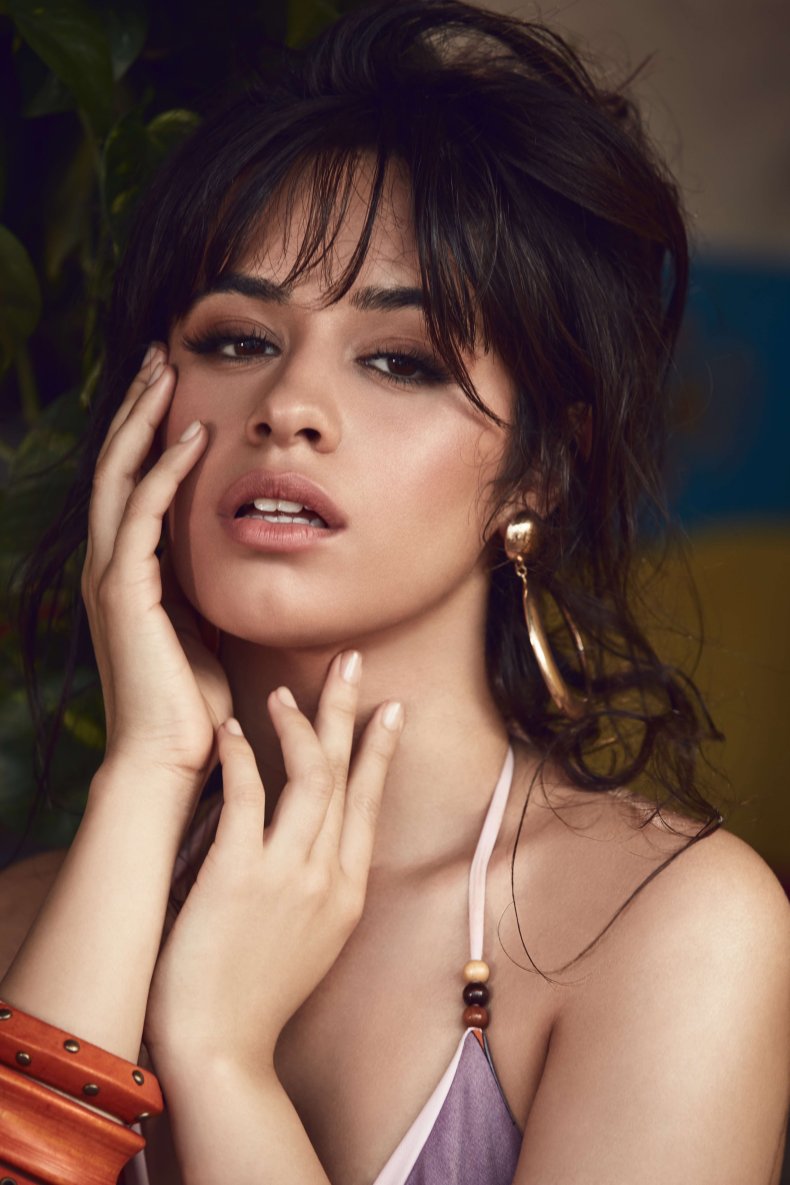 I spoke to singer/producer Ryan Tedder earlier this year. He said he was blown away—intimidated, even—by your songwriting ability at such a young age. Where does this natural instinct for making a great song come from?
I started songwriting when I was 15. Everything stems from the songs and what you want to say. What you want to say changes with age. I could have never written the songs I'm doing now when I was 15. And the other way around: I sound so young when I'm like, "Ooh, he kissed me"—no, just kidding, I still say stuff like that. [Laughs]
I've always known who I am as an artist. It was just about finding the confidence to say: This is me. The trouble is when people are like, "This is you, but you should be more like this, because that's going to work more." It's about having the confidence to be in control of what I say and say, "I have an idea for a song today." I think that developed more and more as I went into the studio. Every time I would go into a session, I don't think anybody expected me to be able to write, and they'd be like, "I was thinking we could do something like this," and I'd be like, "Yeah, that's cool, but I really want to write something…I have this idea and this title."
When people were like, "Oh, that's really good," it made me believe that, oh, my ideas were good. That's happened more and more this year. I'm confident in my ideas and as an artist. Nobody can really be me for me.
L.A. Reid, your mentor and former head of Epic Records, abruptly left the label in May. [Reid's exit came after allegations of sexual harassment by an employee.] Has it been difficult going through this album-birthing process without him there to support you?
Yeah, definitely. He was so supportive of me and such a champion for me at the label. He always believed in me. He did really amazing things for the company and in music. I'm sure that he's going to make a comeback. He's so passionate about music and he's so great at what he does. He has some of the best ears in music. I still really trust his opinion, and I have a lot of respect and gratitude for him.