Camila Cabello and Shawn Mendes Break-Up Leaves the Internet Divided
Camila Cabello and Shawn Mendes have announced they are breaking up after two years of dating, shocking fans.
Although the couple said they will remain friends, the internet remains heartbroken.
In joint statements on Instagram, the pair said that while they will not be romantically involved anymore, they still love each other more than ever.
They both wrote: "Hey guys, we've decided to end our romantic relationship but our love for one another as humans is stronger than ever.
"We started our relationship as best friends and will continue to be best friends, so we appreciate your support from the beginning and moving forward."
Cabello, 24 and Mendes, 23, started dating in 2019, after collaborating on the song "Senorita." They had been friends for five years prior.
The two also notably spent lockdown together in 2020, with Mendes saying it was a very special time for them.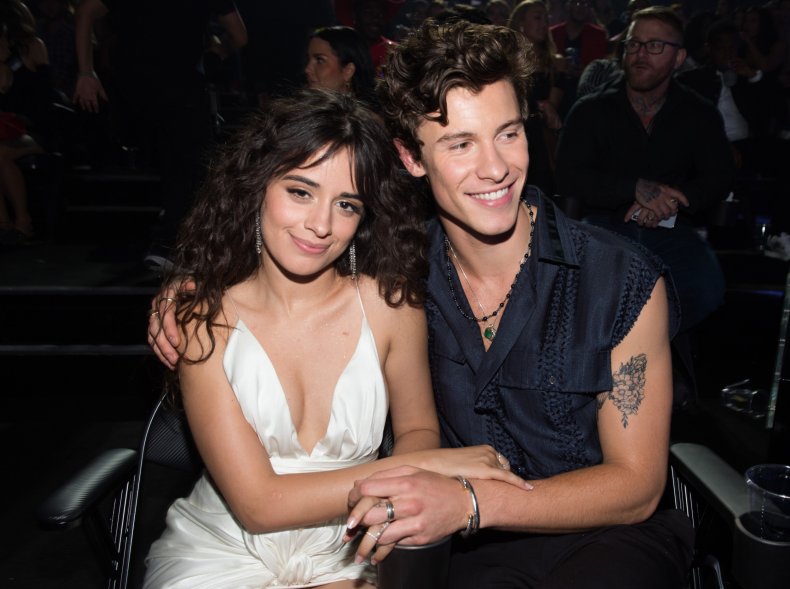 "Camila and I were so lucky because we were able to just kind of be in a still moment, and it was the first time in the past six years that we've been just able to relax and not work at all," Mendes told Metro, adding: "'It just felt really beautiful."
They first sang together in 2015 with "I Know What You Did Last Summer."
As news of the break-up spread, many fans are expressed their heartbreak on social media.
"shawn and camilla broke up? well i guess i don't believe in real love after all," read one tweet.
"I'm so hurt pls Camila and Shawn," said another fan. "I love you, and will love you both forever."
Another shared a series of photos of the couple in happier times.
However, some people have said they are not shocked by the break-up, with one popular tweet sharing a meme reading: "Me acting surprised that Shawn Mendes and Camila Cabello broke up."
Others have asked that the couple be respected and to quit speculating on their sexualities.
"Yes, Shawn Mendes and Camila Cabello broke up. That doesn't mean it's okay to come with the Shawn Mendes is gay comments. that's a tired narrative. Drop it," said Nicholas Daniel of Pop Wrapped.
"First Zayn Malik and Gigi Hadid, now Shawn Mendes and Camila Cabello
NO I DON'T BELIEVE IN LOVE ANYMORE THIS SHIT IS OVER," said another.
Despite the split, the pair were seemingly still dating as recently as November 1, when they posed for a picture of the two dressing up for Dia De Los Muertos.