Pop superstars Camila Cabello and Shawn Mendes confirmed that they have split up Wednesday after dating for the past two years.
Cabello and Mendes both posted the same message on their respective Instagram Stories confirming that they had called it quits. However, the pair also stated that their "love for one another as humans is stronger than ever."
"We started our relationship as best friends and will continue to be best friends," the Instagram message continued. "We so appreciate your support from the beginning and moving forward."
The two singers have been soaring through the charts for a number of years, and have both received numerous accolades.
Born in Havana, Cuba, Cabello, 24, first became known as a member of the girl group Fifth Harmony, which helped her rise to prominence and eventually launch her solo career. She debuted her solo single in 2017, and her song "Havana" became the best-selling digital single of the year when it was released in 2018.
Mendes, 23, a native of Pickering, Ontario, was discovered on the defunct video-sharing app Vine and soon gained enough followers to launch a sustainable solo career. His song "Stitches" off of his debut studio album in 2015 reached No. 1 on Billboard's Mainstream Top 40.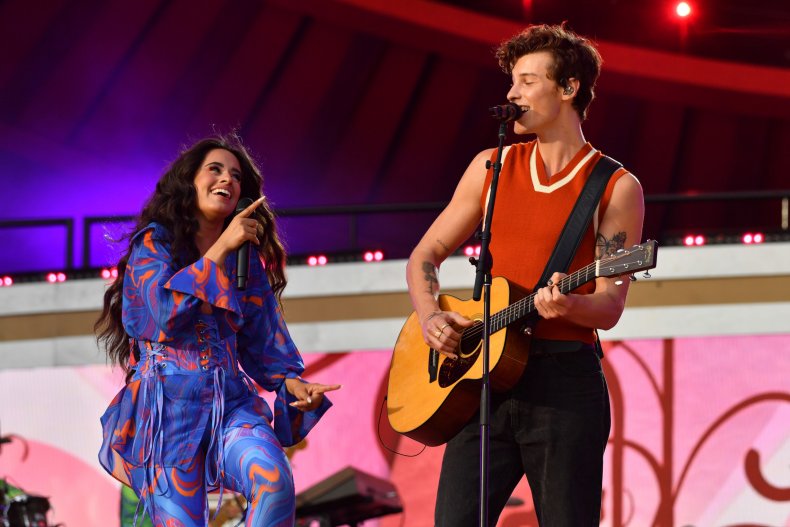 Mendes and Cabello reportedly first met in 2014, when the latter was still a member of Fifth Harmony.
They first sang together in 2015 with "I Know What You Did Last Summer." However, it was their collaboration on 2019's smash-hit "Señorita" that first sparked rumors of a fling between the two.
"For the past four years, [going from] just being friends and not being able to see each other very often to finally being able to be together," Mendes previously stated about the relationship. "She was always there to look out for me as a human being. She's got my back, and I think that's what your partner's for."
Mendes referred to Cabello as his "favorite person in the whole world" in 2018.
Despite the split, the pair were seemingly still dating as recently as November 1, when Mendes posted a picture of the two dressing up for Dia De Los Muertos.
Beyond posting pictures of the pair on Instagram, however, the pair seemingly tried to keep their dating life as quiet as possible.
Some fans reportedly called the pair's relationship a publicity stunt in order to generate press, but this is something that Mendes and Cabello repeatedly denied.
"We're definitely not a publicity stunt," Mendes stated.
Newsweek has reached out to representatives for the pair for comment.