Camilla Cabello Revealed New Song on Normani Release Day and Fans Aren't Impressed
Camilla Cabello is receiving criticism online after the singer announced a new single just hours before her ex-bandmate Normani's new track dropped.
Taking to Twitter late on Thursday, the former Fifth Harmony singer revealed a new song titled "Don't Go Yet" set for release on July 23.
However, Friday morning saw the release of Normani's highly anticipated new joint, "Wild Song" with Cardi B.
Many fans are slamming Cabello for "outshining" her fellow singer with fans complaining that Normani should have her moment with her new song without competition from her old bandmate.
"you couldn't let normani have her time???" one tweet reads, while another added: "You couldn't wait for Normani to shine could you?"
Another tweet, with more than 1500 likes reads: "not camila annoucing her single on normani day...smthn ain't right."
"Leave it to Camila Cabello to try and announce something a couple hours before Normani release. She could've announced that early next week," said another.
Another questioned: "why tf is camila teasing when normani just came back?..."
The pair do not have a relationship after finding fame on The X Factor together and there has been tension between them over old tweets by Cabello.
In 2019, Cabello apologized after old racist and xenophobic tweets resurfaced.
"When I was younger, I used language that I'm deeply ashamed of and will regret forever," Cabello wrote on both Twitter and her Instagram Stories. "I was uneducated and ignorant and once I became aware of the history and the weight and the true meaning behind this horrible language, I was deeply embarrassed I ever used it."
She continued at the time: "I would never intentionally hurt anyone and I regret it from the bottom of my heart. As much as I wish I could, I can't go back in time and change things I said in the past. But once you know better, you do better and that's all I can do."
Normani—full name Normani Kordei Hamilton—addressed the controversy in an interview with Rolling Stone months later, saying she found the situation "devastating."
"It would be dishonest if I said that this particular scenario didn't hurt me. It was devastating that this came from a place that was supposed to be a safe haven and a sisterhood, because I knew that if the tables were turned I would defend each of them in a single heartbeat."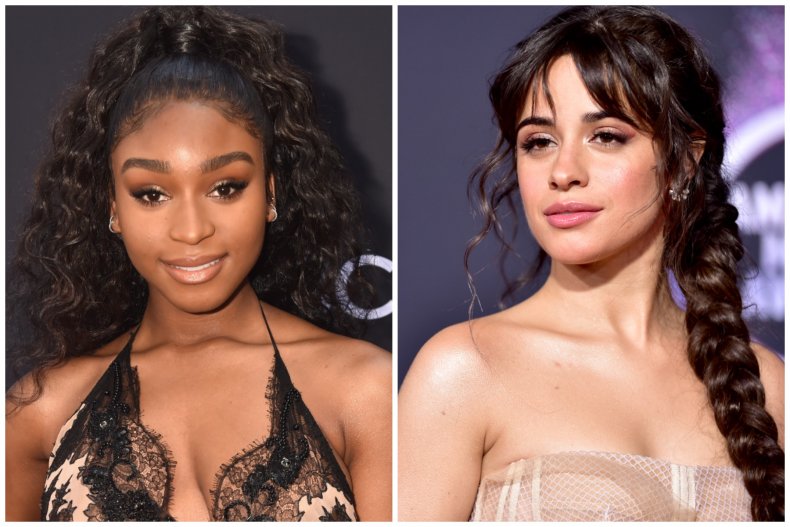 She continued: "It took days for her to acknowledge what I was dealing with online and then years for her to take responsibility for the offensive tweets that recently resurfaced. Whether or not it was her intention, this made me feel like I was second to the relationship that she had with her fans."
Normani concluded: "I don't want to say that this situation leaves me hopeless because I believe that everyone deserves the opportunity for personal growth. I really hope that an important lesson was learned in this. I hope there is genuine understanding about why this was absolutely unacceptable."