Camille Vasquez Challenges Amber Heard Over Lack of Bruises in Photo
Amber Heard took the stand on Thursday to testify in her team's rebuttal of the counterclaim filed against ex-husband Johnny Depp and was challenged by Depp's attorney about faking bruises on her face.
After Heard testified that she has felt harassed and humiliated because of the trial, Depp's attorney, Camille Vasquez, questioned Heard in cross-examination about a lack of bruises on her face in several photographs.
Vasquez brought up photos of Heard from 2016 walking with her former friend, Raquel "Rocky" Pennington only a day after Heard filed a temporary restraining order against Depp.
Statements and testimony from the trial showed that the photographs were taken shortly after an alleged incident in which Heard described Depp beating her, and Vasquez questioned why the photo showed no evidence of a bruise on her face.
Heard testified that she was wearing makeup, firing back, "If [the photo] was taken as you represented, then obviously there is a bruise on my face. It's covered by makeup, as per usual."
Depp, 58, is in the final week of a high-profile defamation trial in Fairfax County Circuit Court in Virginia against ex-wife Heard, 36, whom he sued for $50 million over a 2018 op-ed for The Washington Post, in which she said that she was a domestic abuse survivor.
Heard, who is countersuing for $100 million, did not name Depp in the article, but his lawyers have argued it was obvious she was referring to the actor. Both stars have denied each other's allegations of domestic abuse.
Disputes about Heard's bruises have come up repeatedly in court, and earlier this week, several digital forensic experts testified about the authenticity of Heard's photos that depict bruises on her face or arms.
On Wednesday, Norbert "Bryan" Neumeister testified for Depp's team that several of the photographs Heard submitted as evidence of bruises allegedly given to her by Depp were put through editing software.
One photo showed a bruise on Heard's arm, and Neumeister said that all three files "don't match forensically" and all "had to go through some type of transformation to change sizes."
Heard's team on Thursday morning called computer forensic investigator Julian Ackert, who said that the three photos Neumeister claimed were edited were authentic and original.
"Based on the metadata that I have reviewed of the specific photographs I have reviewed, I can confirm that those are authentic, original photographs for the ones that Mr. Neumeister identified," Ackert said.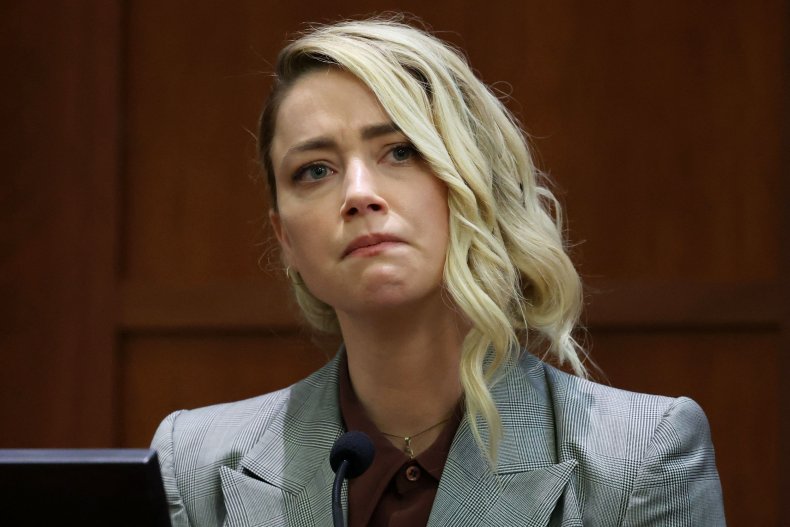 Depp and Heard have accused each other of physical abuse, and testimony from numerous witnesses have confirmed that the pair's short-lived marriage was, at the very least, dramatic and dysfunctional.
Closing arguments are expected on Friday morning. For trial updates, follow Newsweek's live blog.
Update 5/26/22, 1:55 p.m. ET: This story has been updated with additional information.