Who Is Camille Vasquez? Johnny Depp's Trial Lawyer Grills Amber Heard
With all eyes on the Johnny Depp/Amber Heard trial, Depp's lawyer Camille Vasquez has become an overnight star thanks to her performance in the courtroom.
Depp is suing Heard for $50 million in loss of earnings after Heard wrote a 2018 op-ed stating that she was a survivor of domestic violence.
After a week-long hiatus, court reconvened on Monday to continue the Depp v. Heard trial as Heard's cross-examination began. Vasquez received widespread praise on social media, with many viewers of the trial calling her "amazing."
This sudden interest in Depp's legal team has led many to ask the question—who is Camille Vasquez? Here's what we know about the attorney and how she came to represent Johnny Depp.
Where did Camille Vasquez go to school?
According to her LinkedIn page, Vasquez graduated from the University of Southern California in 2006 with a bachelor's degree in arts, communication and political science. She achieved the notable distinction of graduating magna cum laude.
That degree set her up to attend the Southwestern Law School in Los Angeles, California. She attended this private school from 2007 before graduating in 2010. She passed the bar in California.
Vasquez is also fluent in Spanish.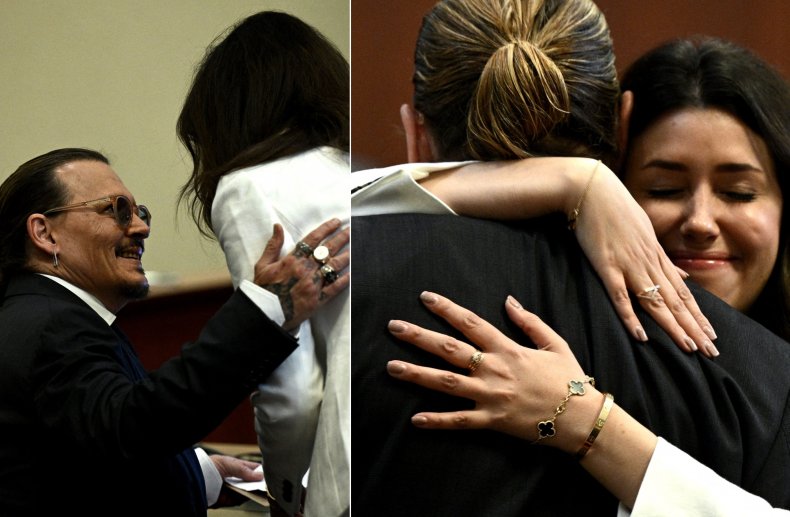 Camille Vasquez career history
Multiple sources online state that Vasquez is 37 years old, born in July 1984.
Her first listed job after graduating was as an attorney at the law firm Manatt, Phelps & Phillips, LLP. She is listed as working at this LA-based law firm from January 2017 to March 2018.
From there she moved to her current place of work, Brown Rudnick LLP, where she is an associate. Brown Rudnick LLP's principal office is based in Irvine, Orange County, California.
In 2021 Vasquez was named as One to Watch by the publication Best Lawyers in the area of Commercial Litigation by The Best Lawyers in America
According to her employer's website, Vasquez' current practice focuses on plaintiff-side defamation suits, which explains why she is representing Depp in his current defamation suit against Heard.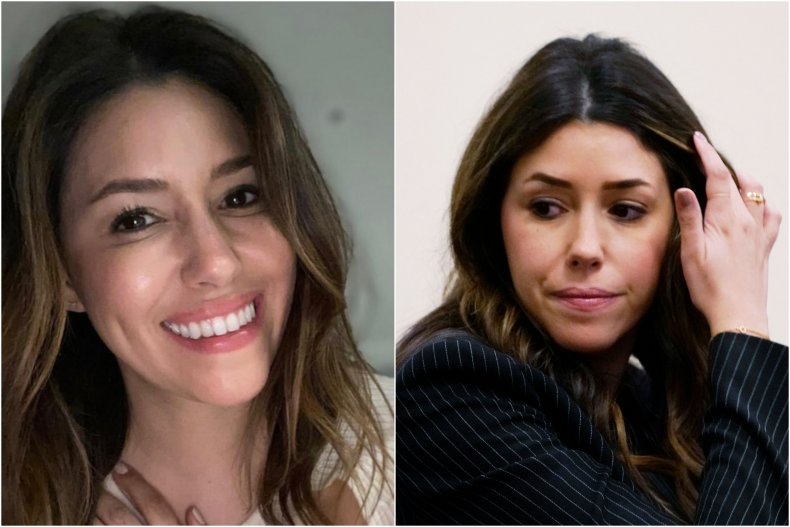 Camille Vasquez on social media
Vasquez doesn't appear to have any public social media accounts on Twitter, TikTok and Instagram. There is a Facebook profile seemingly belonging to Vasquez, which joined the site in September 2004, but it is set to private.
Social media has taken to Vasquez with fan accounts created dedicated to her. On Instagram @camillevasquezofficial—which despite its name is very much unofficial—has amassed 24,600 followers and posts regular updates from the ongoing Depp v. Heard defamation trial.
Across Twitter and TikTok, hundreds of videos have been made about Vasquez. Twitter user @WazihaNSonchita praised Vasquez and said how "proud" they were for "showing the world what strong women look like."
Vasquez will return to court this week as the Johnny Depp and Amber Heard trial continues. Newsweek will be covering all of the breaking news from Virginia on our live blog.