Camming Gives Internet Porn Fans a Personal Touch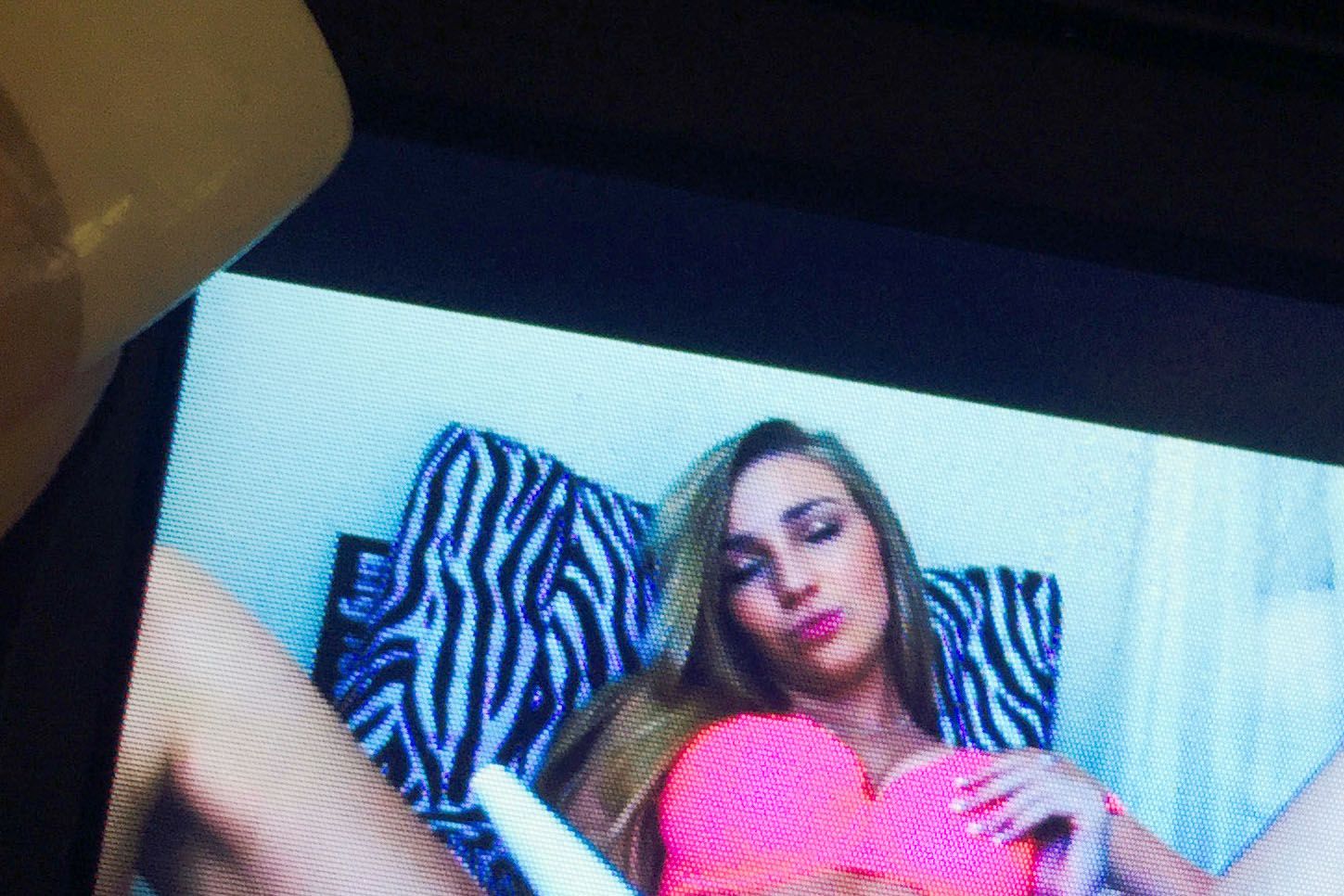 Kendra Sunderland has become something of a celebrity in her hometown of Salem, Oregon. Last year, the 19-year-old says she would be stopped for autographs, which she loved, and guys often asked for pictures. But mostly, she says, "People would recognize me and stare. And I was kinda like, 'Yeah, I'm that girl. It's OK, you can talk to me like a normal person.' But they all just really stare."
Sunderland's fame was largely the result of an hourlong video she made of herself at Oregon State University's Valley Library last year in which she stripped and masturbated on camera for a live audience. The performance was recorded by someone who was watching online, Sunderland says, who loaded it to a number of porn websites. On just PornHub.com, where Sunderland is now a "verified porn star," various iterations of the video have been viewed more than 7 million times.
The show earned her a public indecency charge for which she faced a year in jail and a $6,250 fine—she ultimately pleaded guilty and was fined just $1,000, missing jail time—but it also generated headlines around the country and landed her reported deals with Playboy and Penthouse, her own line of sex toys, and a contract with Penthouse parent company FriendFinder Networks purportedly worth six figures.
But that's all just ancillary business. Sunderland's exhibition at Oregon State, where she was a student at the time, has helped catapult her into the ranks of the world's top cam models—the notorious new face of a booming enterprise that is powering some of the Internet's most highly trafficked websites and most lucrative businesses.
To hear Sunderland describe it, camming is the best thing that's ever happened to her. After applying for and being rejected from a number of waitress and bartending jobs, she looked into camming on the suggestion of her brother's friends. Like thousands of other young women over the past few years, Sunderland found a website and sent it a few photos, a scan of her ID and a short description of herself and almost immediately started performing live webcam shows.
Even before her fateful library performance, Sunderland said camming was better than just about any other prospective opportunity she had. "Why would I go and do all these jobs, these hard jobs, for hours when I can do [camming] half the time and make twice as much?" she asks. "It's ridiculous."
The money varies from show to show, Sunderland says, but on an uneventful day she earns around $800 for a three-hour performance. She gets half of the tip money that comes in—hardly industry standard—and the rest goes to the house.
Camming has fast grown into one of the adult industry and the Internet's biggest cash cows. LiveJasmin.com, which is based in Luxembourg and has long been the most popular camming site on the Web, ranks as one of the 100 most popular websites in the world. According to Compete.com, LiveJasmin generates more than 9 million unique viewers a month. Similar camming sites such as Chaturbate.com, Cam4.com and MyFreeCams.com boast 4.1 million, 3.7 million and 2 million unique monthly visitors, respectively. As recently as 2013, LiveJasmin boasted 25 million unique visitors per month.
The money generated by cam sites is hundreds of millions of dollars at least, and possibly upwards of $2 billion annually, according to industry insiders and analysts surveyed by Newsweek. A recent internal study by one company estimates that the now global industry boasts an average of at least 12,500 cam models online at any given time and more than 240,000 users.
Many of the industry's top models are said to make six figures a year, and the pay networks that host and produce the content are taking in millions. While the webcam shows, in which performers earn tokens from patrons who "tip" them for things like taking off their clothes or doing a dance, pay pretty well, they are only one part of a cam model's revenue stream.
The Personal Connection
The real success of camming has been its ability to move beyond the borders of Internet sex chat rooms and into the everyday social lives of camming's customers, or fans as they're known. Many fans communicate with cam models via text, Twitter, Instagram, Snapchat or Kik on a daily basis, often multiple times a day. Cam models are even on Periscope and Meerkat performing live shows for their followers or simply checking in to say hello.
"Pretty much all of the career models work, talking to fans, all day," says Clinton Cox, an adult film director and media executive who now works as the organizer of CamCon, a convention that brings together cam models and their fans from around the country. "[They're] getting [Twitter direct messages] all day, literally constant interaction all day. In the morning you're talking to East Coast U.S. people; as the hours progress, the career models are chatting all day, Instagramming, DMing, it never turns off. Any model will tell you, that's a real money maker, they'll tell you they never stop working. It's just doesn't stop."
Cam model Stacy Havoc, who is also Cox's fiancée, says that fans "really feel like they're actively involved in your day-to-day life and you want to make them feel that they're a part of it." She adds, "It's kind of like they're your online boyfriend."
Social networking platforms often are used to solicit "donations" from fans to help with everyday expenses.
In July, one Arizona fan allegedly took his devotion to cam models to an illegal level. John David Berrett was indicted for spending $476,000 on a company credit card that he used for tips on camming websites. According to a criminal complaint filed against him, Berrett spent more than $100,000 on MyFreeCams.com alone through 2,200 transactions, and sent $26,800 to one cam model in particular to "pay for her college tuition bill, new tires for her car and pay her parent's utility bill." Berrett also purchased chocolates, flowers, electronic equipment, wine, shoes, a TV, a handbag, a laptop computer and an iPod for some of his favorite cam girls, according to the indictment.
Cox is working on a program called Models to the Web, which will allow fans to pay for their favorite model's college tuition, donate to her retirement account or pay any of her other bills and be given instant authentication of where the funds are going. "It'll be a verified model," Cox says, "so they can sponsor that model. Like, 'I love this model so much that I want to pay for her health insurance and I want to give her $100.'"
Other websites have cropped up aimed directly at the growing confluence of porn and relationships. MyGirlFund.com, which bills itself as a social networking community that promotes the connection between cam models and fans (and where "you'll find some of the hottest amateur porn in the world," according to the site's Tumblr page), has become a popular destination for many.
"It's really a relationship site," says MyGirlFund's Director of Business Development Stefan Patrick. "There's guys who come on with relationship requests—fairly meaningful, romantic, but virtual relationships. Some of those go on for years, some are just daily, sort of the way a relationship would be in real life."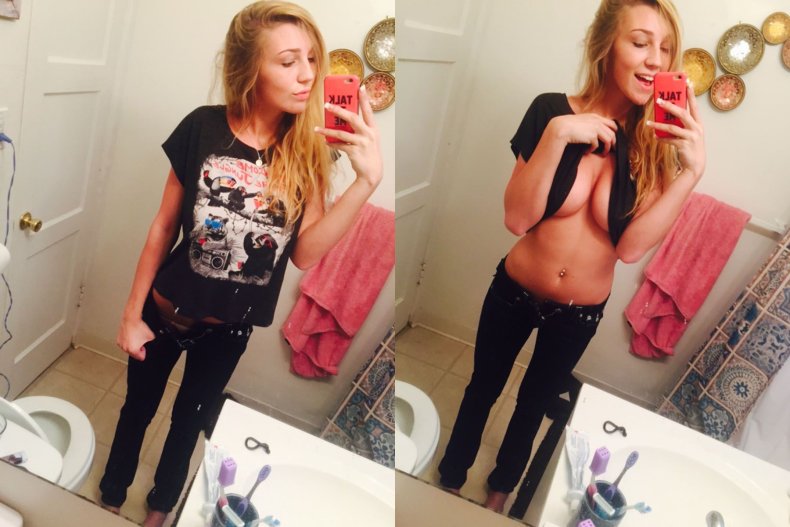 Avoiding Hands
Patrick and Brian Cooper, MyGirlFund's CEO and co-founder, say they have gone to great lengths to ensure that the site is a place where online-only relationships are formed because those relationships are best for business.
"We never wanted this site to be used for anything more than an online relationship for a lot of reasons," says Cooper. "Members do get close to each other so we are worried for these young women. You can kind of cross into the cons of Craigslist and Backpage and all the issues they've had." Both Craigslist and Backpage became havens for prostitution and, in some cases, sex trafficking. A number of sex workers having been found dead after encounters with clients met through the websites.
My Girl Fund charges users $1 per message to talk to cam models and prohibits fans and models from exchanging contact information. "By doing that we automatically make girls feel a lot more comfortable," says Cooper.
Sunderland says comfort and safety were two of the things that first attracted her to camming during her brief time as an undergraduate. "I thought about stripping when I was in college, but I was like, 'You know, I can't dance, I'm terrible on a pole, I'm so uncoordinated and I just didn't want to be with a guy one-on-one, that kind of pressure, because I'm terrible with that,'" she says. "When I found camming, it was like, 'OK, I do all this stuff—all I have to do is play with myself, and I don't ever have to see them or touch them.' I thought it was, like, the greatest thing ever."
The big difference, she says, is who is in control. "I feel like if I'm at a strip club, I'm terrible with pressure and everything, so I don't want the guys trying to pressure me into doing things and me having to be like, 'Oh no, I can't,'" Sunderland says. "If I'm online and they're being mean, I can just block them and they're gone or [if] I don't like the way they're talking to me, I'll block them. I just like the fact that it's me playing with myself and not any of them touching me. Versus stripping, it's like you're touching them, you're doing things on them."
'It Does Give You That Warm, Fuzzy Feeling'
A documentary about the industry called Cam Girlz, directed by Sean Dunne, unfolds as a series of behind-the-scenes stories from women in the business. The models vary in age, size and ethnicity (though they are largely young and white), and one by one they explain how they got into camming and describe what life has been like since joining what they call the community. Some are married with children while others are barely over 18.
The male fans in the movie often said they came to camming sites as a way to fulfill emotional needs. "They said it's not like a strip club," Dunne says, "it's like a community and you feel it when you're in these chat rooms. It's a community and entertainment that goes very far beyond sexuality."
One unnamed cam user in the movie said he viewed the girls almost as therapists. "These girls have helped me out tremendously, giving me self-confidence I didn't know that I had, empowering me, like, 'Look, you're an attractive guy, you're a smart guy, you're a decent guy,'" he said. "I can use this tool when I want to and it will satisfy my need. It does give you that warm, fuzzy feeling for the next couple of days afterward where you know that you had an intimate moment with somebody else."
For Damona Hoffman, an online dating expert, author and TV personality, camming fits into something of a "gray area" for relationships that she is seeing happen more frequently.
"Having worked with online daters for 10-plus years, I'm also seeing this phenomenon in online dating, where people meet online and never in real life and they believe they're in a relationship," Hoffman says. "We're seeing more with millennials that they're having these 'Catfish,' fantasy relationships that aren't happening at all in the real world."
But these relationships aren't real, says Katherine M. Hertlein, a professor and the director of the marriage and family program at the University of Nevada Las Vegas who specializes in technology, sex and relationships. "They think that somehow having a computer between them and the other person gives them the ability to maneuver the conversation in some way. They don't have to be at risk, they don't have to be vulnerable. They think they are in control," Hertlein says.
William Pollack, a professor at Harvard Medical School and author of numerous books about boys and men, argues that men search out communities like those found on camming websites because they are afraid of the implications of being in a committed relationship.
Pollack argues this leads men in to "connecting with prostitutes, connecting with bots on computers, connecting with people who they're not going to have a full relationship or whom they pay to have some connection with because it feels like they're more in control or more in charge," he says. "But the deep yearning to have something more inside remains."
That may also be true for cam models. While the pay is good and the medium is more welcoming of a diversity of ages and body types than traditional forms of adult entertainment, it is likely not a long-term career option. Since the excitement has largely died down from Sunderland's library video, she says she has been working as a traveling feature dancer at strip clubs around the country. Since she's still "too uncoordinated" to do pole work, the dancing has taken a serious toll on her knees, she says.
But beyond orthopedic health and job security, there's also the curse that comes with being famous, even cam girl famous, for many of the young women building their brands online. Sunderland counts 140,000 Instagram followers, almost 44,000 Twitter followers, 67,000 Facebook followers and had thousands more connections on Snapchat until she got kicked off the service for posting snaps the video messaging app deemed inappropriate. Despite all her fans, friends and followers, she says it's hard to meet someone.
"I mean, I'll never really know what guys' intentions are when they try and talk to me," Sunderland says. "Like, I'll never really know if they want to get to know me or they just want to be able say they did stuff with Library Girl. It's hard. I definitely have to be selective and kind of try and figure out what these people want from me, and that's not something I've ever really had to deal with."