Camp David a Likely Venue for G7 Summit After Trump Nixes His Miami Golf Resort as 2020 Host
Two days after President Donald Trump announced that his famed golf resort in South Florida would not host the G7 Summit, the White House said Camp David is a likely next option.
Last Thursday when Acting White House Chief of Staff Mick Mulvaney said the Trump National Doral golf resort near Miami would host the 2020 international summit, he said the option of Camp David was a "miserable" location.
After the announcement Thursday that Trump's golf resort would host the G7, Democrats and some Republicans immediately said it was a conflict of interest. Saturday night in a tweet, President Trump said the resort would no longer host the resort, and a new place would be sought, including the secluded presidential retreat Camp David in Maryland.
"I thought I was doing something very good for our Country by using Trump National Doral, in Miami, for hosting the G-7 Leaders," Trump wrote. "It is big, grand, on hundreds of acres, next to MIAMI INTERNATIONAL AIRPORT, has tremendous ballrooms & meeting rooms, and each delegation would have its own 50 to 70 unit building.
Trump said his resort "would set up better than other alternatives," and said he would make no profit off the summit being held there.
The Miami Herald reported Monday that White House sources said Camp David could wind up as the only option for the G7 Summit after other previous options were no longer available or open for such an event. Among those dozen other options included venues in California, North Carolina, Colorado, Michigan, Tennessee, Utah and other sites in Florida.
"That's just always an option," White House Press Secretary Stephanie Grisham said Monday. "It wasn't ideal before, but it has been used before."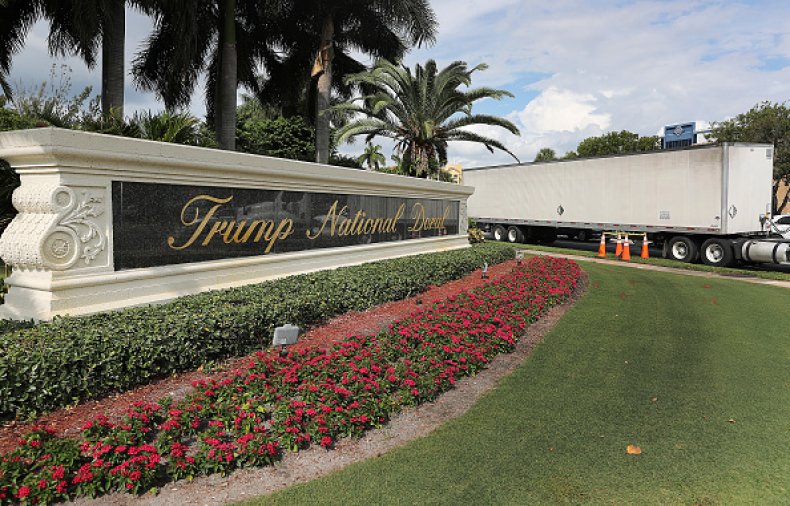 The international event is scheduled from June 10-12, 2020, but even that could change if a different venue is named, according to Grisham.
Florida Sen. Rick Scott, a Republican and former governor the Sunshine State, said Trump should seek other options in Florida.
"It should be, there's lots of good places [in Florida]," Scott said. "I was down in Orlando today giving a speech at Disney World, that's a good place. There's all sorts of good places, there's good places in Naples."
Scott said he had spoken with White House officials about holding the G7 Summit in Florida, but did not indicate if those talks happened before or after Trump pulled the rug from the Doral resort.
Mulvaney said the Trump administration hoped to keep the G7 in early June. If it is moved to Camp David, it wouldn't be the first time, and certainly not on the shortest notice.
In 2012, President Barack Obama moved the G7 scheduled to be held in his hometown of Chicago to Camp David just two months before the summit.
At a Cabinet meeting Monday, Trump said he did not believe any alternative to Doral would be as fun or as cheap.
"We'll look at other locations," Trump said. "I don't think it will be as exciting, and I don't think it will be as good. It will cost the country a fortune."