Camp Fire That Burned More Than 150,000 Acres Causes Drop in California College's Enrollment
Almost a year after the Camp Fire burned its way through Butte County, California, a local college is still feeling the effects of the flames in its enrollment numbers.
The fire broke out on November 8 and scorched more than 150,000 acres over the next seven months until firefighters finally extinguished it in June. By the end of the 229-day blaze, almost 20,000 structures were destroyed and at least 85 lives were lost.
While the fire is no longer burning, residents in Northern California are still grappling with the aftermath of the flames. Many people remain displaced by the destruction of thousands of homes. The devastation caused some residents to pick up and move to another state entirely.
Lisa DeLaby, director of institutional advancement at Butte College, a two-year public institution in Oroville, California, told Newsweek the school saw an immediate impact on enrollment for the spring 2019 semester. The school anticipated a residual impact for the fall semester and as of Tuesday, enrollment was down 734 students compared to the same semester in the previous year.
"The Camp Fire is the primary cause of the loss of students," DeLaby said. "Over 1,475 students lived in the Camp Fire area, and many lost their homes or were displaced. We know many of those students have had to move out of the area to find housing."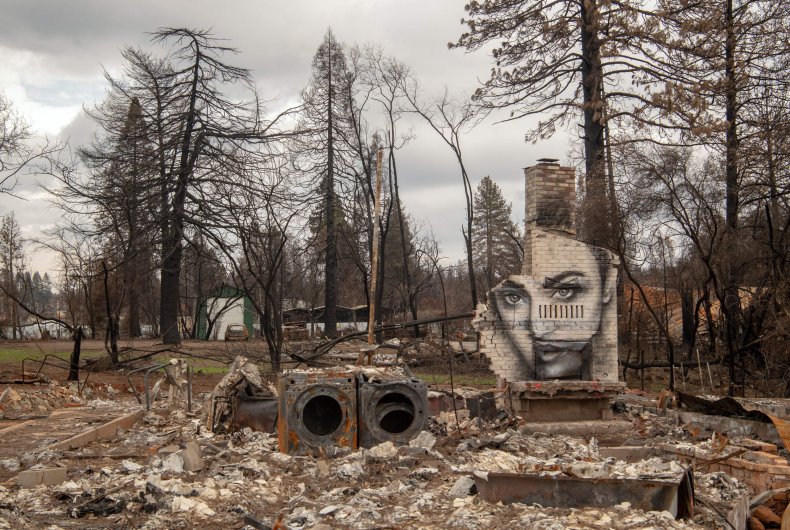 An increase in the average number of courses each student is taking is helping to offset the financial loss of enrolling fewer students. Students' tuition is on a cost per credit-hour basis, so the more courses a student takes, the more the college makes.
DeLaby credited the Promise Scholarship Program for students taking on a heavier workload. To be eligible for the program, students must be first-time, full-time students, and must enroll in at least 12 units. The program covers tuition and fees that financial aid packages often do not and is good for two years.
The Camp Fire wasn't all bad news for Butte College, though. As a result, DeLaby said, the school was able to fast track construction-related programs, including applied construction, HVAC, applied manufacturing and automotive diesel. Training from these programs should prepare students to help in the rebuilding effort.
"We are always working very hard to support our students and our community. We pay close attention to our enrollment patterns and work very diligently to ensure that our students are successful in accomplishing their educational goals," DeLaby said.
On September 3, California legislators James Gallagher and Jim Neilsen announced that Oroville would receive $2 million to help repair, replace and improve the city's infrastructure and quality of life. Gallagher called it "unprecedented" and Oroville Mayor Chuck Reynolds applauded the funding.