California Wildfires: Camp Fire in Paradise, Magalia Spreading, Evacuation Map, Shelters and Latest Updates
It took less than 24 hours for the Camp Fire burning in California to explode to more than 20,000 acres of land. More than 15,000 structures have been threatened by the fire's flames and possibly hundreds already destroyed.
The fire prompted officials to order evacuation orders for Paradise, Magalia, Concow, Butte Creek Canyon and Butte Valley as of Thursday night, meaning people in those areas had to leave their homes. In addition to those orders, there was an evacuation warning for Forest Ranch
A Google map showed where evacuations were ordered in the area but those in the vicinity of high-alert zones should pay attention to orders from their local officials for definite evacuation orders.
The Butte County Sheriff tweeted information about the various evacuations as they were ordered. The more recent orders Friday morning were for Sterling City and Inskip along with Humbug, Lovelock, Powellton and North Coutelenc. The residents in Sterling City and Inskip were advised to go through Butte Meadows and then down Highway 32 to get out.
Evacuation orders are issued when residents need to leave the area because there is a hazard with the potential to cause a loss of life and or property in the area. Orders are issued when it's necessary for people to leave to stay safe. Evacuation alerts or warnings, on the other hand, are issued when there's a hazard in the area that could prompt an evacuation order soon.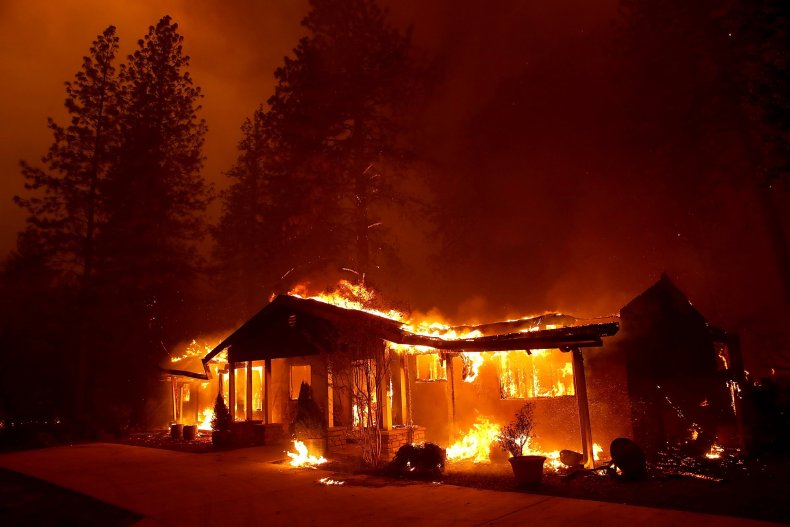 For those who were being ordered to evacuate there were shelters set up in the area. Memorial Hall in Chester was open to evacuees as was the Glenn County Fairgrounds and the Butte County Fairgrounds. Church of the Nazarene on Monte Vista Road in Oroville was also open to those seeking shelter. A small animal shelter was open at the Chico Airport and the County Hospital on Del Oro and Mono, and larger animals could be taken to the Butte County Fairgrounds, according to Cal Fire.
There were more than 2,200 firefighting personnel working to stop the flames and get the fire under containment, but the extreme fire conditions made that difficult. There were reportedly very strong wins and very low humidity levels in the area. There were 24 bulldozers in use along with about 300 fire engines to fight the fire, according to Cal Fire.
Residents in the area should check the Cal Fire website and their local official channels and social media pages for the latest updates on the fire and evacuation orders.
In Southern California, there was another fire burning putting lives and homes at risk called the Woolsey Fire. The fire was prompting mandatory and voluntary evacuations for more than 75,000 people.
​