Campaign Surrogates Spin Expectations Ahead of Presidential Debate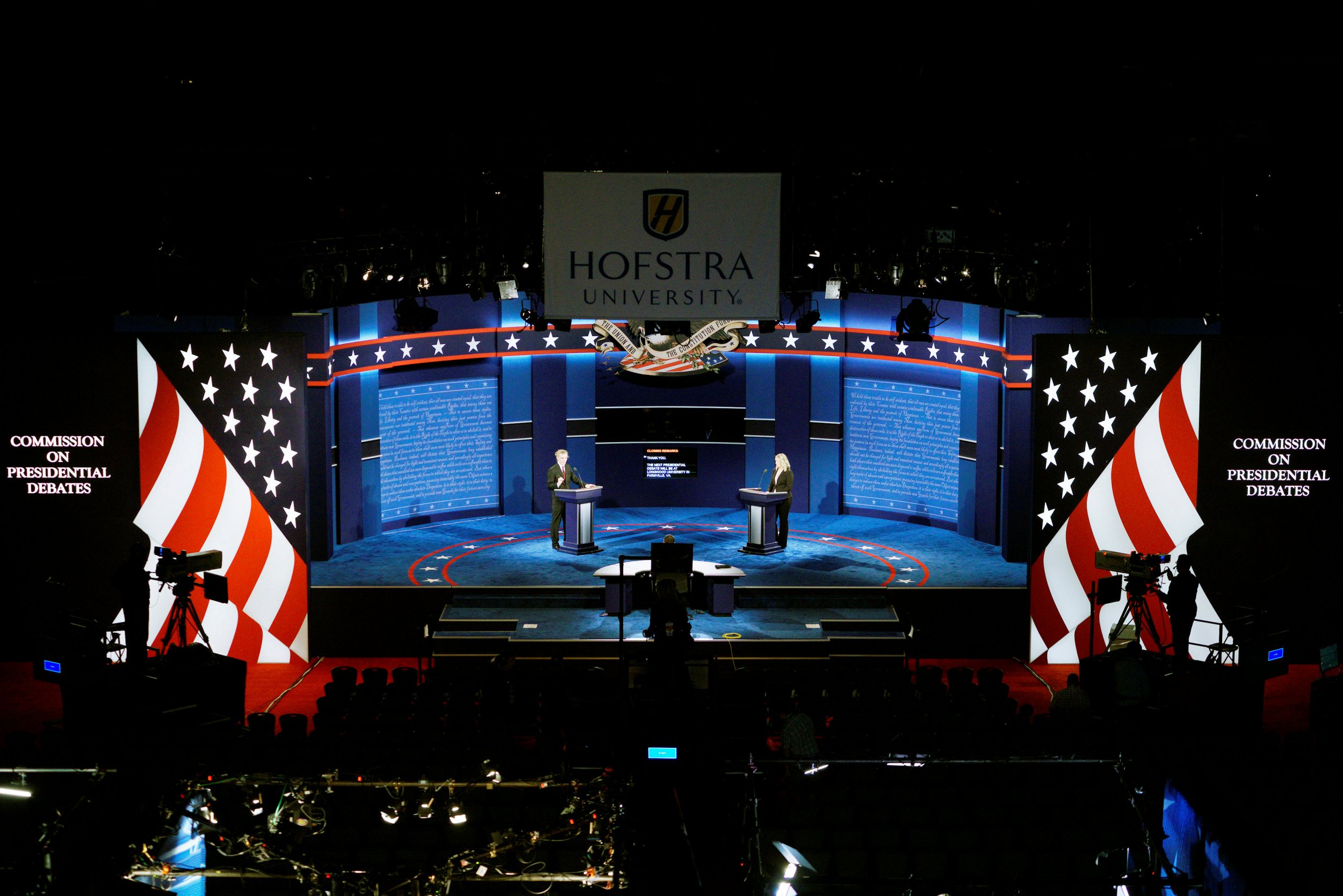 Monday night's debate may have a significant effect on presidential election polling, with Hillary Clinton and Donald Trump currently in a dead heat in many national polls after the Republican candidate closed a large gap in recent weeks. But what will a "win" look like in this highly unconventional campaign season? The candidates' surrogates took to the airwaves Sunday to try to define the question and spin expectations ahead of the debate, which could be the most-watched in history.
Both campaigns defined victory fairly simply: Getting the chance to talk directly to voters about pertinent issues and exhibit leadership. But it's clear from their comments that Team Clinton is worried about "double standards" in dealing with Trump, who has shown a disdain for policy, and want to make clear to viewers that Trump shouldn't be allowed a substance-free performance. Trump's camp aims to reinforce voters' doubts about Clinton's character, honesty and commitment to transparency.
Clinton campaign manager Robby Mook and Democratic vice presidential candidate Tim Kaine both are concerned with whether Clinton will be expected to play fact-checker to Trump's claims, alluding to a climate where Trump is seemingly rewarded merely for not saying something inflammatory. Their comments reflect worries about whether the freewheeling Trump of the campaign trail will show up Monday night.
"It's unfair to ask for Hillary both to play traffic cop while with Trump, make sure that his lies are corrected, and also to present her vision for what she wants to do for the American people...We normally go into a debate with two candidates who have a depth of experience, who have rolled out clear, concrete plans, and who don't lie, frankly, as frequently as Donald Trump does. So we're saying this is a special circumstance, a special debate, and Hillary should be given some time to actually talk about what she wants to do to make a difference in people's lives. She shouldn't have to spend the whole debate correcting the record," Mook said on This Week With George Stephanopoulos. Kaine said on CBS's Face the Nation that it's "fair game" for either candidate to be challenged on the veracity of statements but he's "hoping there isn't a different standard in the debate."
Republican vice presidential candidate Mike Pence promises Trump will be truthful during the debate but echoed the candidate's comments warning moderator Lester Holt not to challenge Trump's claims.
"He's going to speak the truth to the American people—that's why you see the tremendous momentum in this campaign," Pence said on CBS's Face the Nation. "I think Donald Trump always speaks straight from his mind and straight from his heart." However, Holt shouldn't interject, as "I think we all had this experience a few years ago of Mitt Romney being interrupted and being challenged on an assertion he made. I believe it was about the tragedy in Benghazi, and it turned out the moderator was wrong."
Trump campaign manager Kellyanne Conway deflected questions about Trump's truthfulness in an appearance on This Week With George Stephanopoulos, keeping the focus on Clinton's character questions. When asked about Trump's penchant for lying, Conway said, "I think they are really afraid that Hillary Clinton is just not a very good candidate. A majority of Americans don't much like her and, according to your own poll, don't trust her." When pressed on Polifact research showing Clinton to be the far more truthful candidate, Conway again declined to address her candidate's attributes. "You know, if you're running against a Clinton, veracity is certainly always on the table. I mean, this is a woman whose five people were involved with her e-mail scandal, were granted immunity. She's not very fond of the Second Amendment, of course, but she seems very fond of the Fifth Amendment...So Hillary Clinton's casual relationship with the truth is well known to Americans. I'm sure we'll see it on full display tomorrow night."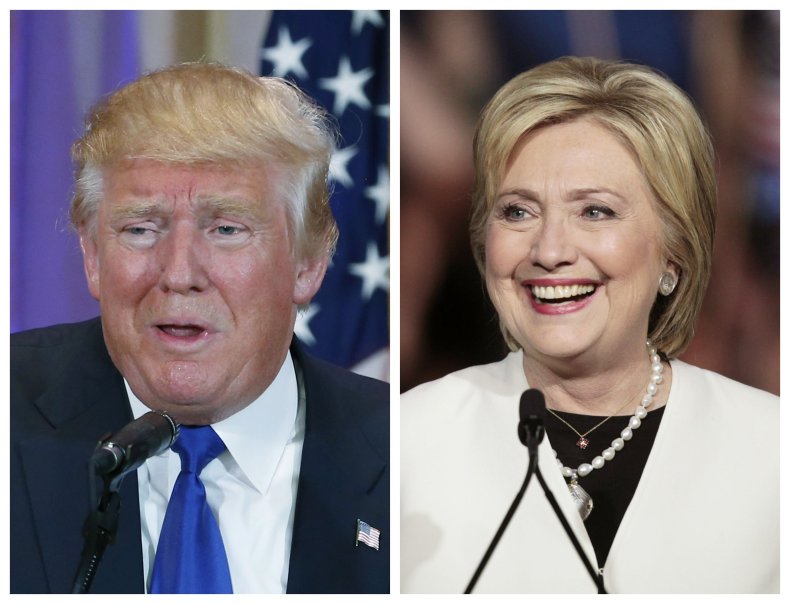 Mook defined a win for Clinton as "having the opportunity to speak directly to the voters about the big difference she can make in their lives, how she's going to create jobs, how she's going to get the costs of health care under control, how she's going to help families afford college." Kaine expects his running mate to "defend herself" from Trump but "at the end of the day, paint this positive vision that really is what's animating her to run for president."
Conway also defined victory in simple terms. "A victory for Donald Trump tomorrow night is answering the questions and showing America that he's ready to be president and commander in chief on day one," she said.