Sponsor Insight
Corvinus University of Budapest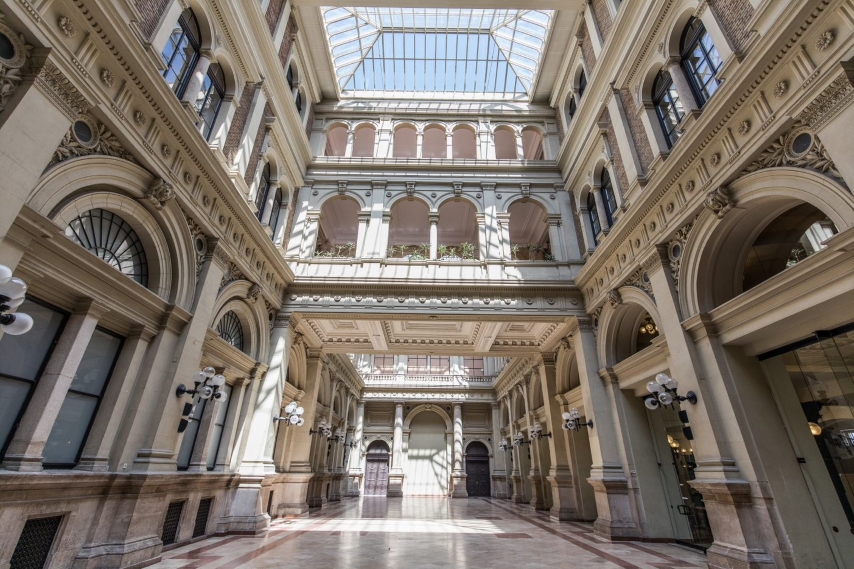 Corvinus University of Budapest is a market-leading private university in Hungary in the fields of business and management, economics, and social sciences. Renowned in the Central and Eastern European region and recognised internationally, we are a prestigious Hungarian university with 296 partner institutions in 5 continents, of which 43 are "Triple Crown" institutions. We are a member of some of the most prominent international networks (including CEMS, PIM, PRME, AACSB, EFMD, EMPA) and own international accreditations such as EQUIS, AMBA, EFMD, EAPAA, as well as affiliations such as BSIS and CFA. Currently we have 11,270 students of whom 1,817 are international.
History
Corvinus' history dates back to the end of the 19th century, when the Eastern Commercial Academy (our forerunner) was formed in 1899. In Hungary, university education in the field of Economics commenced in 1920, and in 1948, the Hungarian University of Economics was established as a separate institution. Officially called Corvinus University of Budapest since 2004, we have undergone a number of structural and name changes throughout the years. Yet, all the way we remained a proud alma mater to notable and famous alumni, such as chairs of the National Bank of Hungary; ministers of economy and finance; and corporate CEOs of companies listed on the Hungarian Stock Exchange.
Educational portfolio
Corvinus University of Budapest offers programmes in Hungarian and English across all levels of education: Bachelor; Master's; Executive; and Doctoral programmes – we also have many international double degree programmes. Programmes are developed on the grounds of diverse intellectual traditions with an interdisciplinary approach integrating the fields of Business, Management, Economics and Social Sciences in order to form highly qualified professionals, who are able to move across disciplines with ease.
Recent rankings
We are extremely proud that our Management and Leadership Master's Programme is among the 100 best management training courses this year, taking the 90th place in the Financial Times global rankings. From a value for money perspective, Corvinus fares even better with its programme being ranked the 21st.
CEMS
Corvinus students have the opportunity to enhance their degrees with the CEMS MIM (Masters in Management) training, consisting of two semesters, including one semester and professional practice at a foreign university. In Hungary, the CEMS training that ranked 13th in the same Financial Times global ranking of top management training programmes, is available only at Corvinus.
Location
We are situated along the Danube in the vibrant capital of Hungary, packed with a variety of activities for all interests: historical sites, World Heritage Sites, cultural events, culinary experience, diverse architecture, and a multicultural atmosphere. Also, thanks to its central location, Budapest is an ideal hub for exploring Europe. We look forward to welcoming you to our community, and supporting you with your career aspirations.
Programmes offered in English