Campaigners Demand Ban on Tourists Riding Elephants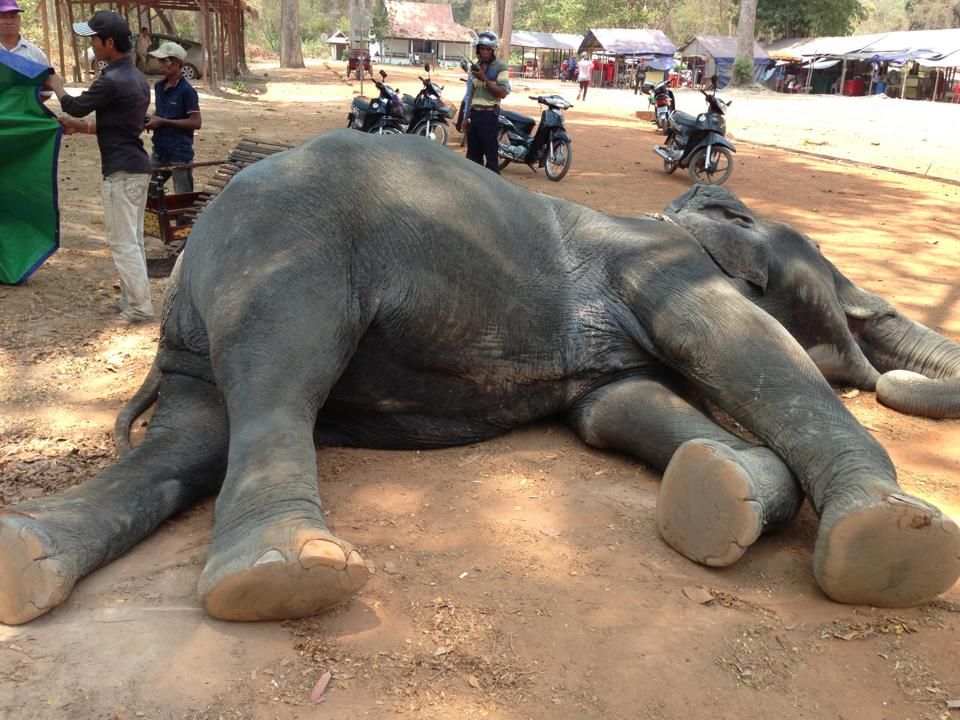 A change.org petition to ban tourists from riding elephants when visiting Angkor Wat temple complex in Cambodia's northern province of Siem Reap has amassed over 31,000 signatures.
On April 22, a female elephant called Sambo collapsed and died from a heart attack immediately after taking two visitors on a 2.1km (1.2 mile) ride lasting 45 minutes in temperatures as high as 40 degrees celsius.
"The recent death of an elephant, used for tourist rides, at the Angkor temples should be the final wake-up call for the community and tourism industry to take the steps needed to end this horrific practice," the petition said.
Animal lovers from all over the world backing the proposed ban on elephant riding attacked the practice on the petition page.
"Stop the exploitation of elephants and other animals. Think twice before you ride them," wrote Alfred Hauser from Germany.
"I love these gentle giants. It breaks my heart to see how some of them are treated," wrote another signatory Manmant Kaur from Malaysia.
A Cambodian man called Yem Senok posted a series of photographs of the dead elephant on Facebook. The post was shared more than 8,000 times.
In January 2016, global travel agent Thomas Cook stopped promoting elephant rides and shows after a petition was signed by over 175,000 people.
According to the wildlife charity, World Animal Protection (WAP), riding elephants is the cruellest activity in its list of the worst tourist activities involving animals. Thanks to the charity's campaigning, 114 global travel tour operators have pledged to stop offering elephant rides to customers.
"We firmly believe that wild animals belong in the wild. One of the ways animals are exploited is for the sake of entertainment. Tourists are often unaware. We are very saddened by the news of the elephant in Cambodia but not surprised," Alyx Elliott, head of campaigns at WAP, tells Newsweek. "We are now targeting TripAdvisor. They write reviews, so they have a role to play in making tourists more aware of the cruelty that goes on behind the scenes when it comes to attractions involving animals. TripAdvisor has been ignoring us for over a year now, but hopefully with public backing, they can't ignore us any longer."