Campaigners Urge Britain to Follow Netherlands in Banning Arms Exports to Saudi Arabia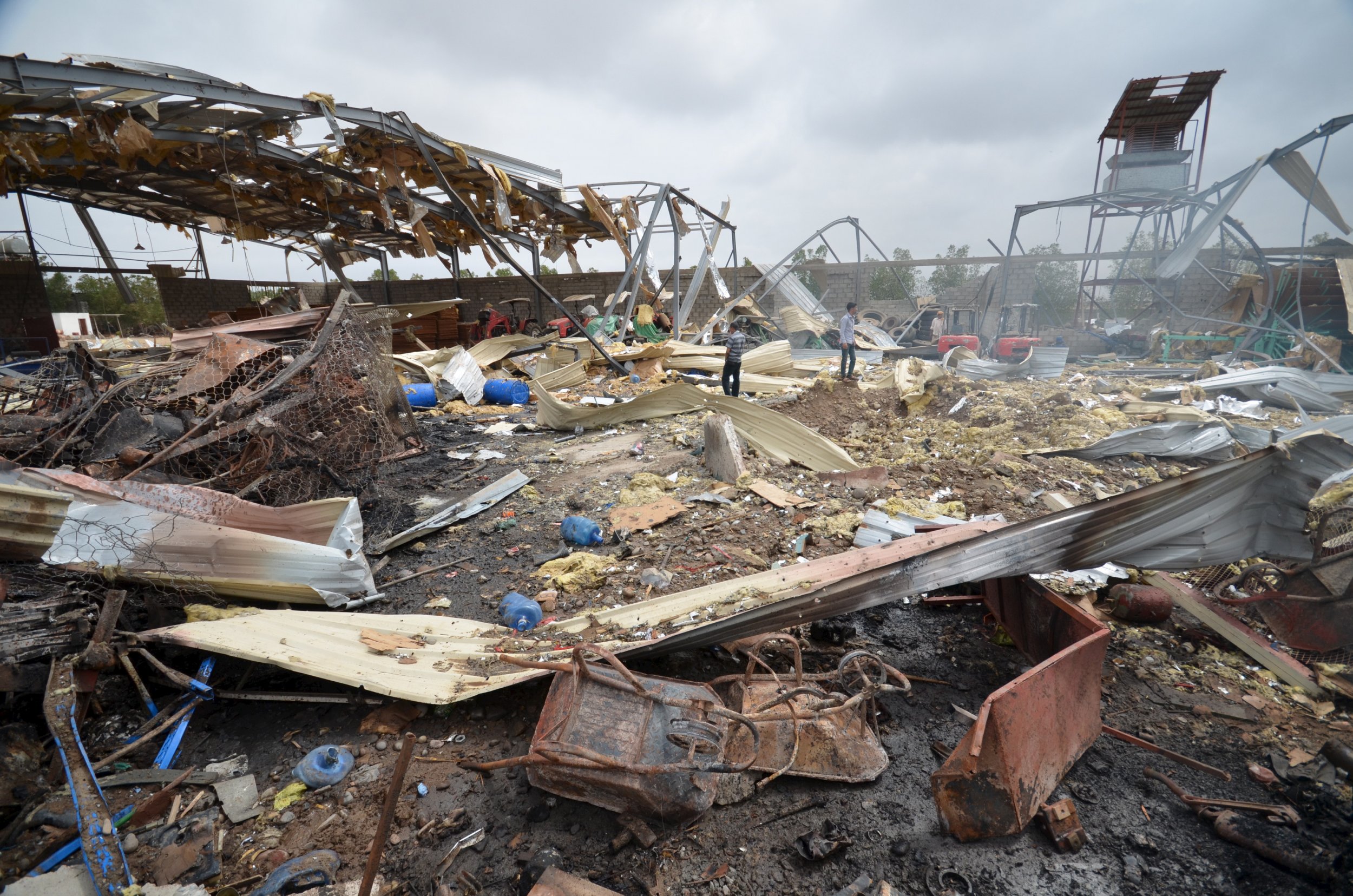 Campaigners are pressuring the British government to follow the lead of The Netherlands and ban the country's arms exports to Saudi Arabia as the Gulf Kingdom continues to conduct air strikes on civilian populations in Yemen.
On Tuesday, the Dutch parliament voted on the ban because of Saudi's human rights record, making it the first EU nation to act on a European Parliament motion in February that called for an arms embargo across the entire bloc.
The U.N. estimates that some 6,000 people have been killed in the conflict that began last year, with almost half of them civilians. The Dutch vote centered on the U.N.'s report on Yemen from January and Saudi's continued executions as the reason for voting in favour of the embargo. Now campaigners are calling on Britain to stop their supply to the kingdom's military.
"Bombs have been falling on Yemen for almost a year. In that time a grave humanitarian catastrophe has been created. Thousands of civilians have been killed, with vital infrastructure, including schools and hospitals having been destroyed," Andrew Smith of the U.K.-based advocacy group Campaign Against Arms Trade, which is pursuing legal action against the British government for its arms trade with Saudi Arabia, says in an email statement to Newsweek .
"Last month the European Parliament set an important precedent, and it's definitely welcome that Dutch politicians have joined them in calling for action," he adds. "It's time for other Western countries including the UK, to step up and do the same."
Other campaign groups, such as Amnesty International, have also called on Britain to follow suit and become the second EU member state to outlaw Saudi arms exports.
"The Dutch Parliament has sent the right signal to its government in calling for a ban of weapons sales to Saudi Arabia at a time when they may be used to commit grievous rights abuses in Yemen," Oliver Sprague, Arms Programme Director for Amnesty International UK, told The Independent.
"The UK must do the same. MPs need to make the same call to the UK Government," he added. "This past year, the UK has sold billions of pounds' worth of war planes, bombs and missiles to Saudi Arabia. It's hardly a matter of pride that misery in Yemen is Made in Britain."
The rights group today delivered dummy replicas of missiles to Downing Street in protest at their arms sales to Saudi Arabia. It claims that the U.K. sold 2,400 missiles and 58 war planes to the Saudi regime in the last year.