Campaigners Want Justice for Chunky the Chihuahua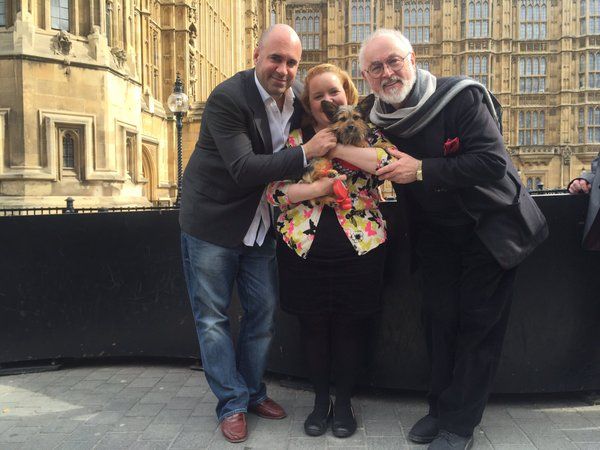 Chunky, an eight-month-old chihuahua was tortured by a gang of teenage boys and left for dead last year in what an RSPCA inspector called one of the most disturbing cases of animal abuse they had ever seen.
In the brutal attack, which took place in Margate, Kent, the tiny Chihuahua-Yorkshire terrier cross was beaten and drugged. His neck was then broken before being set on fire.
Miraculously, Chunky has since recovered.
"It's a miracle he survived," says RSPCA Inspector Cazz Do in an official statement. "The injuries were so severe that despite the medication he was on, it was unable to numb the pain. Thankfully he's been restored to full health and returned to his loving owners."
In the aftermath of the barbaric incident in November 2015, a petition to the U.K. Parliament demanding a ban on animal abusers from ever owning a pet again was set up by animal rights activist, and former dog owner Maxine Berry from Leeds.
Over a year later, the petition has now amassed over 500,000 signatures.
The teenagers who carried out the attack on Chunky were banned from owning an animal for five years. The father of one of the youths was ordered to pay £5,791.50 ($8,325.60).
However, the petition argues that this is insufficient and calls for a US-style Animal Cruelty Register to be established in the UK:
"I'm asking that anyone who abuses animals, regardless of their age, be placed on an Animal Cruelty Register which would follow them for life," Berry writes in the petition.
"I'm signing this petition because as a owner of three dogs I find it absolutely disgusting," comments Natasha McDonnell, from Dromore in Northern Ireland on the change.org petition page. "We need to be their advocates, animals have no voice," writes another signatory, Theresa Walker from Bristol.
Chunky's plight has received a huge amount of attention on social media with hashtags like #JusticeforChunky and #AnimalAbuseRegistry surfacing on Twitter.
High profile figures like Marc Abraham, a TV vet who has given pet advice on BBC Breakfast, spoke out in support of the campaign:
The All Parliamentary Group for Animal Welfare also hopes that the petition will bring about lasting change.
"It's hard to think about it, it really angers us to know someone can… inflict pain on such [an] innocent animal," Bonnie-Lee Fittall, one of Chunky's owners, tells BuzzFeed.
On Wednesday the petition was delivered to the Department for Environment, Food and Rural Affairs (DEFRA) by Chunky's owners and Berry.
"We are a nation of animal lovers with the highest welfare standards in the world and anyone who owns or keeps animals is responsible for their welfare," a Defra spokesperson says in an official statement .
"Under the Animal Welfare Act anyone who is cruel to an animal, or does not provide for its welfare needs, may be banned from owning them in future, given an unlimited fine and face a prison sentence. Cruelty to pets is completely abhorrent and it is right we have tough penalties in place for the perpetrators of these offences."