Campus Ideology's Slippery Slope | Opinion
Over half a century ago, Columbia University professor Wallace Sayre coined the aphorism "The politics of the university are so intense because the stakes are so low." Those were the days.
Today, the stakes are the survival of academic freedom in higher education.
A day does not go by without news of some skirmish in the fierce ongoing battle to determine whether colleges and universities will hold fast to academic freedom and intellectual diversity as the catalysts of progress. Will our centers of higher learning be home to diverse theories and strategies, or will they take the illiberal path of deciding for faculty and students what they should believe?
A civil and unprejudiced campus is a priority for any academic community that is true to its purpose. But when a community of scholars and teachers, especially a famous and influential one, trades time-honored principles of free inquiry for reflexive and enforced social theories, it damages the broader social fabric.
Cornell University is, at the moment, ground zero in this ideological battle, though it is not alone in considering whether to require training on race, diversity and equity. Official working groups at Cornell recently proffered proposals to address such issues as settler colonialism, white privilege, structural racism, injustice and bias. Their "Educational Requirement for Antiracist, Just, and Equitable Futures" is aggressive and expansive. On May 5, Cornell's Faculty Senate will vote on recommendations that include a minimum of approximately two hours each semester of faculty training on racism and diversity. In a manner that rivals the practices of former Eastern Bloc institutions, the university would offer "incentives" for compliance that include permission to teach and advise students. In other words, non-compliance would bar professors from doing their jobs.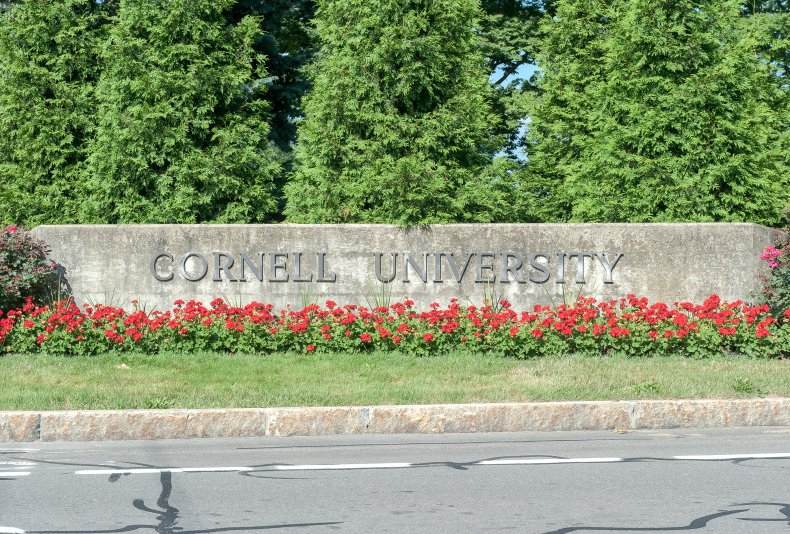 As for the students, Cornell undergraduates and graduate students would have for-credit "literacy" requirements to make sure they understand "structural racism, colonialism, and injustice." Held up as a model: a natural science course that focuses on "Historical racism in STEM" and a statistics course on "Data and bias against LGBTQIA+ in STEM."
A strident movement of Cornell faculty, graduate students and staff declared that Cornell "remains a site of entrenched racial disparities" that must change, because it is "complicit, in countless ways, in the reproduction of white supremacy." The group calls on the school to "embed decolonized readings in every possible course at Cornell" and to "abolish colorblind recruitment policies and practices...and replace them with intentionally anti-racist policies and practices." It adds a gratuitous bit of anti-Zionism to "set benchmarks" for addressing Cornell's "institutional partnership with Technion Israeli Institute of Technology."
The language of this list of demands will sound sinister to those who cherish freedom of speech: "We can and must honor academic freedom and disciplinary authority without allowing such principles to serve as mechanisms for perpetuating structural racism." It is probably not by chance that there is significant overlap between the signatories of this radical list of demands and the official working groups whose proposals are now before the Cornell Faculty Senate.
Other schools are in play. Some 300 Princeton University faculty accused their school of "anti-blackness," to be remedied in part by faculty, administration and staff training and "a core distribution requirement focused on the history and legacy of racism in the country and on the campus." The Princetonians also want a faculty committee empowered to investigate and discipline colleagues for anything they deem racist, including colleagues' research. Lake Washington Institute of Technology, Converse College and Marist College recently set requirements for faculty diversity training, and the University of Pittsburgh, Carthage College and Emory University, among others, have set race and ethnicity courses as graduation requirements. And here is the real kicker: like Cornell, none require students to study United States history. The self-evident truth our Founders signed onto, that all men are created equal, might distract, presumably, from social justice theory.
Hopefully Cornell will not compromise its founding mission of "free and open inquiry and expression." What happens on campus does not stay on campus, and what will happen at Cornell and other prominent colleges will affect other wavering institutions. As more businesses force employees into mandatory and often humiliating "anti-racism training" sessions, and as once-affable social relations fray under the most divisive of rhetoric, educators must know that these illiberal pathologies are rooted on the campuses of America's colleges and universities. This is a moment of truth for American higher education.
Michael Poliakoff is President of the American Council of Trustees and Alumni.
The views expressed in this article are the writer's own.