Can Afghanistan Pull Off Fraud-Free Elections?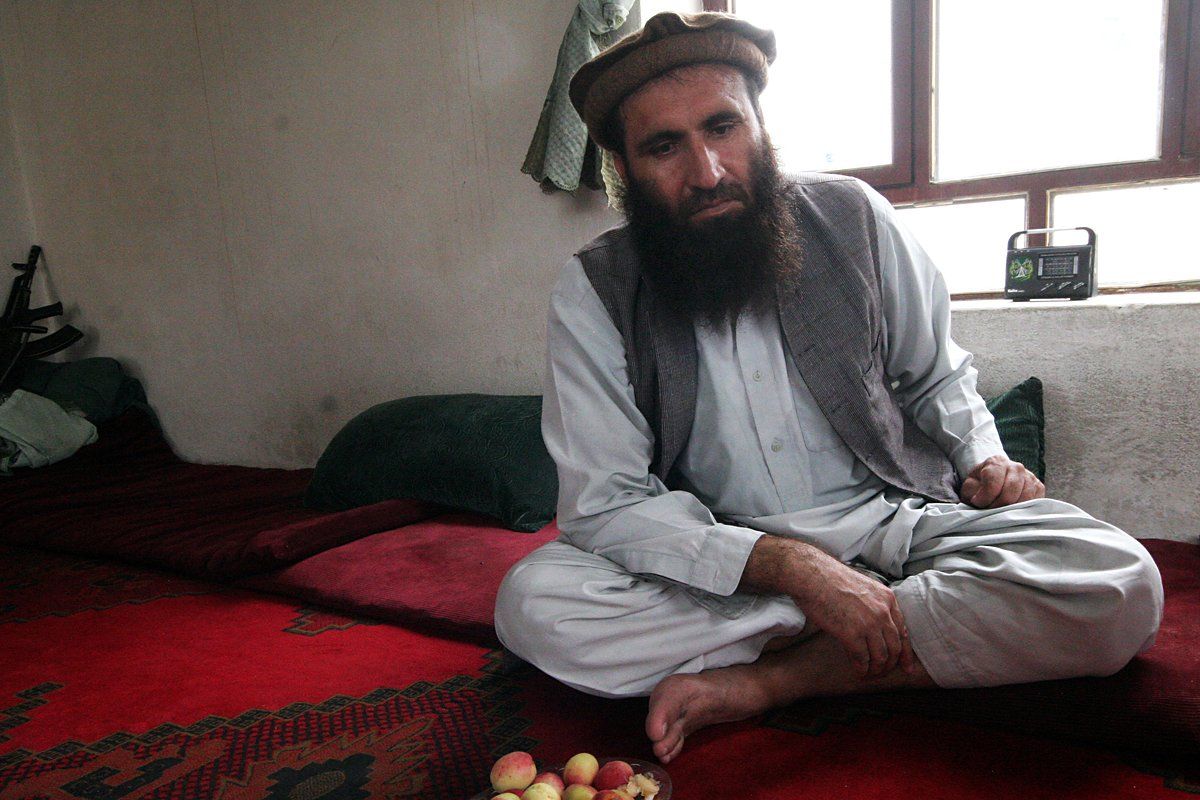 Aizatullah Nasratyar is hoping that his strong jihadi pedigree will appeal to Afghan voters. During the fight against the Soviet occupation, and the subsequent civil war, he was a local commander in the militia of the notorious warlord Gulbuddin Hekmatyar, who is now battling U.S. and Afghan forces alongside the Taliban. From 2003 to 2008, Nasratyar was incarcerated at the Bagram air base outside Kabul, and then at Guantánamo Bay, although he claims his arrest was based on disinformation spread by his political enemies. Now, the 50-year-old gas-station owner is running for the lower house of the Afghan Parliament in tomorrow's elections, the second parliamentary poll since the Taliban were overthrown in late 2001. "If people consider my background as a jihadi fighter against the Russians and as a victim of American injustice in Guantánamo, then I believe they will have sympathy and vote for me," he told NEWSWEEK while he was campaigning in Sorobi, his constituency some 70 miles east of Kabul.
He tells his small audiences in markets, mosques, and tribal chieftains' homes that if he's elected he will work for Sharia implementation, better security and education, even girls' schooling, new irrigation projects, a total withdrawal of foreign forces, and justice "for the thousands of people who are suffering like I did in cages in Guantánamo and Bagram." "We have to fight for their rights," he says, "but in a legal way"—in the Afghan Parliament. "President Hamid Karzai has not been effective in stopping these injustices and the killing of civilians," he adds, "so we need a change of faces to make Parliament stronger."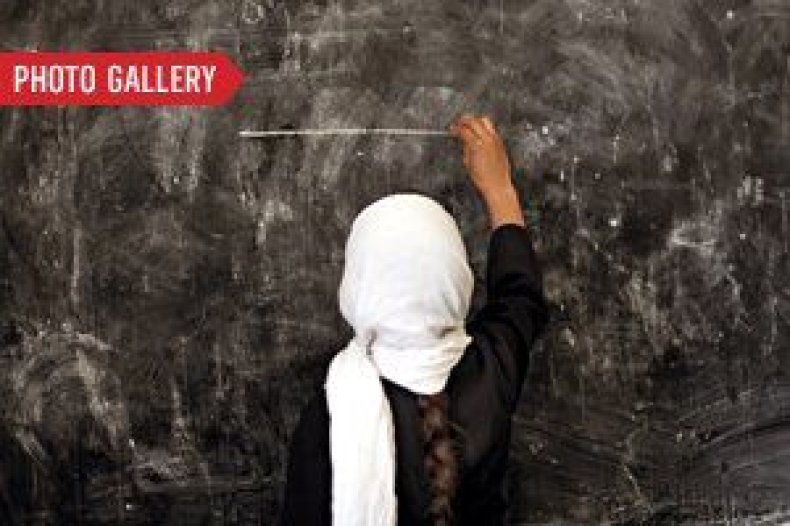 Most Afghans would agree that the country needs a more robust and effective Parliament as a check on the nearly unlimited powers of President Hamid Karzai and his administration—and as a watchdog against runaway corruption that is sapping the country's morale. Most constituencies like Sorobi are being fiercely contested. There are some 2,500 parliamentary candidates like Nasratyar, including some 400 women, vying for just 249 seats in the Parliament's Wolesi Jirga, or lower house. Many of the most powerful and richest incumbent candidates are warlords, former mujahedin faction leaders, and local tribal power brokers. The stakes are high as a parliamentary seat brings prestige, perks, access to development funds, and the possibility to throw one's weight around, for better or worse. While the legislative body has become increasingly feisty and has rejected some of the president's cabinet appointments, it hasn't been an activist and influential body, and it has been largely ignored by Karzai.
Even so, beyond who wins and loses, the conduct of the election is crucial to the people's confidence in the country's fledgling and wobbly democracy. The last parliamentary vote in 2005 took place in more peaceful, less rancorous conditions. But many Afghans fear that this vote will be as, or even more, disrupted by Taliban violence and electoral fraud than last year's disputed presidential poll. That election saw widespread insurgent attacks against voters and polling stations—particularly in the contested south and east—and egregious electoral fraud, which ultimately led to the nullification of one third of the ballots cast. "But [this election is] going to be better than the previous ones," predicted Staffan de Mistura, the U.N.'s senior representative in Kabul.
He may be overly optimistic. The Taliban have made it clear that they are unreservedly opposed to the vote. "Everyone affiliated with the election is our target—candidates, security forces, campaigners, election workers, voters are all our targets," says Zabihullah Mujahid, the Taliban's spokesman. Four candidates have already been killed, and several campaign workers have been murdered. In some areas, Taliban commanders are threatening to cut off the ink-stained fingers of Afghans, a sign that they have voted. As a result of Taliban intimidation and general insecurity, which is worse than it was during the largely discredited presidential vote poll in August 2009, some candidates don't dare visit their constituencies to campaign, fearing murder or kidnap. The country's Independent Election Commission estimates that nearly 1,000 out of some 7,000 polling stations may not open because of poor security.
What's more, the possibility of massive fraud is as big a concern to many voters as security. During the last presidential election, Taliban attacks and threats—and the resulting dearth of poll monitors—allowed the president's men to stuff ballot boxes on a massive scale. A reoccurrence tomorrow is not out of the question. "There is no reason to believe that there will be less fraud," says Martine van Bijlert, an Afghanistan expert and codirector of the Afghanistan Analysts Network. "Many candidates have concluded that you don't really stand a chance if you don't manipulate the process. And their backers know how to do it."
Whether it's a local power broker trying to help his favorite candidate or one of the president's officials working to get a pro-Karzai candidate elected, there will be plenty of ways to swing the vote. The fact that there are 5 million excess voter-registration cards floating around the country makes rigging even easier: some 17.5 million cards have been distributed over the years for the country's 12.5 million registered voters, opening up the possibility of one person voting several, if not many, times. "The incentive to use these cards—to manipulate electoral outcomes, outsmart rivals, wield influence, or simply make money—are huge," writes van Bijlert in a study published this month for the AAN. "All indications are that [the election] will be messy, fiercely contested, and manipulated at all levels."
Most Afghans would like to believe in the integrity of the process, but as a result of past experience they are largely skeptical. "There will be some real voting, and there will be candidates who win based on their good reputation and the local support they have," says van Bijlert. "But it will not take away the impression among voters that the elections have become a competition among those who can best hijack the process." It would be nice, but perhaps naive, to think that the conduct of this Saturday's poll could change Afghans' increasingly jaundiced view of democratic elections.