Can Angela Merkel Survive? Hungary's Far-right President Sabotages Europe's Plan to Save Her
Hungary's illiberal leader Viktor Orbán is stirring up trouble in the European Union again, and it could have a big impact on the future of German Chancellor Angela Merkel.
In the week after Merkel squared off with members of her own coalition over how to deal with asylum seekers, key members of the European Union will refuse to meet to look for a solution that could save her coalition, Orbán announced Friday.
The European Commission has called an emergency summit, scheduled for this weekend, which will attempt to convince EU members to put further restrictions on asylum seekers moving through their countries. The meeting is a last-ditch effort to assist Merkel, who has until July to strike an agreement with her coalition partners, Bavaria's Christian Social Union party.
The Bavarian party has said that too many migrants are applying for asylum in the European country in which they arrive—countries like Greece or Italy—and are then moving on to wealthier Germany, where they can live better and more comfortably.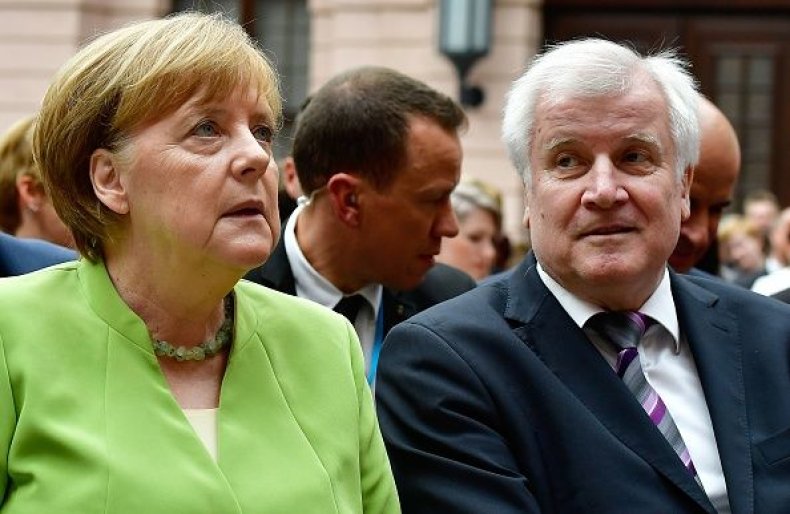 If Merkel doesn't find a compromise with other European allies that would put restrictions on this practice, her coalition could fall apart. The Bavarian party wants other European countries to share the responsibility of hosting migrants and asylum seekers. They also want to prohibit all asylum seekers who have registered in another country from resettling in Germany, a move Merkel opposes.
The disagreement could easily spiral into a political crisis in Germany.
Even President Donald Trump weighed in on the issue last week, slamming Merkel, whom he disagrees with on a variety of issues, for her migration policies.
The fact that the European Commission would call an emergency summit over the issue demonstrates how badly many European leaders would like Merkel to remain in power. But Orbán, who has campaigned on a xenophobic, anti-migrant platform, has no interest in helping his German counterpart.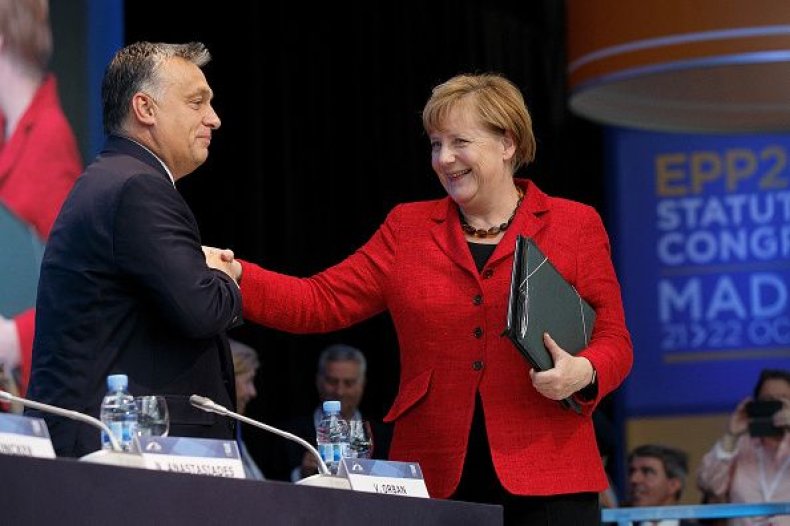 The leaders of four central Eastern European countries opposed to Europe's migration policies will boycott the migration summit in Brussels. The Visegrad Group, which comprises Hungary, Poland, Slovakia and the Czech Republic, will skip the European Commission meeting, Orbán affirmed.
"We understand there are domestic political difficulties in some countries, but that cannot lead to pan-European haste," Orbán said after a meeting between the Visegrad countries and Austria.
Polish Prime Minister Mateusz Morawiecki supported Orbán's statement, affirming that his country would not "reheat a proposal that we've already rejected."
The Visegrad Group's members are all strongly opposed to an EU proposal that would have EU members accept a specific quota of asylum seekers. They have also advocated for stronger borders around the EU. Orbán's government recently passed a law criminalizing giving assistance to migrants.
Germany's leadership, including Merkel, is expected to meet Sunday with leaders from Austria, Bulgaria, Italy, Greece, France and the Netherlands to discuss migration.