Can an Australian Billionaire Change the Face of Fossil Fuel Dependency? | Opinion
Mike Cannon-Brookes, one of Australia's most well-known and outspoken billionaires, thanks to his software business Atlassian and venture capital business Grok Ventures, has made a bid, along with Canada's Brookfield Asset Management, to buy Australian energy company AGL Energy. So far, he has failed to buy AGL, with the board rejecting their latest offer of about $9 billion, made in early March. It is Cannon-Brookes' goal to use technology and investment to replace ageing coal dependency. Australia's reliance on fossil fuels is no longer ethical nor economically viable considering what we know about climate change.
Part of their offer was a promised plan to ensure the early closures of AGL's coal-fired power stations through the investment in renewable energy and batteries to the tune of between $AU10-20 billion.
"The Brookfield-Grok consortium looking to take private & transform AGL is putting our pens down - with great sadness. The board rejected our raised offer of $8.25. 46% more than the price of $5.55 about 90 days ago. Our path was the world's biggest decarbonization project. From Aus. The board are proceeding with their demerger path. This path is a terrible outcome for shareholders, taxpayers, customers, Australia and the planet we all share," Cannon-Brookes said on Twitter.
The alternative option, being put to a shareholder vote on June 22, is a demerger in which AGL divides its coal-fueled power stations into Accel Energy, a new entity separate to its energy retailing division which serves 4.5 million existing accounts.
While AGL chief Graeme Hunt has said Cannon-Brookes' offer was not acceptable, it seems more likely that AGL are determined to hold their ground on continuing coal-fueled power well into the 2040s, immune to the inevitable emergence and superiority of renewable, clean energy. Under Accel Energy, should the demerger go ahead, AGL will continue to burn coal until 2045 in defiance of climate change warnings. Per capita, Australia is the highest producer of carbon emissions from coal-fired power generation. We need bold, adventurous solutions. We need billionaires and capital investors with passion and vision.
"Without these mega-rich individuals stepping in, Australia would continue to drag its feet on transitioning to clean energy," Marija Petkovic at Energy Synapse, an advisory firm in Sydney, told New Scientist. "It's a real shame that we've had to rely on billionaires to come in and fill the leadership gap left by the Australian government."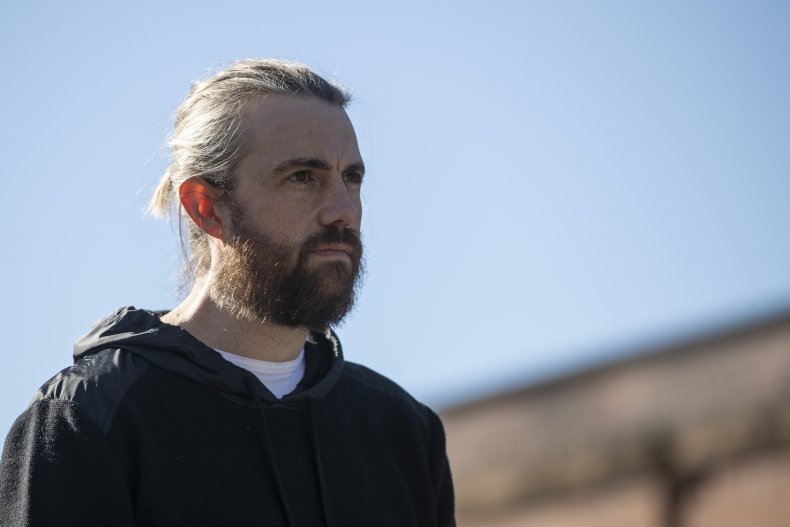 Prime Minister Scott Morrison responded to Grok and Brookfield's bid with concern that ending coal-generated power would drive up energy prices and ultimately increase power bills for everyday consumers. He told the Sydney Morning Herald, "Our government is very committed to ensure we sweat those assets for their life."
Head of the Victoria Energy Policy Centre at Victoria University, Bruce Mountain, refuted Morrison's claim in an interview with ABC. "The sooner we decarbonize and reduce our exposure to volatile gas and coal prices, the better," he said. "Those regions in Australia that have moved towards cleaner energies more quickly than others are finding lower wholesale prices and lower retail prices, for example, South Australia versus Queensland, where we've seen a sizeable reduction in South Australia, but an increase in Queensland."
Cannon-Brookes was of a similar mind, telling ABC's Radio National Breakfast show in February, "Decarbonization is the greatest economic opportunity facing Australia, but it requires vision and action. What Grok along with Brookfield are doing to purchase 100 percent of AGL in that offer is to take that action. We need to sharpen our exact dates from working with the company over time. That said, we're fairly confident we can retire coal capacity by 2030."
Even if AGL shareholders and the board were to accept the takeover bid from Grok and Brookfield, Treasurer Josh Frydenburg holds veto power over the deal if there is any concern of national security interests being compromised. In February, Brookfield bought Victoria's power distribution company AUSNET for $AU17.8 billion. If Brookfield were successful, along with Cannon-Brookes, in taking over AGL, it would give them enormous control over Victoria's electricity supply, potentially raising concerns over foreign investment and security. Chinese and Hong Kong investors were refused when they attempted to buy New South Wales' electricity distributor Ausgrid in 2016 for $10 billion, a precedent for refusing foreign investors into Australia's electricity market.
Can an Australian billionaire change the face of fossil fuel dependency by buying one of Australia's biggest energy providers?
With AGL's latest offer rejection, and Cannon-Brookes' consortium putting their "pens down," it looks grim. It is to our detriment as Australians, since our government is dithering on combating climate change. What we need is someone willing to inject millions into renewables, updating ageing technology and put proven business and technology acumen to work in a plan toward net-zero carbon emissions by 2030.
Even if it's too late and the AGL demerger goes ahead, Cannon-Brookes' efforts have sparked conversations around coal-fired power and what, as consumers and shareholders, we are prepared to accept from major suppliers and the government. Hopefully, shareholders will raise their voices now, and in the future, to ensure change.
Cat Woods is a freelance writer based in Australia. She writes on art, culture and travel for international publications, and regularly writes on music for both U.S. and Australian publications. When not writing, Cat teaches yoga, Pilates and barre, listens to podcasts, binge watches anything with subtitles, and walks her two highly intelligent, very bossy dogs around her beachside home in the inner south of Melbourne.
The views expressed in this article are the writer's own.