Can Bernie Sanders Hurt Hillary Clinton?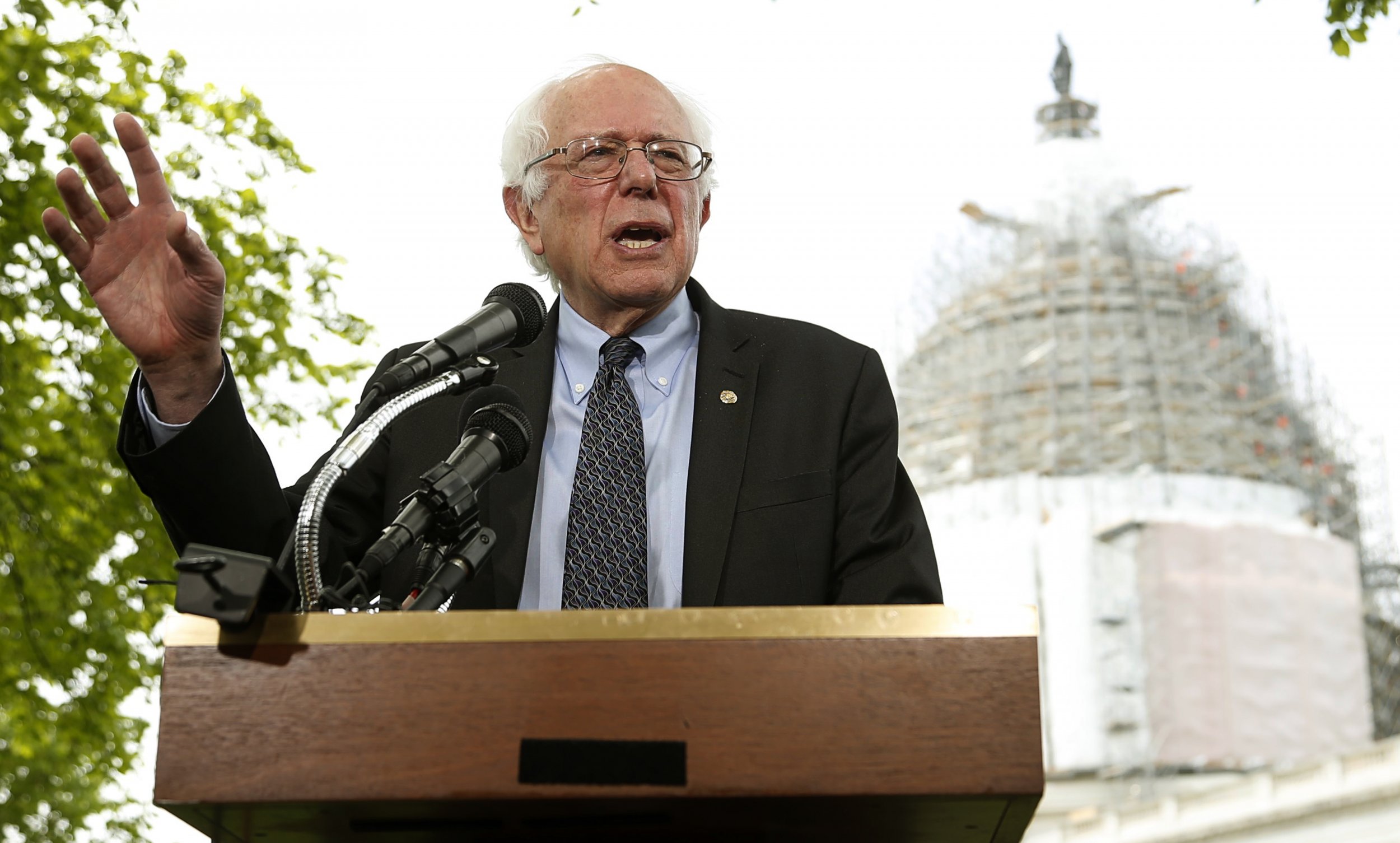 Bernie Sanders, the outspoken 73-year-old independent senator from Vermont, is running for president, saying, "We need real tax reform which says to the wealthiest people and the largest corporations, 'You're going to have to start paying your fair share of taxes.'"
In a press conference Thursday in Washington, D.C., Sanders, who makes no effort to hide his socialist leanings, said he will run on a platform of reducing wealth inequality, combatting climate change and rolling back the Citizens United Supreme Court decision.
Sanders will face off in the Democratic primary against Hillary Clinton and her campaign finance juggernaut—Ready for Hillary, a super PAC, has already raised more than $12 million, according to reports filed with the Federal Elections Commission (FEC).
Both Sanders and Clinton have promised to reform campaign finance laws that allow millions in corporate donations to flood elections. Sanders refuses to take corporate money to finance his campaigns; Clinton does not. That will likely hurt Sanders in an election where the Koch brothers, to name but one outside interest, have budgeted just shy of $1 billion to see candidates of their choice elected.
Sanders is an independent member of the Senate, but he caucuses with the Democrats, and the self-styled democratic socialist will run in the Democratic Party's primaries—sparing him the huge burden of qualifying for third-party status.
Still, Sanders has a devoted following on the left. In 2012, he won reelection to the Senate with 71 percent of the vote, albeit in liberal Vermont. And the senator's strong anti–Wall Street message will likely put Clinton in an awkward position. How, voters might wonder, can Clinton vow to end Wall Street's meddling in politics while still taking its money?