Can a Billionaire 'Buy' an Election? Democratic Candidates Attack Bloomberg As He Considers Presidential Run
After it was reported late last week that billionaire former New York City Mayor Michael Bloomberg was seriously considering a run for the Democratic Party's 2020 presidential nomination, leading candidates suggested the wealthy businessman was attempting to "buy" the election.
"Tonight we say to Michael Bloomberg and other billionaires: Sorry, you ain't going to buy this election," Democratic presidential candidate Senator Bernie Sanders said during a Saturday rally in Iowa, later posting a video clip of the remarks on Twitter.
Senator Elizabeth Warren raised similar criticism during an interview with NBC News, after she was asked about Bloomberg's potential candidacy. "That's up to Michael Bloomberg. I think what we ought to do is, we ought to be building a grassroots movement to make real change in this country," she said. "I don't think that democracy should be about people coming in and buying elections."
Bloomberg, who was the three-term mayor of the nation's largest city from 2002 to 2013, has an estimated fortune of $53 billion, making him one of the top 10 richest people in the country. Sanders and Warren, who are both among the top three Democratic presidential candidates in most national polls, have campaigned on significantly increasing taxes on the wealthiest Americans to pay for social programs such as universal health care, college education and a Green New Deal. Sanders in particular is notorious for his criticism of billionaires. He has even offered his supporters stickers saying "Billionaires Should Not Exist," in exchange for campaign contributions.
Despite the criticism from the field's most progressive candidates, money is not historically the most accurate marker of a candidate's success. In 2016, Democratic presidential Hillary Clinton's campaign and super-PACs that supported her spent nearly $1.2 billion, compared to Trump and his super-PACs, which spent just over half that amount, $616.5 million. While Trump did contribute $66 million to his own campaign, he also managed to directly raise a sizable $280 million from small donors contributing $200 or less.
However, former President Barack Obama vastly outspent his opponents when he won elections in 2008 and 2012. In his first presidential run, he spent about $730 million, or about $400 million more than his opponent, the late Republican Senator John McCain of Arizona. During his second run in 2012, Obama spent slightly less, $722 million. His opponent in that race, Senator Mitt Romney of Utah, spent about $450 million in comparison. But Obama was also able to garner significant grassroots support from small donors.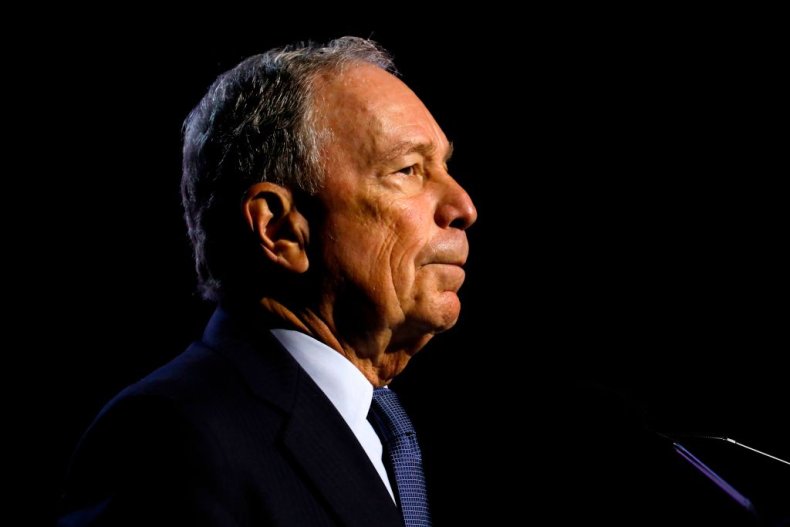 Of course, it's unclear what could happen if Bloomberg were to officially run and invest several billion of his personal wealth into his campaign. To date, Clinton's campaign spent the most of any presidential candidate in history and Trump was the first multi-billionaire to ever successfully run for president.
Bloomberg historically has shown a willingness to spend tens of millions of his own money to win an election. During his successful 2009 mayoral reelection campaign, the billionaire spent about $102 million of his own money – or about $174 per vote. In his 2005 reelection campaign, he spent about $85 million of his money, roughly $102 per vote. Four years prior during his first campaign in 2001, he spent $74 million of his money, coming in at about $99 per vote cast in his favor.
Notably, Bloomberg spent more of his own money on each of those successful campaigns than Trump, who is estimated to be worth only about $3 billion, did on his 2016 presidential run. However, spending millions of one's own money definitely does not guarantee success. Meg Whitman, the former CEO of eBay, learned that the hard way after she spent a record $144 million of her own money on her unsuccessful 2010 campaign to be California's governor. At the time, she was estimated to be worth about $1.3 billion.
However, Whitman received over 4.1 million votes in the California election. This meant she spent only about $33 of her personal fortune per vote she won in the election.
American presidential elections aren't decided by the popular vote, with the Electoral College deciding the race. That means that it's less relevant to analyze how much a presidential candidate spends per individual vote. Trump and former President George W. Bush both failed to secure the popular vote, but won their first elections for the White House through the Electoral College.
In 2016, Clinton secured almost 3 million more votes than Trump, while he managed to win a significant majority of states nationwide. The results were similar when Bush ran for the first time in 2000, with Democratic presidential candidate Al Gore securing just over 500,000 more votes than the successful Republican.
If we look at how much Clinton's campaign and super PACs spent per vote she received in 2016, the amount would come out to about $18. Conversely, Trump's team spent less than $10 per vote. The president's personal contribution of $66 million to his campaign would come out to about $1.05 per vote he received. But again, Clinton won significantly more individual votes than Trump, meaning that is not a good metric of understanding how campaign spending could "buy" an election.
Whether Bloomberg officially seeks the Democratic party's nomination, and whether he is willing to spend millions – or even billions – of his personal fortune on the campaign remains to be seen. Recent history shows that a large amount of money on hand doesn't necessarily guarantee success. At the same time, nobody as rich as Bloomberg has ever run for president.